Life
West Bengal Govt. Issues Special Durga Puja Passes to Attract Foreign Tourists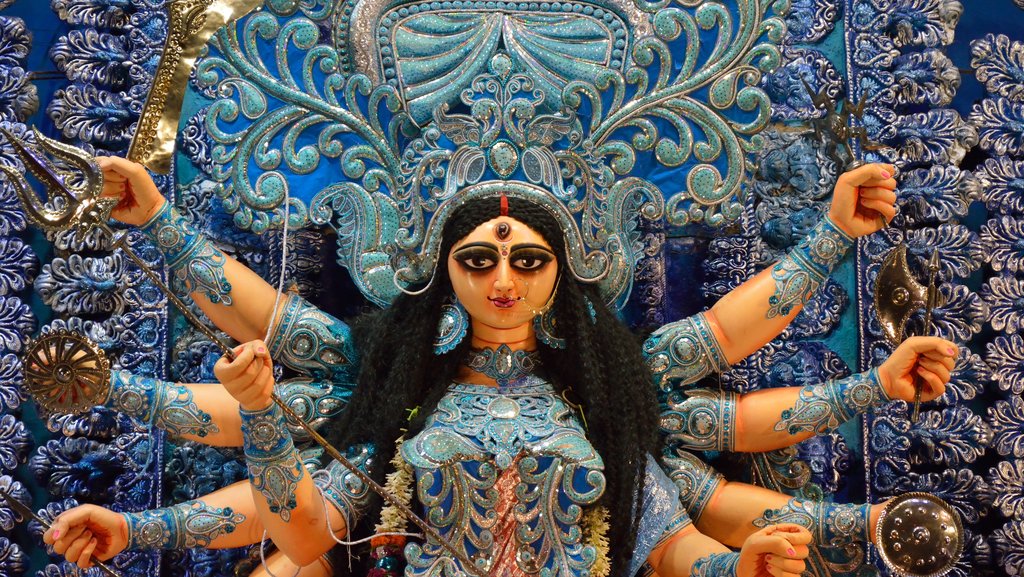 Special passes to visit Durga Puja pandals are available at West Bengal hotels, consulates and airport.
By
In a bid to make pandal visits a smooth affair for people, especially foreign tourists, the West Bengal government has for the first time come up with special passes for tourists so that they can visit all Durga Puja venues in and around the city.
The government has issued the "Sharodotsav 2017 special guest passes" for the Puja and the Red Road carnival on Oct. 3, according to the state tourism department.
Each pass, which features the face of Goddess Durga, will give the holder access to all pandals in Kolkata and the neighboring Salt Lake City and Howrah district, apart from the Red Road carnival. The pass will be valid until Oct. 3.
"We want to publicize Durga Puja, which is the biggest festival in the world. We want to show to the world what Durga Puja is all about. And it is probably also the biggest food festival in the world. So for the first time we have planned to showcase it," an official told NDTV.
The tourism department has got in touch with all hotels, ranging from top five-star facilities to budget hotels, which are frequented by foreign tourists. Consulates in Kolkata have also been given these passes.
The official added: "Foreign guests have shown immense interest in it and we are getting calls from hotel authorities for more passes. We are also getting requests from the consulates for more passes as they have a good number of guests visiting West Bengal at this time of the Durga Puja festival. We have adequate passes for them."
The tourism department has also set up counters at Netaji Subhas Chandra Bose International airport and is relying on the FIFA U-17 World Cup matches scheduled in the city for more traction.
"Team members and officials will start arriving on the city from this weekend and early next week. We are planning to tap them at the airport. We will distribute passes to the FIFA officials. That will earn us a huge mileage," the official said.