Jobs

Editors, Correspondents, Writers

Little India is looking for editors/writers/correspondents to develop exclusive stories for our print and online publications.The focus of Little India is on overseas Indians, NRIs, returning NRIs, expats and tourists in India. We are currently strengthening our editorial team to expand our editorial coverage and footprint.
We are looking for self-starters with a keen news sense and the ability to identify and develop exclusive news and features on NRI and expat life, social, cultural and business developments on and of interest to aspiring and returning NRIs, expats and overseas Indians. Successful candidates should have strong reporting and compelling writing skills as well as demonstrated ability to meet deadlines and manage their schedules.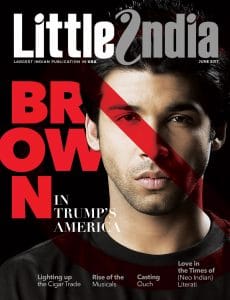 Qualifications
The ideal candidates should have:
3+ years of experience with a reputable newspaper, magazine or news website
The ability to independently identify and develop story ideas
Compelling writing skills
For the editor position, 2-3 years of experience as editor of a magazine, newspaper or website and the ability to manage and work with freelance writers and coordinate editorial and publication schedules.
Salary
Highly competitive, commensurate with experience
Location
Bangalore, but telecommuting from anywhere in the world OK.
Application
Please send resume with cover letter to jobs@littleindia.com
About Little India
Little India is the largest circulated overseas Indian print publication established in 1991. The editorial focus of the magazine and its associated websites, littleindia.com, biggerindia.com and expatindia.com, is on overseas Indians, NRIs, returning NRIs and expats in India.