Life
Simranjit Singh: Punjab's Loss, Ireland's Gain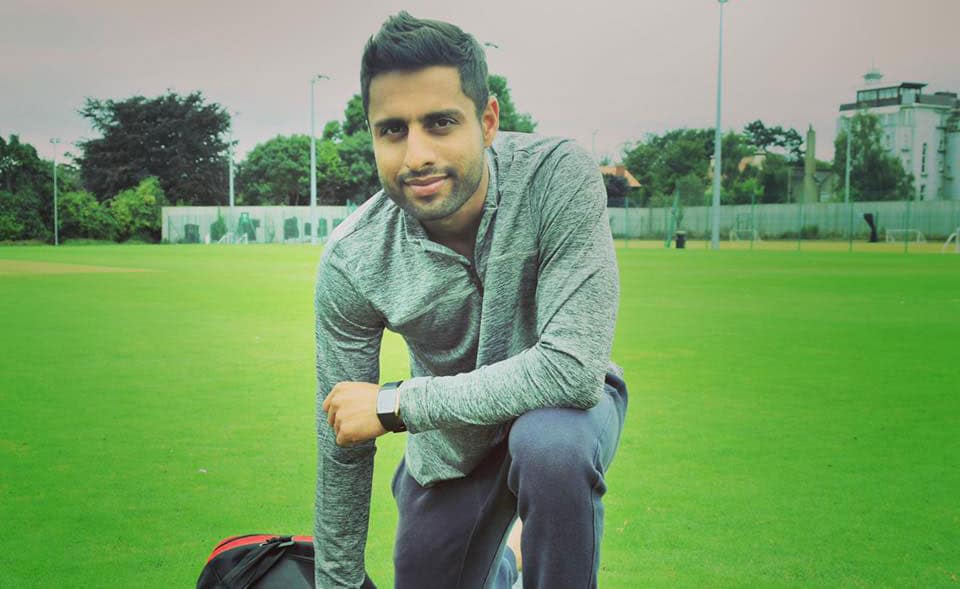 Consistent all-round performances in Irish first class competitions get Simranjit Singh an entry in the national cricket team.
By
Simranjit Singh has moved a step closer to realizing his dream of making his Test debut in the Ireland national team. The 30-year-old cricketer, who made his ODI debut against New Zealand in May this year, has once again found a place in the national squad, which will play a lone ODI against the West Indies on Sept. 13.
Singh, who is better known as Simi Singh in Ireland, has consistently shown fine performances in the domestic circuit over the past two months, which paved the way for his inclusion in the team now.
Ditched by Punjab, Welcomed by Dublin
"Although I didn't play international cricket for India, hopefully, I'll play my first Test for Ireland soon," Singh told the Times of India from Dublin.
Singh, who hails from Mohali in Punjab, follows in the footsteps of Gurinder Sandhu and Ish Sodhi, two Indian-origin players from the state who played for Australia and New Zealand, respectively.
Singh performed well for the state at the U-14 and U-17 levels, but failed to enter the U-19 team.
"He was named the best player at the 46th National School Games held in Vijayawada in 2001," Simranjit's father Amarjit Singh, who still lives in Mohali, said.
"It was a frustrating time for me and my family. My dream to play for India was nipped in the bud," the player recalled.
After failing to get a place in the U-19 team, Singh flew to Ireland to pursue a course in hotel management in 2005. His friend and former teammate Gaurav prompted him to continue pursuing his passion, and informed him that an opportunity existed in Ireland where a person can study and play simultaneously.
"I would play cricket on the weekend by paying five euros per game. I worked at a grocery store so that I could afford to pay to play cricket," Singh said.
He  attended the Kings XI Punjab's IPL selection camp in 2008 but failed to seal his spot in the squad. In 2009, he returned to Dublin and played for a professional club named Malahide till 2012.
His career took a new turn in 2015. He was selected in Leinster Lighting, and got a chance to play alongside renowned players like Kevin O'Brien, John Anderson, and George Dockrell. Though he was an opening batsman in Punjab, Singh honed his skills in spin bowling after moving to Ireland.
Singh got his Ireland citizenship in May this year.
The Worry of Being Asian
Singh also shared his initial fears about not getting selected in the national side due to his ethnicity.
"Every year it seemed I was top of the batting averages, and taking wickets, but I didn't feel I was getting a fair opportunity," he said. "Was it because I'm not Irish, or I'm Asian? I remember I didn't get picked for an A tour to Scotland and I'd scored a hundred for the Lightning a week or two before selection. I actually rang a selector. What else do I have to do? What's the story?"
The Path Ahead
Singh is now waiting to get a break in the Test side of Ireland. The team got the Test status from the International Cricket Council on June 22.
"Getting Test status is massive and we will be playing against more top sides now — and that's how you develop, Singh said. "Look at Bangladesh. They just beat Australia in a Test match. It took them 10-15 years to get to that level. It will happen with Ireland as well."