Arts
Shakespeare And Bollywood: To Be or Not Be?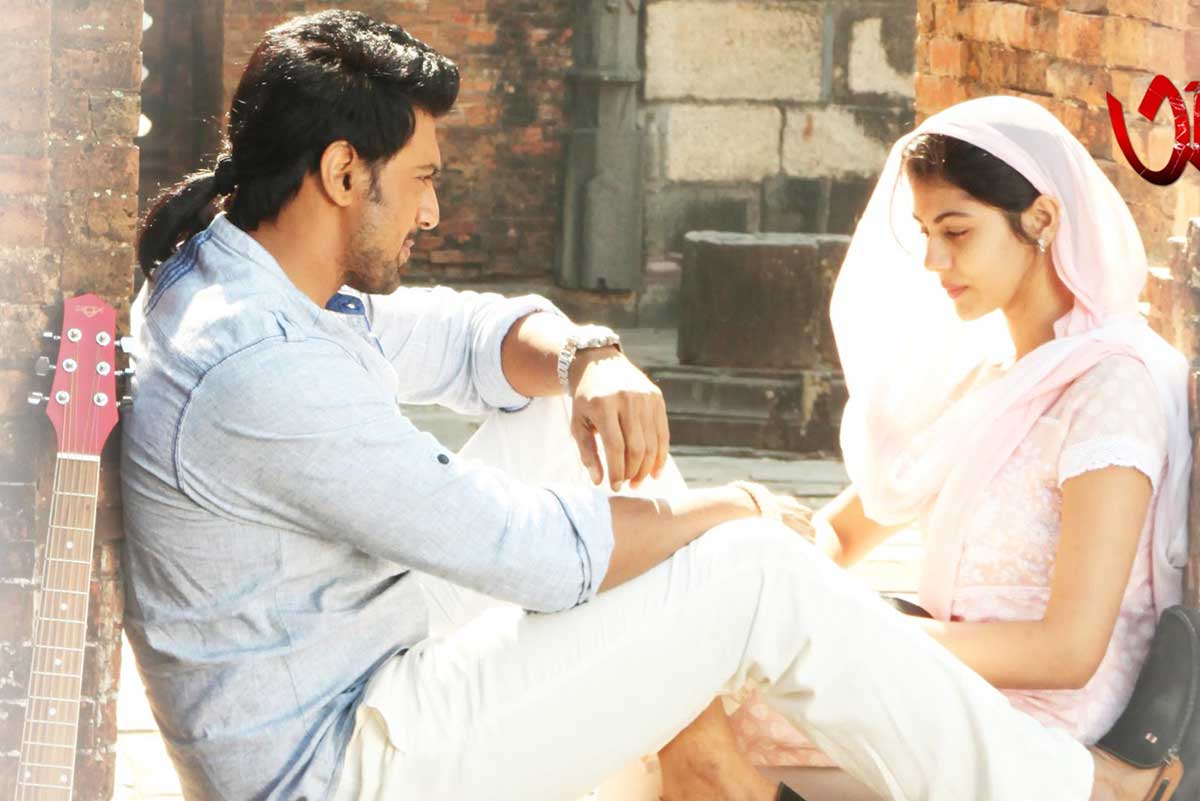 Chori mera kaam (my job is theft) is Bollywood's signature tune. The industry draws mostly from Hollywood, but sometimes from European and Oriental cinema too — it is extremely broad-minded!
But Shakespeare? Absolutely! As Naseeruddin Shah once noted, every cliché in Bollywood films is lifted from Shakespeare. The Bard's plays rely heavily on episodic intensity and a structure that almost begs for exaggeration and heightened drama, which are the mainstay from Bollywood. What the great actor and Bollywood's favorite Bete Noir simply stated is that, directly or indirectly, Bollywood has drawn immensely from Shakespeare's materials.
Ishaqzaade
Has this interaction been entertaining, enriching, empowering? Have Bollywood filmmakers done justice to Shakespeare's content, or have they trivialized it at the altar of box-office compulsions?
William Shakespeare, the son of a glove-maker, wrote works that were entertaining, exciting and audience-friendly. His plays celebrated emotions that fired popular imagination — envy, jealousy, ambition, passion, love, betrayal, guilt, indecision — universal feelings that are forever connected to the human condition, irrespective of country, class, creed, religion, language, era. The stories may not have been original, but his genius lay in dramatization of emotions, the cleverly created high-pitched interplay converting them into riveting viewing experiences. This makes them perfect material for movies … and Bollywood.
Veteran filmmaker, poet, and lyricist Gulzar, whose Angoor saluted The Comedy of Errors, says: "I believe that Shakespeare's genius lay in creating both drama and melodrama, non-parallel. The ghosts, spirits, witches, blood-pounding speeches, heart-stopping declarations of love, heart-rendering lamentations — all over-the-top and larger-than-life to seduce popular imagination."
While Gulzar is of the view that Bollywood has not really done justice to Shakespeare by staying too literal, he salutes Vishal Bharadwaj's much acclaimed trilogy — Maqbool (Macbeth), Omkara (Othello), Haider (Hamlet): "Bharadwaj remains a game-changer. He has taken the plot lines and transcreated them to fit them into his vision. Can you imagine Hamlet/Haider as a passionate social commentary on the Kashmir insurgency? Or Othello/Omkaraplaced in the badlands of Uttar Pradesh? This takes Shakespeare to another level, making them Bharadwaj originals rather than another tame Shakespeare adaptation or translation. He has always been a gutsy filmmaker who dares to go the distance with his heart, passion and conviction, unafraid of box-office compulsions, ready to push the envelope and challenge the formulae."
Reclusive actor Victor Banerjee (David Lean's Passage to India, Satyajit Ray's Ghaire Baire, Shyam Bengal's Kalyug) says: "Billy boy never ever planned to write for eternity, but for mass entertainment. His plays, to the perceptive and informed viewer and reader, is very reminiscent of the Bengali Jatra songs, dances, colors, emotions, passions and conflicts — all in exciting, hi-pitched overdrive played out with fabulous energy. It was never meant to be elitist or intellectual. After all the world is a stage … remember?"
Maqbool
Actor Adil Hussain (English-Vinglish, Life of Pi and Lootera) says, "Bollywood are masters of the short-cut, so when there is a treasure trove of ready-made material, why not dip into it and freak out?" But he is not impressed by Bollywood's efforts: "For me, the most important part of Shakespeare is the language and the sonic experience. It's unique, special and totally exclusive. Devoid of that, it loses much of its real magic and becomes, at best, another engaging film. Nothing more."
Bangalore-based Kunal Roy is furious at the anti-Bollywood snides: "Bollywood is the biggest brand on earth and connects with more places and people than Hollywood, okay? They must be doing something right, right?" He insists that Bollywood has done a splendid job in its Shakespeare treatments: "Popular cinema is about entertainment; about communication in an engaging, uncomplicated way; about story-telling with a moral certitude without being preachy, intellectual or too esoteric and arty. Bollywood continues to ace all this, all the way. Regarding their Shakespeare efforts too, whether it's QSQT, Ek Duje Ke Liye, Ishaqzaade, Angoor, Maqbool, Omkara, Haider or the tons of movies inspired by Romeo and Juliet, they've all been successful in maintaining the spirit of the immortal star-crossed lovers, while adapting it in their own way. Besides, Shakespeare doesn't necessarily belong to England, but to the whole world, to all who understand and celebrate human emotions and passions. The fact that an Othello, Hamlet or Macbeth reaches out to the un-lettered masses in such an exciting and colorful manner and is lapped up, is enough proof to understand what a great role Bollywood is doing to his stories and plays."
Veteran star Kabir Bedi, who performed Shakespeare in college and school (St. Stephens College and Sherwood School) as well Bollywood Shakespeare productions from the 1970s to the 1990s, concurs: "I would agree with young Kunal that Bollywood has collaborated well with the Bard. There is nothing wrong in being inspired and adapting stories that appeal to all in a simple, enjoyable and exciting way. Why should everything be viewed in an elitist, intellectual, art-house prism? The Bard didn't!" He says the industry has cinematically treated the content with respect: "I think they have. Vishal has done an excellent job and although I have questions about his Kashmir perspective in Haider, his intent, interpretation and execution are outstanding."
Haider
Gifted, respected Kolkata-based filmmaker Aparna Sen (36 Chowringhee Lane, Mr. and Mrs. Iyer, Japanese Wife), who did a path-breaking musical adaptation of Romeo and Juliet in Arshinagar last winter says: "I guess Shakespeare's content is so colorfully rooted to life that it provides easy picking for the medium of films. However, my reason for choosing the tale of the star-crossed lovers was simple: It's blazing topicality and connect to the life and times we are playing out in year 2016!"
Sen points to parallels with the Europe of the 15th century, steeped in intolerance, warring families and violence without apology: "I wanted to show love in the time of chaos and conflict and how from bloodshed, hatred and intolerance for the other no good ever comes. That love is the greatest antidote, healer, leveller. It makes a human statement for a return to peace and harmony and a plaintive cry for returning to the brotherhood of man. Shakespeare's tale is a super template that forever champions the cause of love …."
What makes Shakespeare so seductively fascinating and relevant to Bollywood — and indeed all performing platforms and audiences across the globe — is the commonality of tensions and issues that plague mankind — immigration, racism, sexual violence, homelessness, etc. These leit motifs do not belong to the privileged, elitist, educated or intellectuals, but to the human race, rooted as they are in human nature, never forgetting, as Sen so poignantly reminded us, our other halves.
The Bard's style of story-telling was deeply influenced by passion plays, poetic narratives and the renowned commedia dell árte. His plays were never too mushy, because he was empathizing with a shared reality, colored with pain, inconsistencies and imperfections, yet, redolent with hope. It is only appropriate that like Baz Luhrmann's Romeo and Juliet (with the stunning Leonardo Di Caprio in the lead) that inspired zillions of 16-year-olds to connect with Shakespeare after its energetic 2006 release, Bollywood too has attempted the same. From Sohrab Modi's Khoon Khoon (1935), Kishore Sahu's Hamlet (1954) and Vishal Bhardwaj's Haider (2014) the Prince of Denmark alone has come a long way in tinsel town.
Powered by sharp, gifted and ambitious filmmakers, Bollywood has the resources, talent and ability to reshape Shakespeare for the new generation and create a shared imaginative space where the greatest story-teller of them all, forever entertaining, enriching, and enthralling — once again — takes yet another well-deserved bow.