Crime
Power, Corruption and Murder Roil Guyanese Indians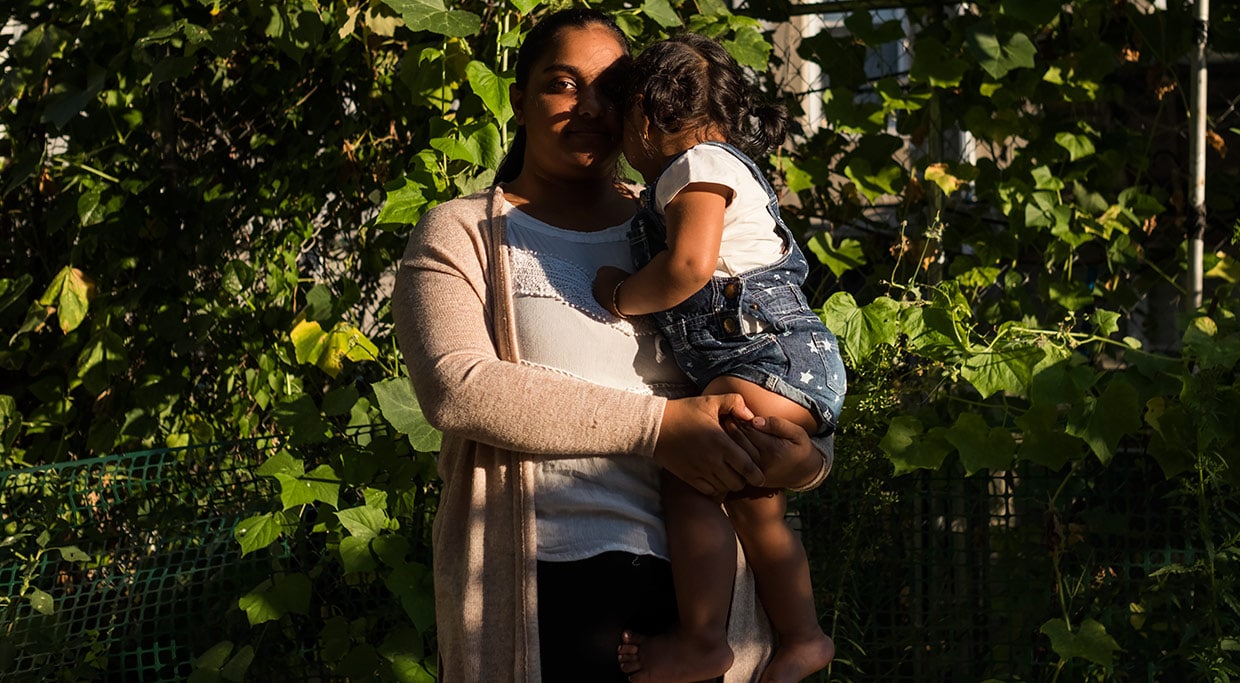 The death of a man in Guyana has bitterly divided diaspora leaders in Richmond Hill, New York, pitting Hindu priests, civic associations and relatives against one another.
A man died in a village in eastern Guyana last year; that much is beyond dispute. Faiyaz Narinedatt, 26, a husband and father, was found dead by the side of a dusty road in the early morning of Nov. 1.
That night he had gone to a party hosted by a childhood acquaintance who had immigrated to New York and recently come into money: Marcus Brian Jainarine Bisram. Three weeks later, the Guyanese police charged Bisram of ordering five associates to murder Narinedatt after he rejected Bisram's sexual advances at the party.
By then, he could not be questioned because he had returned to New York on Nov. 2. It was not until July 4, at the behest of the Guyanese government, that Bisram was arrested by U.S. marshals at his beach house in the Rockaways section of Queens and jailed at the Manhattan Detention Center.
Last week, Judge Peggy Kuo of U.S. District Court for the Eastern District of New York certified that Bisram should be extradited to Guyana.
The year since Narinedatt died has unraveled into a saga of bribery, corruption and social-media-fueled attacks, stretching from No. 70 Village in the South American nation of Guyana to the Guyanese community in New York. It has bitterly divided diaspora leaders in Richmond Hill, Queens, pitting Hindu priests, civic associations and relatives against one another.
Last weekend, thousands flooded the Richmond Hill streets to celebrate Diwali, the Hindu festival of lights. Some community members supporting Bisram purposely stayed away in protest of the parade, which was run by a vocal critic of Bisram. Although Bisram is Hindu and the victim was Muslim, religion never seemed to be the divisive issue. It is about money, the two sides say.
"It has become something because of a person being rich and a person being poor," said Lisa Khan, 32, a cousin of Narinedatt who lives in Queens. "Everyone used to get along perfectly fine before. Everyone used to be in the same crowd partying, having a religious function. Now, it's who has money and power and who don't."
There are nearly 140,000 Guyanese in New York, making them the fifth-largest immigrant group in the city. And like any other group, it has its own dramas and scandals. In April, the Guyanese-American real estate mogul Edul Ahmad was convicted of mortgage fraud and sentenced to two years in prison. He had cooperated with authorities in the conviction of the New York Senate leader, John L. Sampson, D-Brooklyn who has Guyanese heritage.
"In Queens, you find a replica of the bribery and corruption from Guyana," said Aubrey Bonnett, a professor at the State University of New York at Westbury who has written about the West Indian diaspora. "It's a miniature part of the subculture."
Since gaining independence from Britain in 1966, Guyana's government has been essentially divided between two major ethnic groups, African and Indian. Bisram and his family are of Indian heritage; the current ruling party in Guyana is mostly made up of Afro-Guyanese leaders.
More than 80,000 Guyanese, mostly Indo-Guyanese from the Berbice farming region, now live in the contiguous Queens neighborhoods of South Ozone Park, Richmond Hill and Jamaica, according to the city's Department of Planning.
Narinedatt and Bisram went to the same school in Berbice. At an early age, Bisram's parents separated. He moved in with his grandmother, and his aunts also took care of him.
"We were all poor," Dawanti Pariag, one of Bisram's aunts, said outside the extradition hearing last month. "He know what's hardship, because he didn't grow up with parents since he was 3 and 4."
At 16, after finishing high school in Guyana, he joined his father in Queens, she said.
Bisram later went to the Allen School of Health and Sciences in Jamaica, Queens, for a nursing degree to be a home health aide, his lawyer said. He did not go to Hunter College, as was stated on the Marcus Brian Bisram Foundation website, which was deactivated recently.
How a 20-something home health aide came to be the wealthy head of a philanthropic foundation is a bit of a mystery, even among those closest to Bisram. According to Mario F. Gallucci, Bisram's New York lawyer, Bisram met a benefactor whom Bisram declined to name. Even Gallucci said he does not know whether the benefactor is alive or dead.
"He receives a salary, and as part of his salary, which is very generous, he has taken it upon himself to donate to causes he sees fit in Guyana," Gallucci said. "His benefactor, or his employer, agrees with his decisions where he donates the money."
His aunt, Pariag, said she never asked him where his money came from, but considered her nephew to be "blessed."
Bisram started his foundation in spring 2016, and he pledged to donate $1 million per year (the equivalent of 200 million Guyanese dollars) to organizations in his country.
There, the Bisram Foundation has built orphanages and repaired the traffic office of a local police precinct; it donated to community policing groups, blood banks, a cricket team and laid-off sugar workers; it has given backpacks to poor students. Because of his wealth, Gallucci said, Bisram has "dignitary status," and is given a security detail by the local police when in Guyana.
The fateful party of Oct. 31 coincided with Bisram's philanthropic mission to Guyana, and community police officers — to whom Bisram was donating — were among the guests. Narinedatt was living in No. 70 Village, awaiting immigration documents that would allow him to join his wife in New York. He was one of about 150 people at the party, according to Bisram's Guyanese lawyer. The entire village was invited.
According to the police report, one witness, a 16-year-old cousin of Bisram, saw Narinedatt drinking rum along with other partygoers. When Narinedatt went to urinate in the backyard, the witness said, Bisram fondled his genitals. Narinedatt slapped him in the face five times. The witness, according to a police report, then heard Bisram issue the order to kill Narinedatt, using the local slang: "You all done he."
Guyana police reports included two witnesses who saw five men beating Narinedatt; one witness saw the men throw Narinedatt into a trunk of a car. The victim was found on the side of the No. 70 Village Public Road after 4 a.m. Nov. 1. At first, the police considered his death a result of a hit and run. But Narinedatt's relatives said they suspected that it was staged.
By then, Bisram was in New York, his return flight "preplanned," according to his lawyer.
Frustrated by the slow response from local authorities, Narinedatt's uncle Abdool Rizam Shafeek, said he went to officials in the capital of Georgetown two weeks later.
"You had a lot of covering up here, in Berbice, a lot of covering up from the first set of police who handled the matter," Shafeek said in an interview in Guyana. "At one time they were claiming it was an accident, but when you look at the body, it wasn't an accident."
Narinedatt, according to the coroner's report provided to the Guyanese police, had multiple skull fractures, a fractured spine and arm, along with a ruptured spleen and liver and pulmonary contusions. He also had alcohol in his system.
In the months after the party, and then after Guyana issued a warrant for his arrest, Bisram lived a very public life, giving winter coats to the needy, accepting humanitarian awards and socializing with friends at Queens restaurants and bars.
On the afternoon of July 4, Bisram was preparing for a holiday party at his five-bedroom, three-story beach house in the Rockaways that he purchased in 2015. His aunt, Pariag, recalled that she was making Guyanese "cookup rice," when U.S. marshals came to arrest him.
In a basement apartment in the Bronx, Pooja Pitam lives with her parents, her older brother and her 18-month-old daughter, Aasimah. They share one bedroom.
Her husband, Narinedatt, worked as a carpenter and, as a Muslim, taught at the mosque next door to his house in No. 70 Village. In February 2016, Pitam arrived in New York with her parents and older brother; she was seven months pregnant. They were sponsored for green cards by her paternal grandfather. Narinedatt stayed behind in Guyana with their son, Afthab, 3.
Pitam said that soon after her husband's death, members of Bisram's family had offered her husband's family bribes not to go to the police in Georgetown. The first sum, according to Pitam, was $50,000 (10 million Guyanese). The next was $250,000 (50 million Guyanese).
"I refused," she said. "It can't actually bring Faiyaz back. He was an only child. That money can't comfort Faiyaz's family."
The lawyer for Bisram in Guyana, Sanjeev Datadin, said it was the opposite — that Narinedatt's family had asked for money from Bisram's family to stay quiet.
"That's a lie," Pitam said, shaking her head in response.
It was not until the first extradition hearing at the end of September that the two sides finally saw each other inside the Brooklyn federal courthouse.
Bisram's friends and family numbered more than 40. Most were wearing business attire accented by yellow, in a show of unity. They filled four rows in the courtroom. Some of the 16 attending in support of Narinedatt's side had nowhere but the jury box to sit. They wore white T-shirts proclaiming "Justice for Faiyaz."
One supporter of Bisram testily confronted a Brooklyn Hindu priest who claimed to be on Bisram's side but also appeared to support his critic, Lakshmee Singh, a Queens television personality who had organized the local Diwali parade in which the priest was planning to appear.
Pitam brought her daughter, who fussed while the lawyers presented their arguments.
When he entered the courtroom, Bisram did not at all resemble the coifed image he has maintained on social media. His hair was uncombed and his eyes were bloodshot, brightening only when his family and friends waved to him.
The conflict in the Queens Guyanese community came to a head in December, when Singh hosted a round-table discussion about Bisram on her South Asian-focused cable channel, ITV Gold, "Let's Talk With Lakshmee."
She asked three panelists pointed questions on the Bisram case, including the role of his wealth in those who support him.
"We have a strange community," a Guyanese-American educator, Chuck Mohan, said on the program. "That somehow, if you supposedly have money, you are put on a pedestal.
Singh also asked the panelists how the official police report of Bisram's unwanted sexual advances would affect the LGBT community in Queens. Mohamed Q. Amin, the founder of a prominent gay rights group, Caribbean Equality Project, said it was "irresponsible" and potentially dangerous for Singh to speculate on Bisram's sexual orientation when the accused had never made a public statement about it.
The ramifications of such rumors could be serious in Guyana, Amin said, since the country still has laws against sodomy that could be punishable by life in prison, even if they are rarely enforced.
Amin declined to comment on whether Bisram donated to his organization. He did, however, feud publicly with Singh; he said the Caribbean Equality Project was left off an email list to have a booth in last weekend's Diwali parade. Several LGBT artists did participate.
Singh said she used to be good friends with Bisram, having first met him after his float won the 2015 Dawali parade. He offered to donate $10,000 for the 2016 parade, but she said she refused when Bisram's associates insisted that he be on the promotional posters, larger than Singh's namesake, the Hindu goddess Lakshmi.
But Colleen Chattergoon, a board member of the Bisram Foundation, blamed Singh for igniting the controversy, saying she was the one who had taken advantage of Bisram, including when she stayed at his beach house for free. Singh said she had been invited.
In March, Bisram sued Singh (as well as one of Narinedatt's cousins) for defamation. He claimed some comments they made about his guilt on Facebook, and what Singh said on her television program, were false and malicious. The suit alleges that Singh "spread rumors on social networks that the plaintiff was a homosexual; that is not true." The case is pending.
"I wanted to go and tell the judge that this man is wanted for murder," Singh said. "I'm not intimidated by him or his money. I'm doing the right thing."
The squabbles expanded to almost comical proportions over the summer. Weeks after Bisram's arrest at his beach house, a flyer titled "Petition to Arrest Richmond Hill Crooks" showed up in stores and as inserts in free newspapers. Peppered with Guyanese slang and photos, it accused local priests and businessmen of accepting money from Bisram. No one took credit.
Soon after, a letter was sent anonymously to Guyanese-owned companies and Hindu temples about "the turmoil that is ensuing in the Indo-Caribbean (Guyanese) community in New York." It blamed Singh and asked leaders to sever all ties with her. "Our community needs to heal," the letter wrote. It was signed, "Hindus Community."
A June article in The West Indian, a free paper distributed in Queens, detailed Bisram's humanitarian donations. One local recipient was Shri Devi Mandir, a Hindu temple in Richmond Hill with a nonprofit humanitarian association, to which Bisram donated $2,000 in 2015 and $10,000 in 2016.
"It's our duty to show gratitude to those who donate generously to us," the priest of that temple, Tillack Seerattan, said in August.
Bisram has not donated in 2017, Seerattan said, but the organization still honored him in April for his humanitarian efforts.
"You will always find that in this community, no matter how much good you do, people will try to bring you down," Seerattan said. In Guyana, he added, there is a saying: "When you do a lot, people have a lot to say. When you do nothing, nobody has anything to say."
Seerattan attended the extradition hearings, sitting with Bisram's supporters.
Several years ago, Bisram made a $20,000 donation to cover legal costs for another local temple, the Bhuvaneshwar Mandir. In return, he was made president of the temple in May 2015, according to Arun Gossai, the current priest. But Gossai said Bisram resigned after three months.
He said other leaders support Bisram only for his money. "That's the main divide in the community: greed versus morals," Gossai added. "Right versus wrong."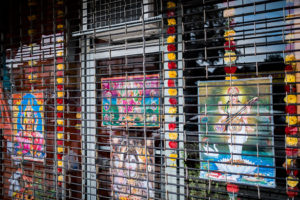 Ralph Tamesh, president of the Indo-Caribbean Federation in Richmond Hill, agreed. "It sends the wrong message — that we are a corrupted people," he said. His group was able to raise only $500 for Narinedatt's widow.
Ultimately, neither money nor gossip in Little Guyana holds sway over proceedings in the homeland, where the case appeared to be breaking down last month. The key witness who heard Bisram give the order to kill Narinedatt recanted. But then a judge was suddenly dismissed from the case, and proceedings started anew.
Bisram's aunt, Pariag, and his Guyanese lawyer, Datadin, said they feared that because of his political connections to the People's Progressive Party, Bisram is being targeted by Guyana's party in power now.
Gallucci, Bisram's New York lawyer, suggested that were Bisram to be extradited, his life would be in danger. He told the State Department that he will file a petition contesting the Brooklyn judge's ruling, which could take another two months — or longer. By then, he said, a Guyanese court might even throw out the charges against Bisram for lack of evidence.
Narinedatt's family believes Bisram is trying to buy his freedom. Bisram's family distrusts the Narinedatt family's motives.
"We don't feel for them because they are lying," an uncle, Anand Pariag, said at the courthouse. "They are making the story up to get a payback."
It would seem that the two sides were irrevocably divided.
And yet they were also related.
"I know them all," Kristendat Pitam, 53, the widow's father, said in the Brooklyn federal courthouse for the extradition hearing. He was leaning in the hallway after the proceedings, gesturing to the cluster 20 feet away. "I grew up with them. They are my cousins."
He went over to Anand Pariag, who was visibly surprised by the gesture, and shook hands. He went to another of Bisram's aunts and they exchanged pleasantries.
"That's your family, that's what you do," Pitam said. "I am supporting my family, too."