Entertainment
Pop Singer Rika Sends Out Strong Message on Bullying in Chart-topper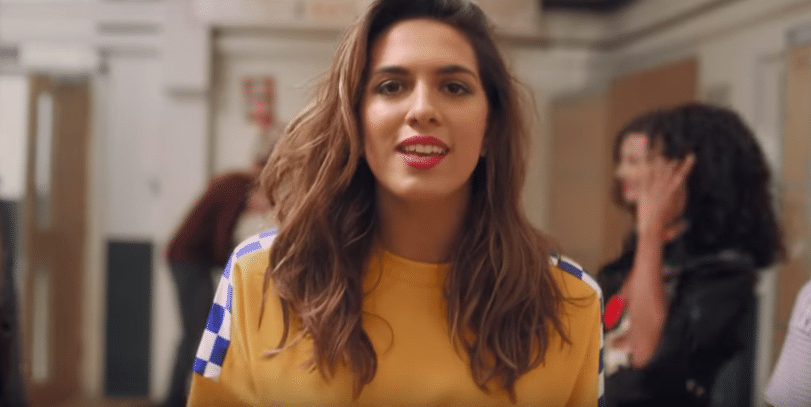 People in any situation can related to the English song "No need", says British singer-songwriter Chandrika Darbari, popularly known as Rika.
By
British singer and songwriter Rika, who is of half-Indian origin, says her latest English single No need emphasizes the fact that people should not be "unkind" to anyone whatever the reason may be.
She is just 17. So, what made her come up with a song that focuses on people being rude?
"The song says not 'to be unkind' to anyone, whether it be for bullying, racism or a divorced couple. It is very relatable to any situation where people are unkind to each other," Chandrika Darbari, popularly known as RIKA, told IANS in an email interview.
Any incident that inspired her to write the song?
"Bullying incidents in school inspired me to write the song, as shown in the music video," she said.
Anything to do with her Indian heritage?
"No," she replied.
Since its release in September, the racy dance-pop number debuted at No. 82 on the Indian iTunes platform.
"The Indian public gave me a huge opportunity by appreciating my song and vocals which made me enter the charts. I am over the moon that this part of my heritage has appreciated me and my music," she said.
Talking about the struggles of being an Indian singer in London, she said: "The struggles are only there if one does not put in hard work and dedication, and be involved in their own production and songwriting. Naughty Boy and Jay Sean are great examples of successful Asians in the mainstream market."
Rika's song's viewership is increasing day by day. It has already been viewed 868,664 times on YouTube.
Most teenagers like to be launched with a pop song. Didn't she fear being stereotyped?
"I have my own originality. My genres are pop and R&B," said the fan of Grammy Award-winning singer Mariah Carey.
"I would say my biggest icon is Mariah Carey. Her voice is so smooth and velvety, and she is as strong as a songwriter as she is a singer and a performer. I aspire to be like her; a successful artiste with world wide recognition," said Rika.
The young singer is looking to do some collaborations.
She is currently pursuing her passion in music after leaving the East London Arts and Music (ELAM) college, and completing her songwriting course at Berklee in the United States. She is also training in music under vocal coach, Doctor Voice, who also coached popular singer Sam Smith.
Earlier this year, Rika penned a song For peace in Syria. Written and performed by her, the song was aimed at raising awareness and helping the children of Syria. — (IANS)