Arts
Pati Patni Aur Woh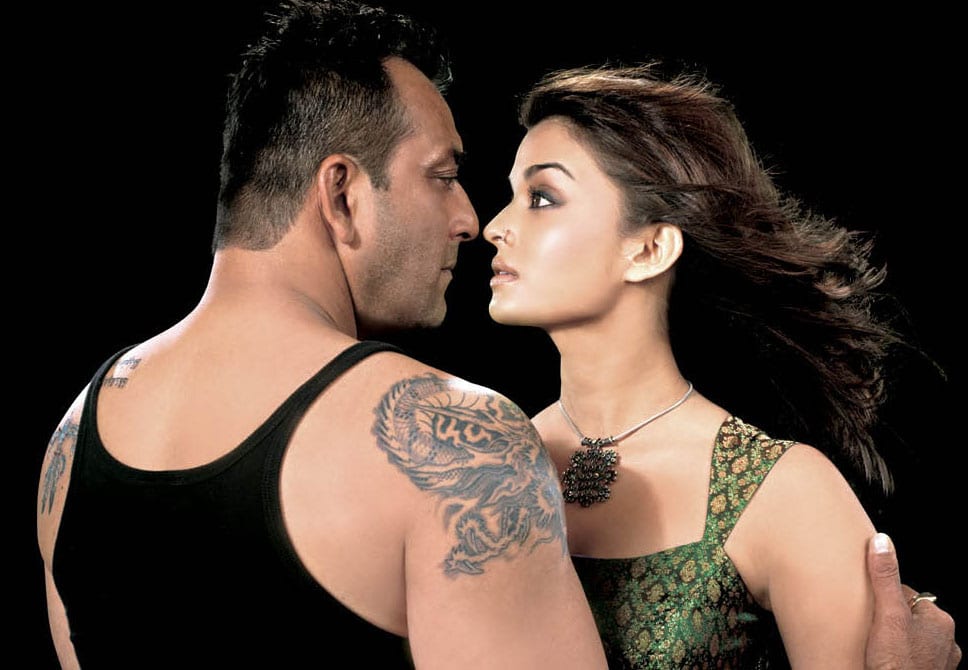 Perhaps more than any other film-maker, Yash Raj Chopra (Dhool Ka Phool to Daag, Kabhie Kabhie, Silsila and his last Jab Tak Hai Jaan) has focused on the complexities and conflicts of the love triangle and celebrated it in spectacular, glossy, larger-than-life manner. For the most part in Bollywood though, the other woman is the home-wrecker, bitch, wicked seductress stealing the poor, dumb, confused and weak hero from his sweet, loving, loyal, domesticated wife? She is a doomed woman, decreed by circumstances and societal pressures to enjoy nothing more than do raat ki chandni before being enveloped by damnation and darkness.
Beyond B.R. Chopra's insightful Ashok Kumar-Mala Sinha-Sunil Dutt starrer of the sixties Gumrah, Basu Bhattacharya's (1980's) Grihapravesh was an interesting take on the subject. Lil-Miss-Sexy (played by Sarika) sure disturbed the staid, middle-aged Sanjev Kumar and caused turmoil in his relationship with his wife, Sharmila, but it all worked out fine in the end. Vinod Pande's Ek Baar Phir was striking for its freshness with debutante Suresh Oberoi portraying a pampered, spoilt-superstar who played the field, lived life king-sized completely ignoring and neglecting his lovely, lonely, artistic wife (Deepti Naval), who gradually is drawn to another like-minded, sensitive soul. Pande's follow-up film, Yeh Nazdeekiyan, in which the gorgeous Parveen Babi played girlfriend to macho Marc Zuber, shaking up his marriage with Shabana Azmi, lacked the power, freshness and spontaneity and flattered to deceive.
Yash Chopra's Silsila was easily the most touted, hi-profile and eagerly-awaited release of those times — commonly believed to be a classic case of cinema imitating life — tapping hugely into the manic excitement that was generated from the tabloid-driven Amitabh-Rekha buzz. Unfortunately it didn't quite match up to the hype, because of the absurdly weak and contrived ending and armies of Jaya-loyalists considering the film to be exploitative, opportunistic and superficial. However to Rash Raj fans and lovers of the Amit-Rekha pairing, Silsila's love scenes and songs were mind-blowing.
For the discerning, however, the most memorable film of that decade was easily the raw, cathartic yet moving and empowering offering, Mahesh Bhatt's Arth. The creator of the recent Jism, Raaz and Jannat was indeed a different creature in those days. Lacerated from freeze-frame moments of his personal life, the powerful and no-holds-barred narrative cathartically presenting the tormented ethics of betrayal, remains one of the finest gems in this category. In Kolkata, Aparna Sen's Parama had exactly the same impact with Rakhee, in the finest role of her life, playing a contented home-maker suddenly straying only to re-discover herself, after trauma and turbulation. Gulzar's Ijjazat also belonged to this genre, but despite good performances by Naseer and Rekha and some fabulous music by R.D. Burman, it was comparatively tame, unfocussed and therefore unconvincing. Mahesh Manjrekar's Astitva, followed a similar trajectory, despite a terrific performance by Tabu.
The last decade has seen a slew of films embracing this genre, with the law of diminishing return on overdrive. Since titillation and cornball is a winning ingredient for today's entertainment-crazed dumbed-down fans, comic situations factored into this category have found expression in movies like Thank You, Masti, No Entry and Biwi No. 1. Murder, Zeher & Pyaar Tune Kya Kiya took a different route, serving up thrills and danger. Kabhi Alvida Naa Kehna and Life in a Metro were a notch better, attempting to probe insights into troubled minds and hearts. Shabd was amazing as a concept where an author, Sanjay Dutt, pushed his gorgeous wife, Aishwarya Rai, into the arms of a younger man, Zayed Khan, because it offered him the possibilities of an exciting story subject. However, Leena Yadav's film was a far cry from the 1960's Guide, when a married woman, Waheeda Rehman, engaged in a passionate liaison with Dev Anand.
So has the other woman come of age in B-town and found understanding, maturity and perspective? Film Maker Mahesh Bhatt doesn't think so. He believes, "The sensitivity and guts to confront searing, inconvenient and uncomfortable truths with an uninhibited, daring and passionate agenda to discover and exhibit layers and nuances of this complex issue is beyond the reach of most film-makers. It demands a fearless mindset that is unconcerned by embarrassment or outrage or ROI (return on investment) in its search for the truth." He feels Arth worked because it was "one from the heart, with truth as its calling card." Despite the distractions of consumerism, truth, he insists, remains the greatest aphrodisiac of all.
Bhatt has a point and could well be right. But cinema reflects society and despite all the new-age trappings of media exposure, technology, education and affluence, basic mindsets haven't changed. Hence the nudge-and-wink/sly smiles/drool at any theme suggesting the other woman or the extra-martial, is programmed firmly in the Indian male psyche as the corny, trivialized, populist Masti and Biwi No. 1 types reveal so clearly. She remains a titillating exhibit of lust and license, all body and no soul, playing out her role in bitter-sweet limbo.