Crime
NRI Woman Arrested With 500 gms Gold at Hyderabad Airport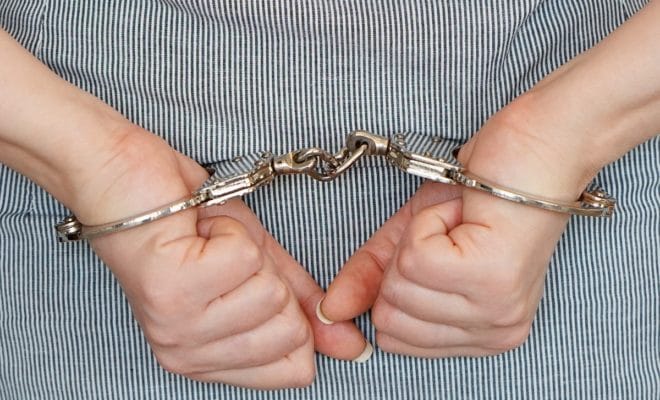 During routine physical baggage check, airport security personnel recovered five gold bars each weighing about 100 gm concealed in her luggage.
An NRI woman, on her to way to Mumbai, was detained at Rajiv Gandhi International Airport in Hyderabad on Sunday morning for carrying five gold bars weighing 100 gms each concealed in her baggage. Officials seized the gold and booked a case.
According to a report in Deccan Chronicle, the passenger, identified as Roshni Kothadia, was to board a Mumbai-bound Indigo flight (6E 247) from Hyderabad around 5.30 a.m.
During baggage screening as part of routine security check, CISF constable Khushboo Kumari found suspicious articles in Roshni's' bag.
"The constable referred Roshni's bag for a physical check. During intensive physical baggage check, the personnel recovered five gold bars each weighing about 100 gm. They were foreign-made gold bars and the passenger did not produce any related documents," the publication quoted a senior official at the airport as saying.
The woman passenger was not in possession of valid documents for the gold and told the officer that her father-in-law, who lives in the U.S. gifted her those gold bars, the Hindu quoted a CISF officer as saying. "She was unable to produce any supporting documents like bills or any proof of duty payment for the gold she was carrying," an official told the Hindu.
During interrogation, Roshni told investigators that she lived in the U.S. with her parents and had come to India on November 15.
Quoting airport officials, Deccan Chronicle said there were foreign markings on the gold bars that were claimed to be brought from the U.S. Customs officials were informed and they took over the investigation. The approximate value of the gold is about Rs 15 lakh. "Prima facie it seems to be a tax evasion case that needs further investigation," Deccan Chronicle quoted an official as saying.