Health
Naked Yoga Anyone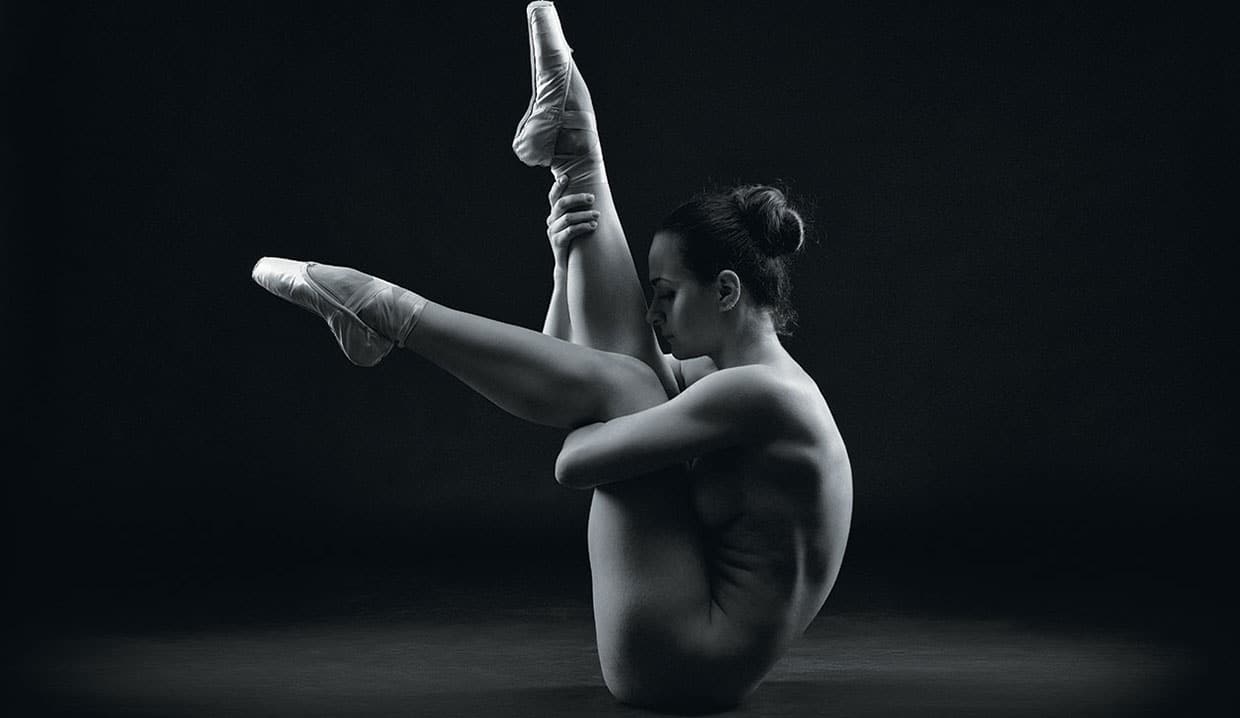 Naked Yoga, presumably derived from the ancient Indian principles of Nagna Yoga, performed by Hindu yogis, is a branch of yoga practiced by ascetics.
In a recent episode of What Happens At The Abby's, a new reality series on E! Online, the cast of the show is seen going for a session of nude yoga. The series showcases a clothing optional yoga studio in Los Angeles, where the instructors teach yoga to participants without any clothes on. This new, "naturist" form of yoga, which seems to be growing in popularity in the West currently, even left some of the stars of the reality series, known for its bold and unapologetic approach, shocked beyond words.
Notwithstanding the surprise, however, naked yoga is gaining mainstream traction in the United States.
Naked Yoga, presumably derived from the ancient Indian principles of Nagna Yoga, performed by Hindu yogis, is a branch of yoga practiced by ascetics. It was recommended as a tool to tame desires and to feel at one with nature.
But as nudity and naturist movement gain strength across Western societies and are deployed as a form of protest (reflected in the "free-the-nipple movement" or dining in the nude eatery in London), there has been a spurt in interest in naked yoga too.
A handful of studios in New York and Los Angeles promote nude yoga. Scores of naked yoga studios are listed on Yelp, ranging from Bold & Naked and Stripxpertease in New York to Naked Yoga in San Francisco. Several naked yoga meet-up groups can be found from Boston to Texas.
A private naked yoga studio in New York, Bold & Naked, run by yoga teachers and authors Joschi Schwarz and Monika Werner, offers programs on Naked Yoga and Tantric Yogassage. For those intimidated by performing yoga in the buff in a group setting, the center also offers clothed or naked private yoga sessions. Its website describes the sessions as: "A unique opportunity for you to explore your interests and enhance your practice with the intimacy of personal attention. Privates are great if you are a beginner who wants to be introduced to yoga without the intimidation of a group setting or if you have already experience and want a deeper understanding and enhancement of your personal practice."
Another yoga studio in Venice, Calif, Naked Yoga Los Angeles, offers coed nude yoga classes as well as private nude 1-on-1 training. The classes offered both for beginners as well as at advance levels, begin while participants are fully clothed and they are encouraged to takeoff or leave on whatever one feels most comfortable in. As the class progresses, people often undress completely as they get more comfortable with the idea.
Within this tight-lipped community, specialized programs are available too, like ones offered at Naked Yoga West Los Angeles, which describes itself as a community of "gay, bi and straight men on our journey to become better yogis." The Naked Yoga West LA website cautions that it is not a sex club or a dating service.
Despite the professed claims by the centers of the efficacy of nude yoga to promote positive body image as well as to let go of deep-seated insecurities, perhaps the fear of being judged makes most yoga practitioners cagey about openly discussing the practice. Little India contacted several of the studios, but virtually all were unwilling to go on the record.
Several months ago, a nude yoga practitioner, who goes by the Instagram name Nude Yoga Girl, became an Internet sensation after she began posting nude photos in various yoga poses, such as Lotus and Namaste. With nearly 620,000 followers (at the time of going to print), she describes herself on social media as a model and photographer and chooses to remain anonymous. However, in an email interview to New York Magazine's The Cut she said: "My biggest issue in the past was that I saw faults in my body all the time, and that made it impossible for me to love myself fully…. The way you look doesn't matter — anybody can see faults and have that feeling of not liking themselves. With my account, I want to inspire people to realize that everybody is very beautiful and capable of (doing) amazing things with their bodies."
She added: "Nowadays people can easily get a very false idea of ideal beauty and what nudity truly means, because it's shown mostly in a sexual and unrealistic way."
Promoting confidence in loving their bodies seems to be a common sentiment shared by naked yoga practitioners. In a telephonic interview with Little India, naked yoga teacher, Mark Craig of Naked Yoga Los Angeles, talked about his introduction to naked yoga and how he thinks it encourages a deeper understanding of one's self: "I have been a yoga teacher for many years and I had heard about the origin of naked yoga in ancient India. However I was not confident of practicing it."
He recalls an incident in Germany a few years ago: "I was at a spa in Germany and at the steam and shower section I saw people taking a shower in the nude in front of each other. There was also a bar attached and everyone seemed so confident in his or her nudity. It was almost as if it's not a thing. I was extremely conscious of being seen in the nude, but I did it and I felt so naked being naked."
Craig decided to take the next step: "I wanted to attain that equilibrium and feel at peace with my body, so I started practicing yoga in the nude alone. I then joined a group and when they needed an instructor here in LA, I was the one who took up the responsibility."
Craig admits that people judge or scorn the practices without understanding them: "We get a lot of queries about naked yoga, but I tell people that it is yoga and it is nude and that's all to it. There's nothing more or special. It's the same yoga just without any clothes on."
While Western yogis take inspiration for naked yoga from ancient Indian practices, in India naked yoga is performed by naga sadhus in the wilderness and is far from becoming mainstream.
Craig says: "The yogis in India perform it in loin clothes, which allows air to enter your body and let's your skin breathe the environs."
He says that naked yoga may not be popular in the country of its origin given the tolerance levels of the culture: "Every society has its own measure of what can be commonly accepted. For instance in Germany, the idea of nudity is more acceptable than in America."
On the comfort level of people who come to his sessions, Craig says: "Naked yoga is a process that aims to make you comfortable with your body. There is no compulsion to follow a strict rule."
He adds: "There have been times when a young girl chose to be a part of the group, but decided to practice with her underwear on. We let it be till the time she felt okay to shed all her inhibitions."
But on the important question of how instructors ensure that participants do not get excited during the sessions, Craig explains: "Yoga, if done right, is a strenuous activity where you are stretching or bending yourself, while at the same time concentrating all your energies. It makes you so focused that you are unaware of anybody, nude or clothed, in your vicinity. The question of excitement does not arise, if yoga is done right."