Health
Migrants Workers in Qatar at Risk due to Intense Heat: Report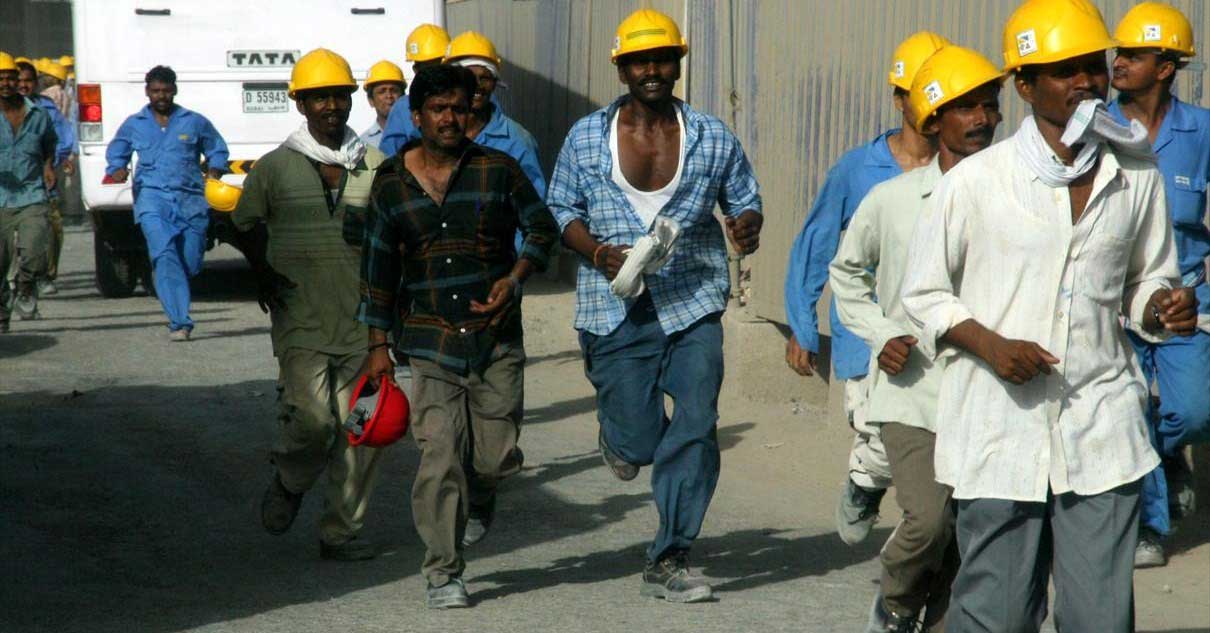 Qatar has around 630,000 expatriate Indians, many of whom are blue-collar workers in the construction sector.
By
Authorities in Qatar should put in place adequate measures to protect people working outdoors in the intense hot and humid conditions of the country, a Human Rights Watch (HRW) report said on Sept. 27. Construction workers in the country, including thousands of Indian migrants, are at risk from working in adverse weather conditions in the country, according to the report.
Even though rules are in place to prevent people from working outdoors between 11.30 am and 3pm from mid-June to end of August, the organization warns that weather conditions outside of these timings and dates can also cause serious heat-related illnesses.
"Enforcing appropriate restrictions on outdoor work and regularly investigating and publicizing information about worker deaths is essential to protect the health and lives of construction workers in Qatar," Sarah Leah Whitson, the Middle East director at Human Rights Watch, said. "Limiting work hours to safe temperatures – not set by a clock or calendar – is well within the capacity of the Qatari government and will help protect hundreds of thousands of workers."
The HRW also said that 95 per cent of the labor in Qatar includes migrants, of which 40 per cent people are involved in construction work. The country has an estimated 6,30,000 expatriate Indians. In 2013, health authorities reported 520 deaths of workers from Bangladesh, India, and Nepal in 2012, of whom 385, or 74 per cent, died from unexplained causes, the report stated.
In May this year, an Indian carpenter died of a heart attack while he was working at the Qatar World Cup stadium. The tournament organizers, however, said that his death was not due to the working conditions. Three more Indians had died of heart attacks earlier on World Cup sites, according a 2016 report by Qatar's World Cup organizing body.
However, the issue suffers from a lack of transparency since Qatar has not released meaningful data on migrant worker deaths for four years, which makes it difficult to assess the extent to which heat stress is a factor in these incidents.
"As Qatar scales up its FIFA World Cup construction projects, authorities need to scale up transparency about worker deaths that could be heat related, and take urgent steps to end risks to workers from heat," Whitson said.
External Affairs Minister Sushma Swaraj discussed the welfare of Indian workers with Qatar Foreign Minister Sheikh Mohamed bin Abdulrahman Al-Thani in New Delhi earlier this year.