India
Malaysian Travel Association Wants Govt. to Waive Visa on Arrival Fees for Indians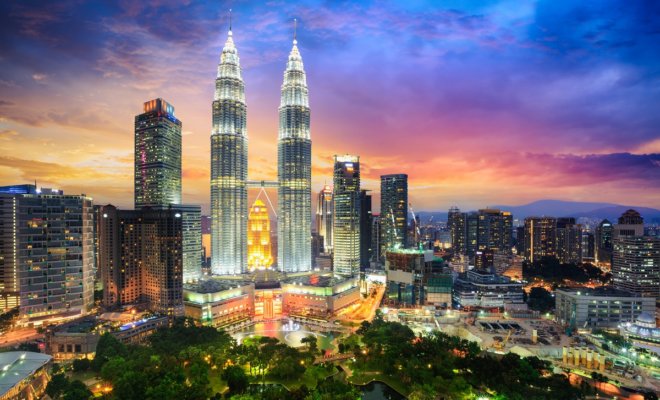 Following the example of Thailand which waived visa on arrival fees for tourists of 22 countries, Malaysian travel association wants the same.
Days after Thailand announced waiver of visa on arrival fees for citizens of several countries for two months, the Malaysian Association of Tour and Travel Agents (MATTA) has now asked the government to waive visa on arrival fees for Indian and Chinese tourists.
MATTA President Tan Kok Liang said in a statement, "This is necessary in view of Thailand waiving visa-on-arrival (VOA) fees for two months from 1 December to 31 January for visitors from 21 countries, including China and India, in stimulating its tourism industry following consecutive months of year-on-year decline in Chinese arrivals to Thailand."
"It is given that imposition of visa and its requirements are barriers to foreign visitors, and easing visa restrictions would facilitate tourist arrivals. As such, Malaysia must take the proactive step to waive visa fees, particularly on Chinese and Indian tourists, as they are increasingly responsive and sophisticated," he said in the statement.
He also said that granting visa fee waiver is common sense to stimulate visitor arrivals and to stay competitive with neighboring countries. "Furthermore, Malaysia and Thailand are inter-connected with tourist from China and India crossing over to Malaysia to extend their holiday," Liang said.
Last week, Thailand had announced waiving on-arrival visa fees for Indians and many other nationals for two months. The country's tourism sector is going through a low phase due to a drop in the number of Chinese tourists.
Liang said that with the Chinese economy growing fast, the concern about Chinese nationals entering Malaysia for work no longer makes sense. "Since 2012, Chinese tourists are already the world's biggest spenders and are known for emptying stores of luxury brands in Europe, and many countries around the world have rolled out the red carpets to welcome them," he added.
"Chinese nationals traveling to Malaysia may apply for Malaysia e-visas and stay up to 30 days. This single-entry e-visa cost $40 but the total amount is doubled after adding another $40 as service fee. If visa fees are waived or Chinese tourists allowed up to 14 days stay without visas, it is certain to attract much more visitors to our shores. If we are not ready to grant Chinese tourists visa-free entry for up to 14 or 30 days stay, we could start with waiving visa fee for three months from December."
Among Asian countries Thailand, the Maldives, Macau, Indonesia, Nepal, and Bhutan, and few others offer Indian tourists visa on arrival.
Liang said by waiving off visa fees on arrival for Indian and Chinese tourists, Malaysia stands to benefit from high-spending tourists.