Books
Kids' Books With a Desi Twist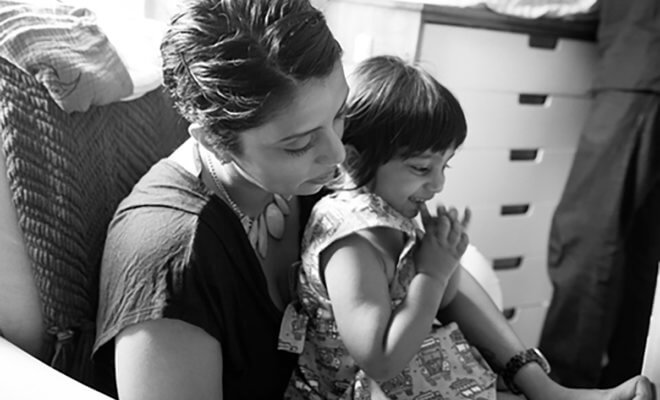 Social anthropologists say that as immigrants become more confident about their identities and history they look for more meaningful ways to school their kids on their cultural identity.
When Boston, Mass., based Sailaja Joshi decided to go for a library themed baby shower for her first pregnancy, she was mighty excited. A voracious reader herself, Joshi, carefully planned to include all her favorite books, ranging from the Harry Potter series to Tao the Pooh. But having lived in the United States all her life, Joshi realized the need to give her child an introduction to her heritage and culture through books as well. So, she began looking for Indian books for kids in America, books that talked about Holi, Diwali, Eid or Ramadan and connected the kids growing here to their history.
Joshi says, "I was quite aghast to find that of the few books available for Indian kids many were either culturally inaccurate or developmentally inappropriate."
This is what planted the seed in Joshi's mind about authoring culturally relevant books for South Asian kids in America. In 2014, Joshi took out a princely sum of $1,000 to set up Bharat Babies. True to its mission to bring Indian heritage closer to Indian American kids, the company's first book was titled Hanuman and the Orange Sun.
Joshi says: "During my research, I noticed that there were five times more books about dogs and trucks than there were about children of color. We also wanted to in a small way equalize the space of children's books."
Joshi is certainly not the only mother trying to bridge the gap between culture and continents. Increasingly, millennial immigrant moms are looking for newer ways to introduce and inculcate cultural reminders.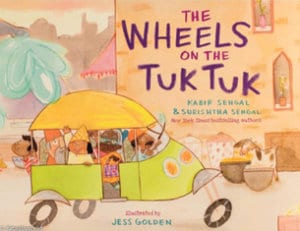 Indian immigrants have always been determined to hold on to their roots. Enrolling their children in Bharatnatyam or classical music classes has been a norm among many Indian parents. What may be changing now is that young parents are looking at cultural markers that are more informed and deep-seated.
Social anthropologists say that as immigrants become more confident about their identities and history they look for more meaningful ways to school their kids on their cultural identity.
Avantika Sushil, who migrated to San Francisco with her 2-year-old daughter more than a decade ago, says that she has seen the transformation up close. She feels that parents today realize that vacuous hour-long Bharatnatyam drills or morning ragas are not meaningful until we help kids understand their roots in an informed manner.
Sushil enrolled her daughter in an Indian book reading club started by a local mom. She says: "The kids mostly from India and some from Pakistan and Bangladesh too would meet weekly to read stories about festivals, dances or the folk lore from India. Sometimes when there were no books, we would rely on oral traditions."
Juvenile Literature
South Asian juvenile literature is far more widely available in America today. In the fall of 2016, an online independent bookstore to make South Asian children's literature more accessible in United States was launched by Kitaab World, the brainchild of Gauri Manglik and Sadaf Siddiqui. The books curated from around the world feature classic, contemporary and re-imagined stories about South Asia.
Some of the works sensitively deal with the complexities of growing up as a South Asian kid in the West. Some of the works also tackle contemporary issues faced by immigrant minority children. Last year, Kitaab World ran a campaign called "Counter Islamophobia Through Stories." Citing the urgent need to expose kids to Muslim heroes, following reports by SAALT and Noor Kids Muslim Children Identity Study, which reported on the harmful impact of anti-Muslim rhetoric on Muslim kids, the campaign featured thematic book lists on topics such as Muslim kids as heroes and inspiring Muslim thinkers.
Many of these newer ideas are brought to the diaspora kids by millennial immigrant parents themselves. Desi Babies, which describes itself as a fun and modern way to introduce little ones to India's diverse culture was founded by young mums Rina Puri and Mital Telhan, who are based in New Jersey and Maryland respectively.
The resonance of a more pronounced understanding of ancient Indian culture is being felt on the home shore too. Priti Paul of India based Oxford Bookstore recently released her debut book, ABC Desi. Giving a unique twist to a simple alphabet book, ABC Desi, teaches young readers the English alphabets through Indian cultural references and dying Indian illustration forms. Each alphabet is accompanied with vivid illustrations that revive the lost Indian craft of billboard painting.
The author attempts to bring together Indian imagery with English alphabets in a way that converges in contemporary lives. Paul says: "I perceived the dearth of a beautifully illustrated children's book with an Indian background and cultural references that our children can relate to. ABC Desi is my endeavor to conceptualize and give form to an alphabet book with a difference — one where English alphabets and Indian imagery converge."
Considering that Indian migration really opened up after 1965, why has it taken so long for this literary awareness to be sparked? Indian grocery shops began dotting the American landscape in the 1970s and even the first sari shop, India Sari Palace, was established in New York in 1971.
Sailaja Joshi acknowledges that it took long for Indians to think about introducing young kids to culturally relevant books, but attributes it in part to the deep- seated Indian tradition of oral story telling: "If you look traditionally, Indians have not been into bed-time story reading, a culture almost a norm in the U.S. While we have a plethora of folk and regional tales, most of them have been passed by oral traditions."
She acknowledges another important reason: "Also a new confident generation that wants to assert and enlighten the west to its roots is experiencing young parenthood only now. After years of merging in by our parents, perhaps it is time for us to not just embrace, but also to propagate."