Life
Japanese Passport Most Powerful, India's Ranking Improves to 81st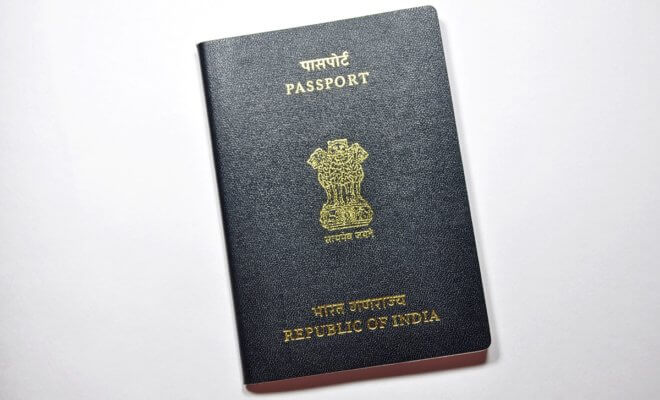 Japan's passport is the most powerful in the world while Indian passport's standing has improved from 86 last year to 81 in 2018.
India passport is the world's 81st most powerful with visa-free access to 60 countries, according to 2018 Henley Passport Index. This year's ranking is an improvement from last year's list when India was ranked 86th.
In the 2018 ranking, Japan's passport is the most powerful in the world with Japanese getting visa-on-arrival access to 190 countries. Singapore, whose passport was the most powerful in the world until last year, has been relegated to second place this year with visa-free access to 189 countries.  Japan recently gained a visa-free access to Myanmar earlier this year.
"Japan and Singapore have been neck and neck on the index since they both climbed to first place in February — following a visa-exemption from Uzbekistan — and pushed Germany down to second for the first time since 2014," the statement said.
According to the index, Indians can travel without a visa to 60 countries like Bhutan, Indonesia, Serbia, Zimbabwe, Qatar, Mauritius, Nepal, Fiji, among others. Countries that give visa on arrival to Indian passport holders include Sri Lanka, Thailand, Jordan, and Kenya. The Indian passport ranks ahead of Egypt (92nd), Myanmar (93rd), Sri Lanka (99th) and North Korea (99th), according to the index.
Sharing the third place are Germany, France, and South Korea whose citizens can travel to 188 countries.
The Henley Passport Index ranks all the passports of the world based on the number of countries their holders can travel to visa-free. The index is jointly done with the help of IATA and is updated real-time.
"With stagnant outbound visa activity compared to Asian high-performers such as Japan, Singapore, and South Korea, it seems increasingly unlikely that the US and the UK will regain the number one spot they jointly held in 2015," the statement said.
With visa-free access to only 30 countries, Afghanistan and Iraq are ranked lowest in the rankings list.