Business
Indian Parents More Likely to Send Children Abroad for Education: Survey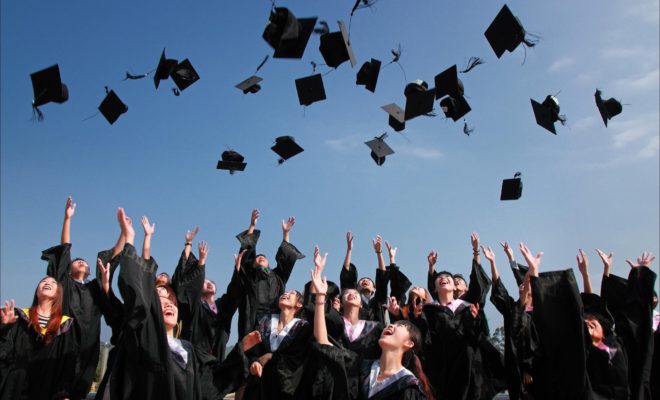 Over 60 per cent respondents in India are eager to send their children abroad for education.
India is among the top countries in the world where parents consider overseas university education for their children, according to a recent survey. India, with 62 per cent respondents eager to send their children abroad, came  behind the United Arab Emirates (65%) in the list of 15 countries included in the survey. Indonesia (61%), China (59%), and Hong Kong (52%) made up the top five countries.
Over 40 per cent of the parents across the world who took the survey by HSBC bank said that they would consider sending their children abroad for university. The United States was the most preferred destination for university while the United Kingdom came at the third place, behind Australia, according to the report titled "Value of Education, Higher and Higher."
As many as 8,481 parents across 15 countries took part in the survey, of which 42 per cent said they would consider an international university education for their child, compared to 35 per cent of parents in 2016.
Besides India and the United Arab Emirates, the other countries surveyed were China, Australia, Canada, Egypt, France, Hong Kong, Indonesia, Malaysia, Mexico, Singapore, Taiwan, United Kingdom and United States.
Canada was the fourth preferred destination, with 25 per cent parents preferring it, followed by Germany that was opted by 23 per cent people.
The fact that these five nations are the most preferred is not a "happy accident," Rajika Bhandari, the head of research, policy and practice at Institute of International Education, which conducted the survey with HSBC, said in a statement.
"[Germany and Canada] have implemented policies to make it easier for international students to join the skilled workforce, and taken steps toward offering a path to citizenship for highly educated, skill-based immigrants that come through its university system," she said.
Asian parents also looked towards seeking online degrees if the option was cheaper than a traditional campus-based degree. As many as 82 per cent Indians, 80 per cent Indonesians and 76 per cent Chinese are likely to consider online degrees. However, 10 per cent parents said that they would not consider it even if it was free.
"HSBC's report shows that the number of parents, especially in Asia and UAE, who are ready to invest in an overseas university education for their child's skills and employability continues to grow," Trista Sun, HSBC's global head of International and Cross-Border, said.
Almost all the parents surveyed (95%) said they would consider a university education, with 91 per cent saying they would consider postgraduate studies. However, 34% parents did not know how much an education abroad would cost.