Crime
Indian Origin Restaurant Owner Jailed in New Zealand for Tax Evasion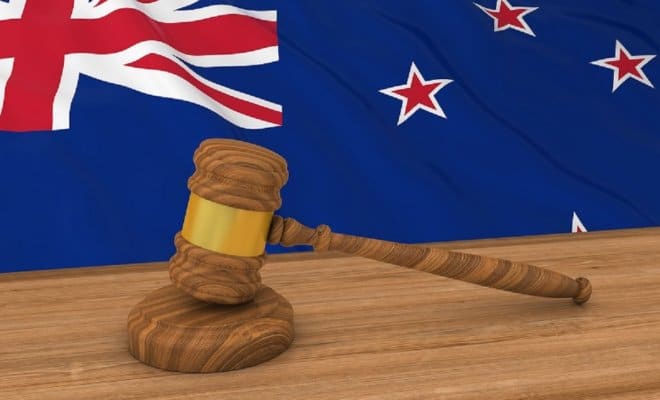 In July this year, Rakesh Kumar pleaded guilty to three charges related to tax evasion while his wife Nalini pleaded guilty to one charge.
An Indian origin restaurant owner in New Zealand has been sentenced to two and a half years in jail for tax evasion of over NZ$800,000. His wife has also been sentenced to home detention for five months and community service of 100 hours for evading taxes.
According to a report in the New Zealand Herald, Rakesh Kumar had evaded tax worth NZ$833,294 between 2009-2016. Kumar was investigated by the Inland Revenue Department (IRD) and faced three charges related to tax evasion. The IRD found that Rakesh's wife Nalini Kumar too had evaded tax worth NZ$127,029 over five years.
She was accused of knowingly filing false tax, PAYE, and GST returns to avoid assessment and payment of taxes.
The couple was sentenced by Judge Max Courtney at the Hastings District Court on Nov.14.
In July this year, Rakesh had pleaded guilty to three charges related to tax evasion. His wife had also pleaded guilty to one such charge, reported news website stuff.co.nz.
The Kumars, who own many businesses including Indian Palace Restaurant in Napier, New Zealand, came under scrutiny in 2014, when IRD noticed large and unexplained cash flow into the accounts of the couple, who had otherwise claimed losses in their businesses. It was also found that despite reporting losses, Rakesh Kumar (56) bought new businesses during those years, according to the report.
The court was told by Kumars' lawyer Rachel Scott that Nalini, who is director of Prabhu Kripa Ltd, which runs the restaurant in Napier, did this as she had been naive to the tax system and its dealings. She has fully paid the outstanding taxes now, which shows her sincere remorse, the lawyer said.
Amanda Bryant, IRD lawyer told the court that Rakesh Kumar has also started repaying but NZ$483,346 is still unpaid, according to the newspaper report.
Judge Courtney told Rakesh Kumar that the tax system relies on "honesty and integrity" and his behavior has been a bad example to other businesses.