Crime
Indian-Origin Man Shot Dead by Teenager in U.S.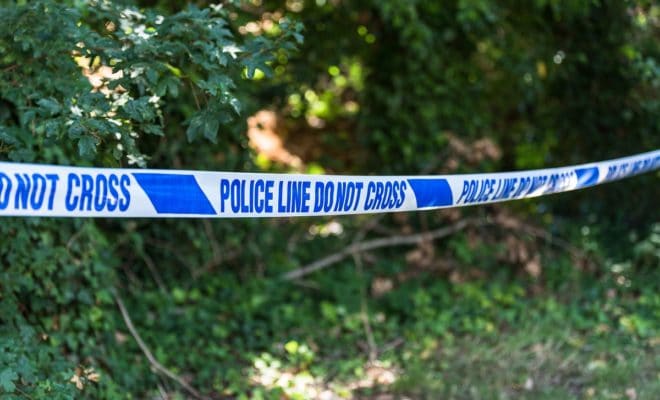 Referring to the preliminary autopsy report, the police statement cited multiple gunshot wounds as the cause of Sunil Edla's death.
A 16-year-old American boy has been charged for shooting an Indian origin man on Nov. 15 in New Jersey, local media reported.
Sunil Edla, 61, was shot dead outside his apartment in Ventnor City, where the police found him on the sidewalk in front of 6 N. Nashville Avenue, with suspected gunshot wounds and no obvious signs of life.
According to Atlantic County Prosecutor Damon G. Tyner, a teen has been charged for the murder of Edla, who is from Medak district in Telangana, after the police department successfully tracked down Edla's vehicle, a 2002 Subaru Forester which led them to the suspect.
After locating the vehicle, the juvenile suspect was found with the assistance of the Atlantic City surveillance center. The teen was arrested on the morning of Nov. 16, 2018. The Atlantic City SWAT team arrested the suspect without incident at approximately 10:18 am, in the 1500 Block of Sewell Avenue, according to an official statement.
Referring to the preliminary autopsy report, the police statement cited multiple gunshot wounds as the cause of Edla's death.
The 16-year-old suspect has been charged with offenses including Murder 1st degree, felony Murder 1st degree, Robbery 1st degree, carjacking 1st degree, unlawful possession of a handgun 2nd degree and possession of a handgun for unlawful purpose 2nd degree.
"The speedy arrest of the juvenile charged for this homicide is an example of the success of the Atlantic County Prosecutor's Office working collaboratively with the Ventnor City Police Department and the Atlantic City Police Department to cooperatively investigate violent crime in our region," Prosecutor Damon G. Tyner was quoted as saying in the statement.
NBCPhiladelphia.com reported Edla's son Morrison Edla as saying, "I'm just speechless right now They could have just taken the car and let him go."
According to another report by Press of Atlantic City, Edla, a father of two, has been a resident of Atlantic County for over 30 years and worked in Atlantic City's hospitality industry.
"He (Edla) was humble. He never argued. I helped him when he came to the U.S. in 1987. I was very close to him," his cousin Raj Casula told the publication, adding "Everyone was calling him and talking to him because he was leaving for India so soon."
"He had everything planned out for months. … He was leaving on the 27th and he planned everything he was going to do in India for every day," Casula was quoted as saying by the publication.
According to the family, Edla started his car and went back to his apartment, when he returned, he was shot dead on the sidewalks.
Ventnor Police Chief Doug Biagi said that a policeman has been recruited in the area, "just to ease anybody's fears."