Crime
Indian-origin Man Jailed for Accidental Death of Elderly Woman in Singapore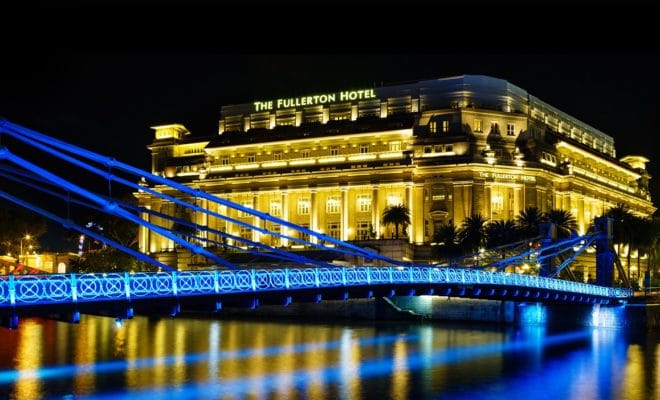 Tibrewal Sunil Kumar, a permanent Singapore resident was sentenced for the crash that resulted in the death of a 61-year-old woman.
An Indian-origin national has been sentenced to 10 months in jail and banned from driving for eight years for killing an elderly woman in a fatal accident while he was drunk.
Tibrewal Sunil Kumar, 48, was found guilty of one count of driving under the influence of alcohol and one count of causing grief to the family of the Tan Powi Kim, 61, who was killed in the accident on Feb. 20, 2016.
According to a report in Straits Times, Tibrewal had initially failed a breathalyzer test when the traffic police tested him at the scene of the accident. A second test found that he had 32 mg of alcohol in 100 ml of breath, three mg under the limit.
However, it later emerged in court that it was only 2.4 hours after the accident and his arrest that the second test was done on him, the publication reported adding the court documents did not state the reason for the delay.
The publication also said that five months of being charged for the accident, the department involved Dr. Yao Yi Ju, divisional director of the analytical toxicology division of the Health Sciences Authority (HSA) to calculate the approximate amount of the alcohol the man had in his system.
According to her estimation, the Tibrewal must have had between 42 and 58 mg of alcohol in every 100 ml of breath at the time of the accident. This was the first time a "back-calculation" like this happened in a drink and drive case, the publication noted.
Deputy Public Prosecutor Li Yihong said the fatal accident occurred after the man reportedly had a drinking session which was about nine hours long, the publication said.
Tibrewal, who was driving a black BMW, hit the woman when he was trying to wake his co-passenger in the car and took one hand off the steering. The car veered and hit the old woman while she was standing beside her lorry and collecting discarded cardboard at the pavement below OUE Link, the publication reported.
Tibrewal's lawyers said he has never committed any traffic offenses prior to the accident and has accepted full responsibility for the crime.
He appealed against the sentencing and was released on S$15,000 bail, the publication reported.