Crime
Indian-Origin Man in U.S. Sentenced to 1 Year and 1 Day For Bribery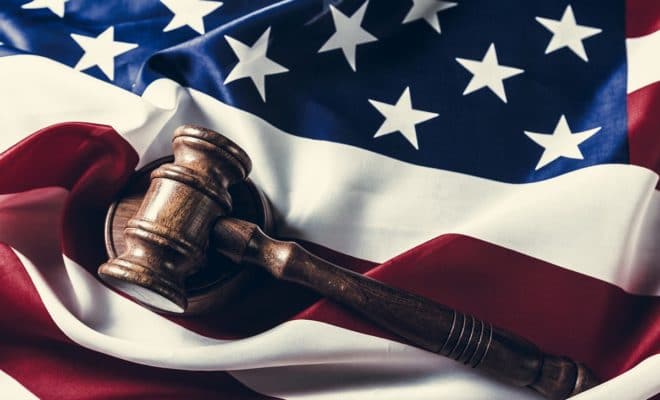 It was also alleged in the complaint that Rajinder Sachdeva used a company, co-owned by his wife, to conceal this money.
An Indian-origin man in the U.S. has been sentenced to one year and one day in prison for demanding and accepting bribes of over $292,000 while working as a manager at Pace, a suburban bus agency.
According to a PTI report, 54-year old Rajinder Sachdeva, a resident of Chicago, worked with Pace as a department manager during 2010-2014. By using his influential position, he demanded money from contractors as kickbacks.
His responsibility at Pace was to oversee the IT implementation in the agency's business units. While dealing with outside vendors for on-site or remote IT support, he used his influence to solicit bribes.
Sachdeva was arrested in April 2015 and was charged with one count of accepting bribes. It was also alleged in the complaint that he used a company, co-owned by his wife, to conceal this money. However, his wife was not charged for any offense. Sachdeva himself was sentenced to prison for one year and one day on Nov.30.
Terming Sachdeva's actions crimes of "choice and opportunity," Assistant U.S. Attorney Matthew Madden said in court that the accused had been receiving kickbacks as a "pattern of conduct," reported Chicago Tribune.
"He is working at a government transportation agency and his lining his own pockets with money,'' added Madden, according to the report.
Assistant U.S. attorneys Matthew Madden and Erika Csicsila argued in the sentencing memorandum, "Public corruption is a significant problem in this district and the defendant's corrupt behavior is the type that erodes the public's confidence in public agencies."
It was also said that "the defendant repeatedly used his position at a transportation agency to line his own pockets," reported NBC Chicago.
While sentencing, U.S. Magistrate Judge Sara L. Ellis took the fact into account that Sachdeva doesn't have any criminal record and he has taken responsibility for his wrongdoings.
However, she was quoted by Chicago Tribune as saying, "But the bottom line is that Mr. Sachdeva made these decisions. Nobody had a gun to his head and nobody forced him to do this.''