Business
These Indian-origin Businessmen are Among the Richest Africans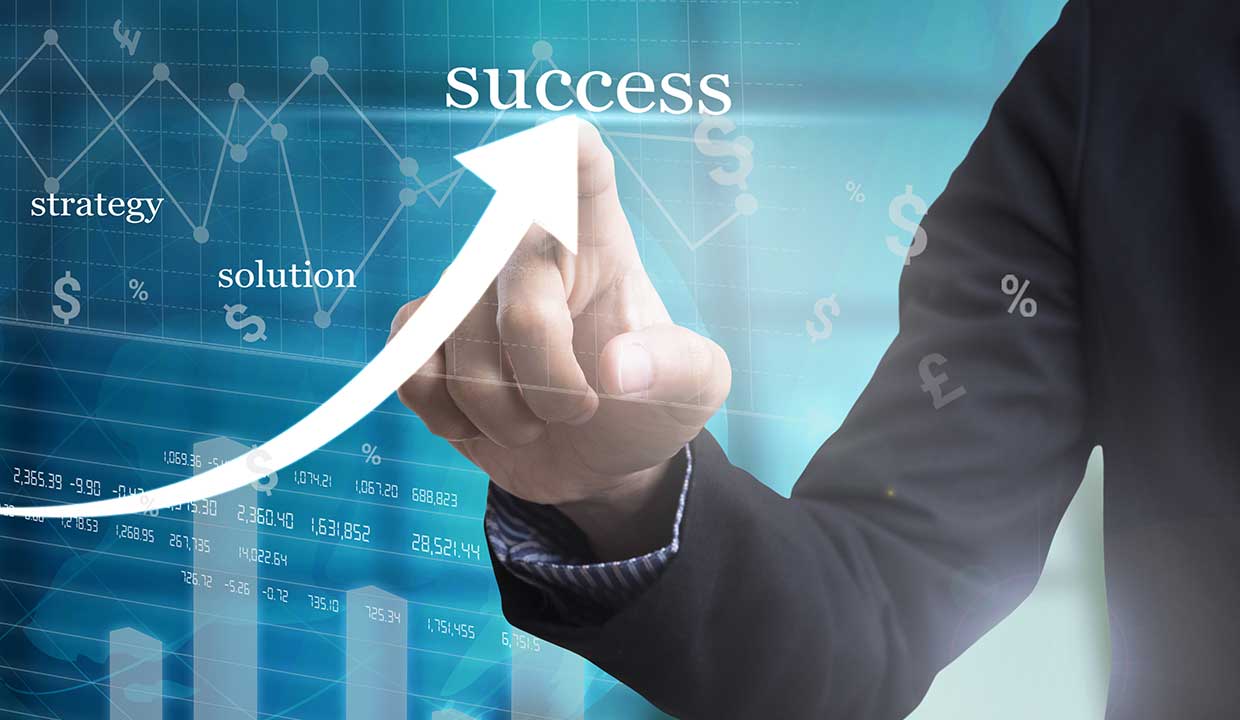 Businessmen like Sudhir Ruparelia and Manu Chandaria play important roles in the African nation's society.
By
The Gupta-family owned firm Oakbay Investments is selling its media assets to Lodidox Management for R 450 million ($34 million), the company announced on August 21. The deal will result in sale of Oakbay's shares in Infinity Media, which runs the TV channel ANN7, sold for R300 million, and its shares in TNA Media, the publisher of The New Age newspaper, for R150 million.
Lodidox is owned by Mzwanele Manyi, a former spokesman for South Africa's  President Jacob Zuma and an ally of the Guptas. Gupta family's closeness to President Zuma and the accusations of alleged fraudulent deals have crossed headlines for last of couple of years. Nevertheless, Atul Gupta became the 7th wealthiest person in South Africa with an estimated net worth of over $773 million, according to JSE-listed holdings in 2016. While the Guptas continue to play game-changers in the South African business and political arenas, they are only one of the several businessmen of Indian origin who have struck it rich in the African continent.
Here are a few Africa-based multi-millionaires from India, in no particular order, who continue to make news for their business ventures, personal ambitions or lavish lifestyles: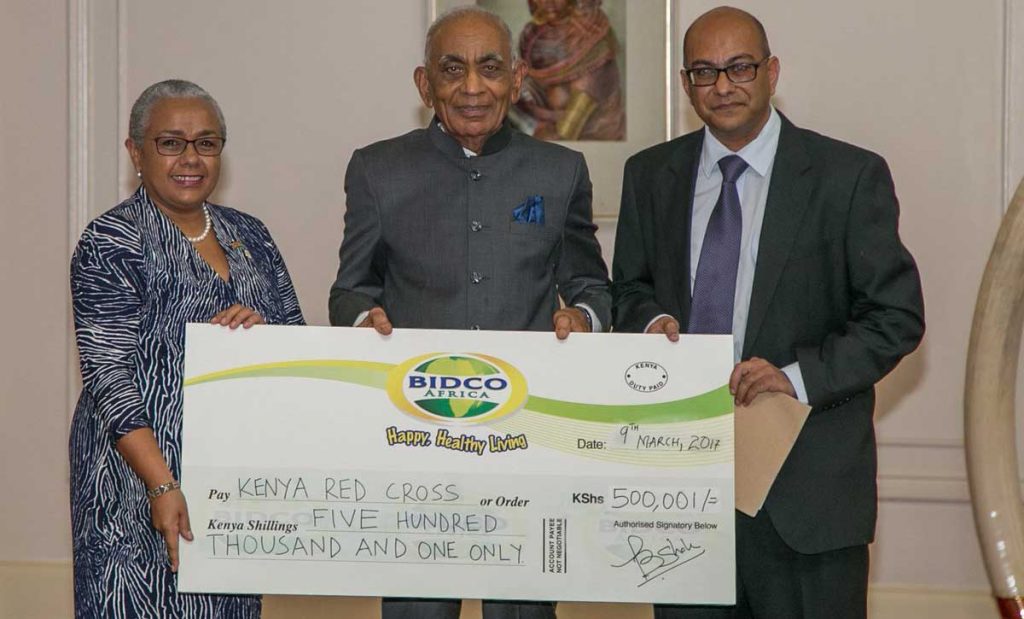 Bhimji Depar Shah (centre) and Dipak Rameshchandra Shah giving donation to Kenya's First Lady Margaret Gakuo Kenyatta
Photo Credit: Twitter/ KEPSA Kenya
1.   Bhimji Depar Shah
The India-born Kenyan industrialist is the founder chairman of Bidco Group of Companies. With an estimated net worth of $700 million in 2014, the 85-year-old businessman was placed in Forbes' list of Africa's richest people. The company, which manufactures soaps, detergents, and baking powder, has an annual gross revenue of more than $500 million. Shah's son Vimal Shah, who served as the company's chief executive officer until April this year, was also once placed on the Forbes' list of the 50 richest people in Africa.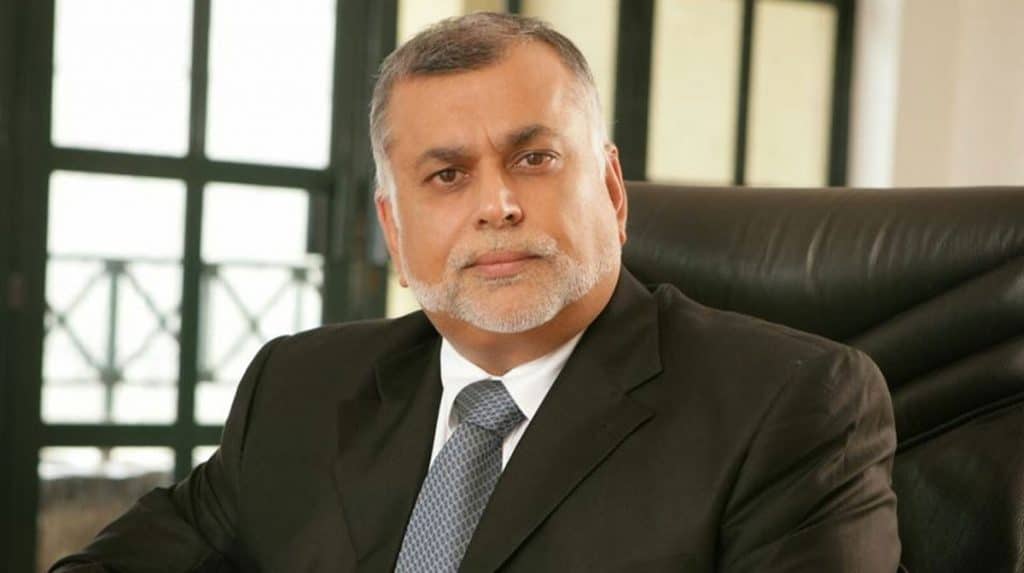 Photo Credit: Wikimedia Commons
2.  Sudhir Ruparelia
Sudhir Ruparelia, founder of the Ruparelia Group, belongs to a family with roots in Gujarat that has been living in Uganda for four generations. Ruparelia's family moved to the United Kingdom in 1972 when then then Ugandan dictator Idi Amin expelled Asians from the country. He returned in 1985 and founded the company, which owns several hotels and resorts, and over 200 commercial properties. He acquired Victoria University in Kampala in 2013. In October 2016, the Bank of Uganda, which regulates all banks in Uganda, took over the management of Crane Bank, the largest subsidiary of the Ruparelia Group, due to its under-capitalisation.
The 59-year-old businessman, who was once ranked by Forbes as Uganda's first billionaire, has been embroiled in several controversies for the last couple of years. His net worth was said to be approximately $900 million in 2016.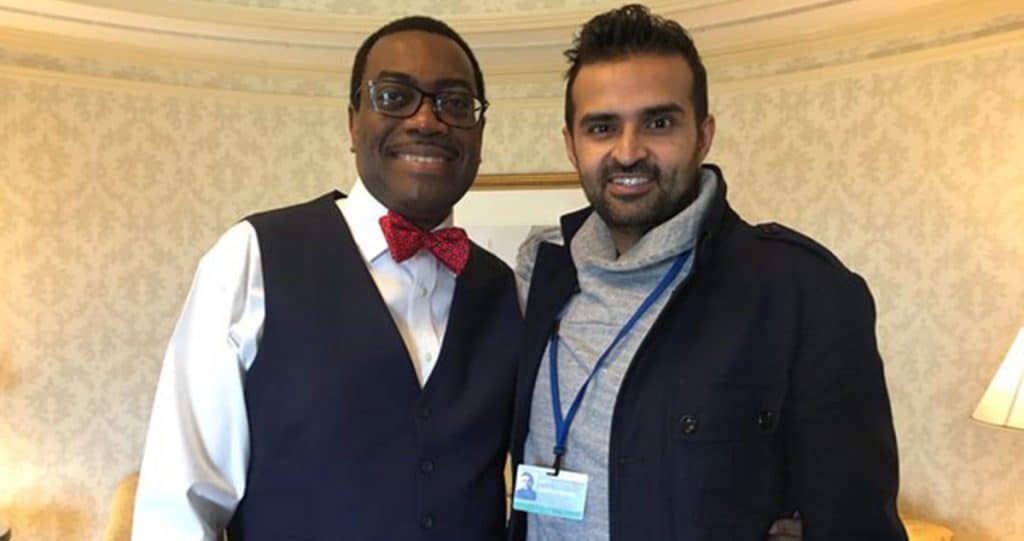 Ashish Thakkar (right) with African Development Bank president Akinwumi A. Adesina
Photo Credit Twitter / Ashish Thakkar
3. Ashish Thakkar
Touted often as 'Africa's youngest billionaire', Thakkar was recently in the news more for his personal affairs than his vast pan-African business empire, the Mara Group that has interests in manufacturing, real estate, agriculture and IT services. The 36-year-old entrepreneur, who formed the company at the age of 15, lost a ruling in court in his divorce case in February this year over the ownership of family assets. The judge maintained that he holds 100 per cent of Mara Group and not his mother or sister, as the family sought to prove.
During the case, Thakkar had said his assets are worth $553,000 while his wife, Meera, said he had far more. His net worth was said to be about $450 million, according to the Bloomberg Billionaires Index.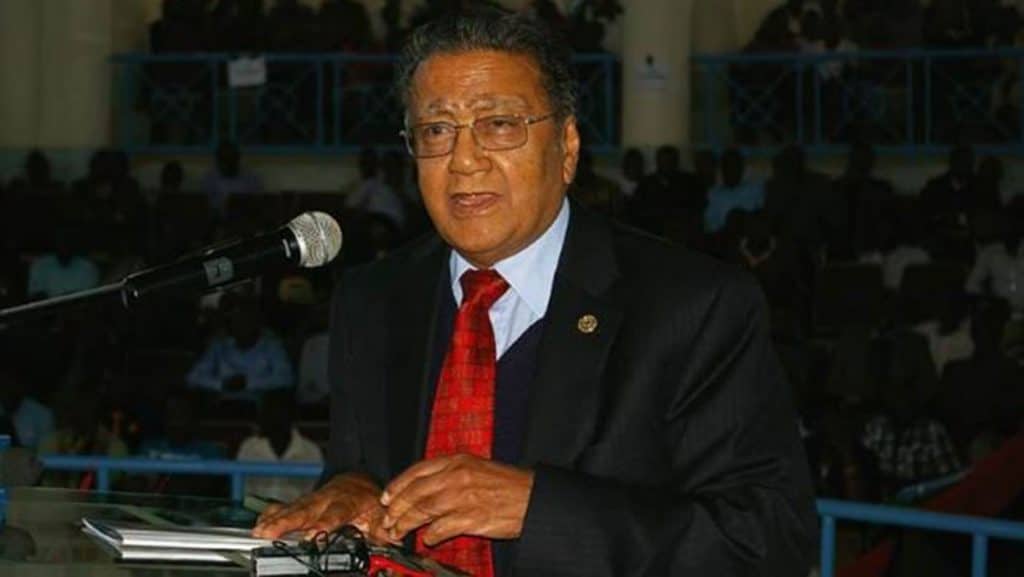 Photo Credit Credit: Twitter/ LACAfrica
4. Manu Chandaria
One of the leading businessmen of East Africa, the 88-year-old chairman and CEO of Comcraft Group of Companies is also known for his philanthropic activities. The $2 billion company produces steel, plastics and aluminium products, and has manufacturing facilities in 45 countries.
Chandaria received the Order of the British Empire (OBE) from Queen Elizabeth II in 2003. He was also awarded the Elder of the Burning Spear, one of the highest civilian honours in Kenya, the same year. He was also given the Forbes Africa Lifetime Achievement Award in 2013. The magazine often considered him for its annual ranking of Africa's richest people, but said once that it was always difficult to figure out his net worth. "While sources at Comcraft confirm he owns the largest stake in the group, the exact size of the stake is not known and the man himself has been notoriously evasive about his personal fortune," it reported. It added, citing sources at ComCraft Group, that Chandaria has given away more than $100 million to causes in children's health and education.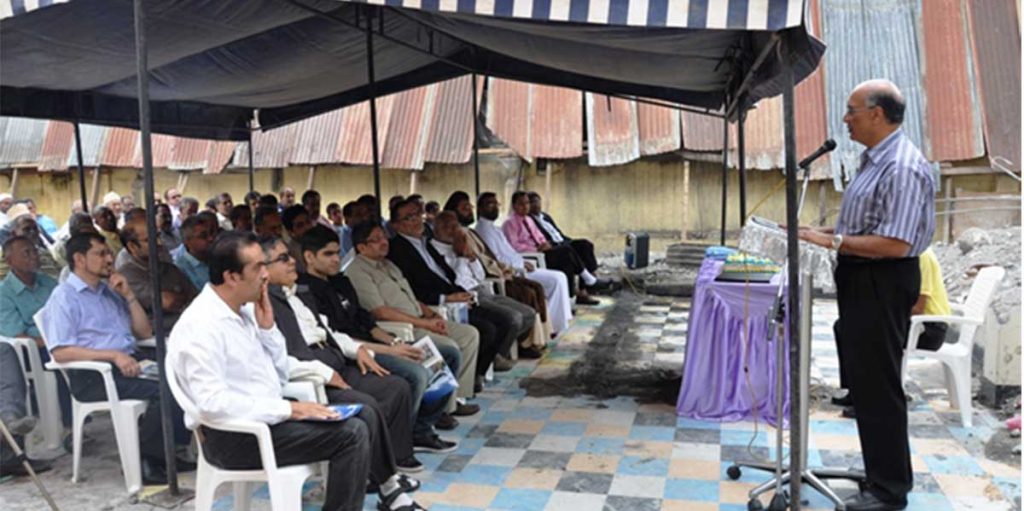 Alhaj Naushad Merali at an event
Photo Credit Credit: Credit: Africa Federation website
5.  Naushad Merali
The founder of Kenyan mobile service provider Kencell, Merali is a leading industrialist in the country. He is the executive chairman of Sameer Group, a conglomerate of 15 firms involved in several businesses, including agriculture, manufacturing, technology, construction, transport and finance. Merali also owned shares of Bharti Airtel's wireless phone operations in Kenya, but sold them in 2014. He was said to have an estimated net worth of $550 million in 2014.