Crime
Indian Origin Brothers Charged in the U.S. for Deceiving Investors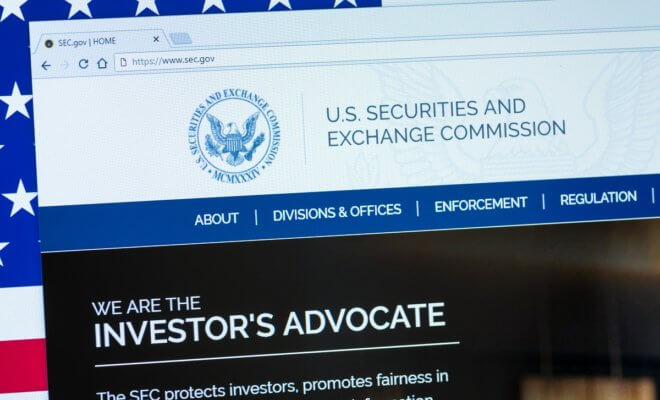 The SEC alleges that the Tandon brothers inflated price targets for the companies for which they published research reports and made other false statements, repeatedly violating both the anti-fraud and anti-touting provisions of the federal securities laws.
The Securities and Exchange Commission (SEC) has charged two Indian-origin brothers for defrauding investors and prospective investors by purporting to provide unbiased research reports on certain publicly-traded small and microcap companies.
The SEC said that Ajay Tandon, 41, and Amit Tandon, 47, of New York, with and through their stock research firm SeeThruEquity defrauded investors by telling them that their reports were ''unbiased'' and "not paid for," while in reality, they received thousands of dollars from issuers as a condition to providing each report.
The Tandon brothers are the co-founder of SeeThruEquity. While Ajay has experience in the securities industry, Amit is the Director of Research at SeeThru as well as an attorney and a member of the New York Bar, PTI reported.
According to the SEC's complaint, SeeThruEquity and the Tandon brothers disguised the payments by inviting companies to make a "presentation" at an investor conference in order to receive a research report for free, the news agency reported citing SEC complaint.
The SEC also said that the brothers told investors that the price targets included in them were objectively determined, that they did not own the stocks being covered, and that they took precautions to maintain STE's objectivity.
SEC said in its complaint that both SeeThruEquity and the Tandon brothers allegedly collected several thousand dollars in conference presentation fees per company, and the issuers regularly had input into the substance of the supposedly unbiased research reports, even including the price targets at times, the news agency reported.
According to SEC's allegations, both Ajay and Amit periodically instructed SeeThruEquity analysts to increase the price targets generated by the SeeThruEquity model. On the instruction of the Tandon brothers, SeeThruEquity analysts increased the price targets above the targets generated by the SeeThruEquity model.
SEC alleged that the Tandon brothers also engaged in Scalping. Scalping means making a stock recommendation and then contemporaneously trading against that recommendation without adequate disclosure of that trading.
"There is a clear line between paid advertising and unbiased research coverage, and we allege that SeeThru and its co-founders crossed it to deceive investors and make money," Director of the SEC's Atlanta Regional Office Richard Best said. "According to our complaint, Ajay Tandon even scalped multiple issuers, further revealing the biased nature of SeeThru's research reports."