Crime
Indian Man Sentenced To 3.5 Years Jail for Absconding with Employer's Money in Singapore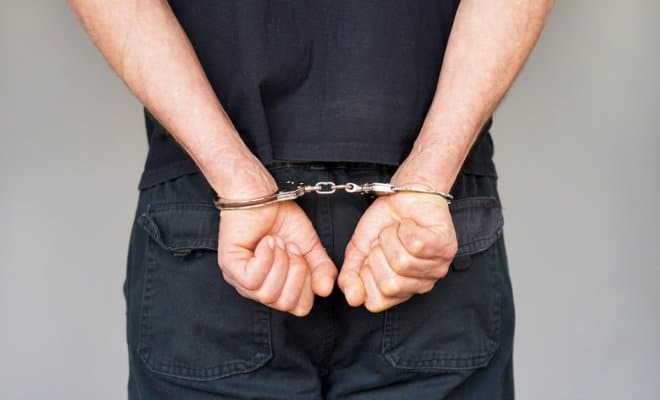 He was detained with S$460,000 at the border of Kedah trying to go to Thailand from Malaysia
An Indian national has been jailed for fleeing with his employer's money in Singapore. The man, who was working as a business development manager was arrested from Malaysia in March when he tried to flee to Thailand.
Bahurudeen Kuthpudeen, 44, was sentenced in Singapore court after he pleaded guilty to one count each of criminal breach of trust and removing from Singapore the benefits of his criminal conduct, The Straits Times reported.
According to the report, Kuthpudeen's employer AM Mohamed Farook, who operates the Mohamed Thahir Exchange in Collyer Quay, signed three cheques for a total amount of SGD469,900 at around 3 pm on Mar 27. The cheques were signed to be encashed for buying foreign currencies, it added.
The cheques were passed to Babu who gave it to Kuthpudeen for encashing. Kuthpudeen reportedly encashed the cheques at an RHB Bank branch at the nearby Cecil Street.
Deputy Public Prosecutor (DPP) Melissa Ng said, "Instead of returning to the company, the accused left Singapore via the Woodlands Checkpoint bus hall at 4.46 pm for Malaysia", the publication quoted her as saying. In the meantime, his co-workers tried to find him but after failing to contact him, they contacted Farook who called the Indian man and heard ringtone which can be heard in overseas phone calls.
Mohamed filed a police report and the absconding man was detained one day later from the border of Kedah when he was trying to escape to Thailand, leaving Malaysia on Mar 28.
At the time of his arrest, an amount of $24,000 was also recovered, the report said. He was sent back to Singapore on Mar 29 and was convicted later by a Singapore court.
Later, Lawyer Siraj Shaik Aziz, who was assigned to the case under the Criminal Legal Aid Scheme, informed that S$458,652 of the misappropriated amount had also been recovered. He also stated the Indian man is the only bread-winner of the family of his wife and differently able daughter staying back in India.
The lawyer had also emphasized the man's financial plight as a reason for his deed for which he is "genuinely remorseful," the report added. "It was financial difficulties brought on by the need to service a loan for his daughter's hand operation that prompted the commission of the offences in a momentary lapse of judgment", he was quoted as saying by Strait Times.