Immigration
Indian American Politicians Raise $26 Million for Midterm Elections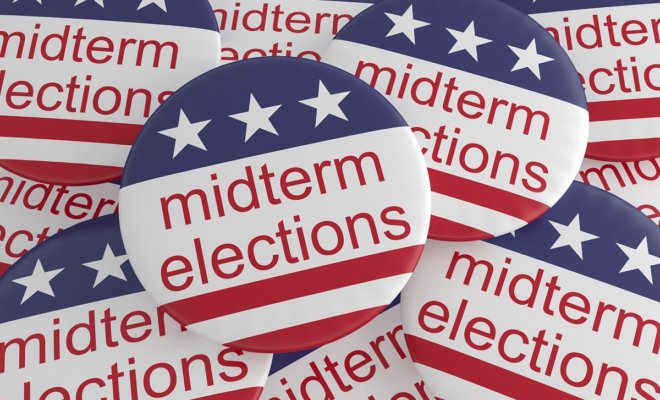 Six Indian-origin politicians have outgained their opponents by raising more money for their campaigns.
Twelve Indian American politicians have raised close to $26 million for the midterm elections and half of them have outgained their opponents. Politicians who have outraised their opponents include Raja Krishnamoorthi, Ro Khanna, Pramila Jayapal, Ami Bera, Hiral Tipirneni, and Aftab Pureva.
2018 midterm elections in the United States will be held on Nov. 6, in the middle of President Trump's first term. All 435 seats in the House of Representatives and 35 of the 100 seats in the Senate will be contested. In addition, 39 state and territorial governorships as well as numerous other state and local elections will also be contested.
In the middle of all these are 12 Indian origin politicians who are raising money to contest the upcoming elections.
The fundraising is seen as a positive sign as it reflects the politician's popularity and the person who raises more is more likely to win, PTI said citing a general political experts' opinion.
Of the six Indian-origin contestants that have raised more money than their opponents, Raja Krishnamoorthi tops the list. According to the Federal Election Commission (FEC), the candidate from the Eighth Congressional District of Illinois, has raised $5,032,475.31 till Sept 30, whereas his opponent Jitender Diganvker has raised $35,817, the lowest among all the 12 contestants that are running for Congress this year.
The number of Indian American in U.S. House of Representatives will increase from 4 to 6 if the Indian-origin contestants win, the news agency said.
Another Indian-origin politician Shiv Ayyadurai, who is running for Senate seat in Massachusetts against Democratic Senator Elizabeth Warren, has managed to raise more than $5 million but his chances of winning are slim as his opponent has raised almost $20 million.
Hiral Tipirneni, an Indian American physician has raised around $3.76 million while her opponent has raised only $1.8 million so far, figures from FEC show.
Aftab Pureval, who is looking to enter the House of Representatives from Ohio, has raised $3.1 million whereas his opponent Steve Chabot has raised $1 million, although these figures are only till June 30.
Pureval is the only Indian-American candidate who has been endorsed by former President Barack Obama, PTI said.
Dr. Ami Bera of California has raised $2.69 million as opposed to his Republican counterpart Andrew Grant who has raised $373,000 so far. Bera has won the congressional seat three times prior to this.
Ro Khanna, who is representing Silicon Valley, has successfully raised $2.62 million.
Pramila Jayapal, the first Indian American woman to be elected to the House of Representatives has raised $1.66 million, the FEC said in its report. Her opponent Craig Keller has raised about $3,000.
Democratic politician and former diplomat Sri Preston Kulkarni, who is standing opposite Republican candidate Peter H Olson, has raised $1.02 million. Whereas Olson has managed to go past $1.38 million.
Anita Malik, the third Indian-American woman in the race for mid-term election, is contesting from the Sixth Congressional District of Arizona and has raised $128,826 million while her Republican rival David Schweikert has shown promise by raising $1.4 million.
Till Aug. 8, Sanjay Patel, the Democrat campaigning from the District of Florida had raised $231,381 whereas his Republican rival Bill Posey had collected $782,469, FEC's record show.
Harry Arora, an Indian American Republican candidate from Connecticut has so far raised $729,405 while his Democratic opponent Jim Himes has managed to raise $1.57 million.