Expats
Indian Air Force Rescues American Woman Stuck for 20 Days in Leh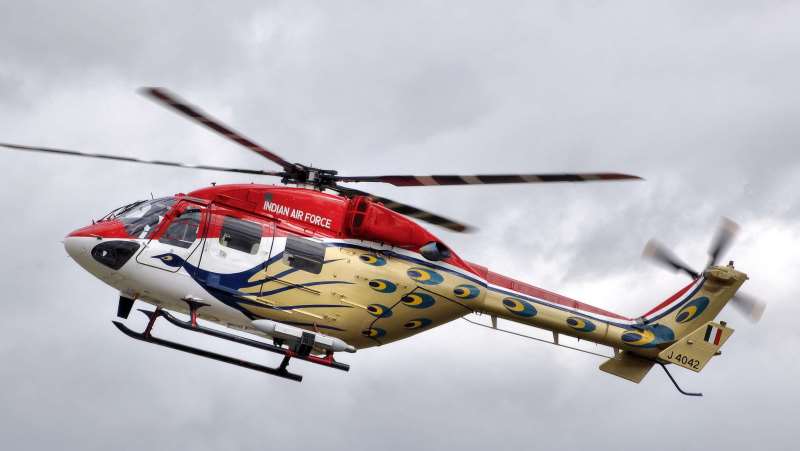 Margaret Allen Stone got injured while trekking in Zhingchan area, about 75 km away from Leh.
By
The Indian Air Force rescued Margaret Allen Stone, an American woman who was stuck for nearly 20 days at Leh in Jammu and Kashmir. The Ministry of Defence was asked by the US Embassy for help in locating Stone.
Stone was found in a critical condition when she was located by the IAF personnel on Sept. 26.
"Her condition had deteriorated during this prolonged period of lack of care. She was in a critical condition. The US Government informed IAF of the situation in the afternoon hours on September 26," Wing Commander Anupam Banerjee, Public Relations Officer of the IAF, told the media, adding that the IAF responded to the situation with requisite alacrity.
"Exact location of Stone was ascertained with the help of civil administration and by evening two IAF helicopters were able to locate Stone in the valley. Stone was brought to the safety of Leh hospital for medical care by sunset on September 26," Banerjee added.
Stone started her trekking trip in Ladakh's Zhingchan area, which is about 75 km away from Leh, on Sept. 6. She injured herself while on the trek and was stranded without any assistance.
#IAF informed of #USCitizen Ms. Stone in Zhingchan, Ladakh in critical condition. She was Rescued & Taken to Safety.https://t.co/4xyWIKOx1I pic.twitter.com/wyWyhlmFrn

— Indian Air Force (@IAF_MCC) September 27, 2017