Expats
Subscribing India: One Box at a Time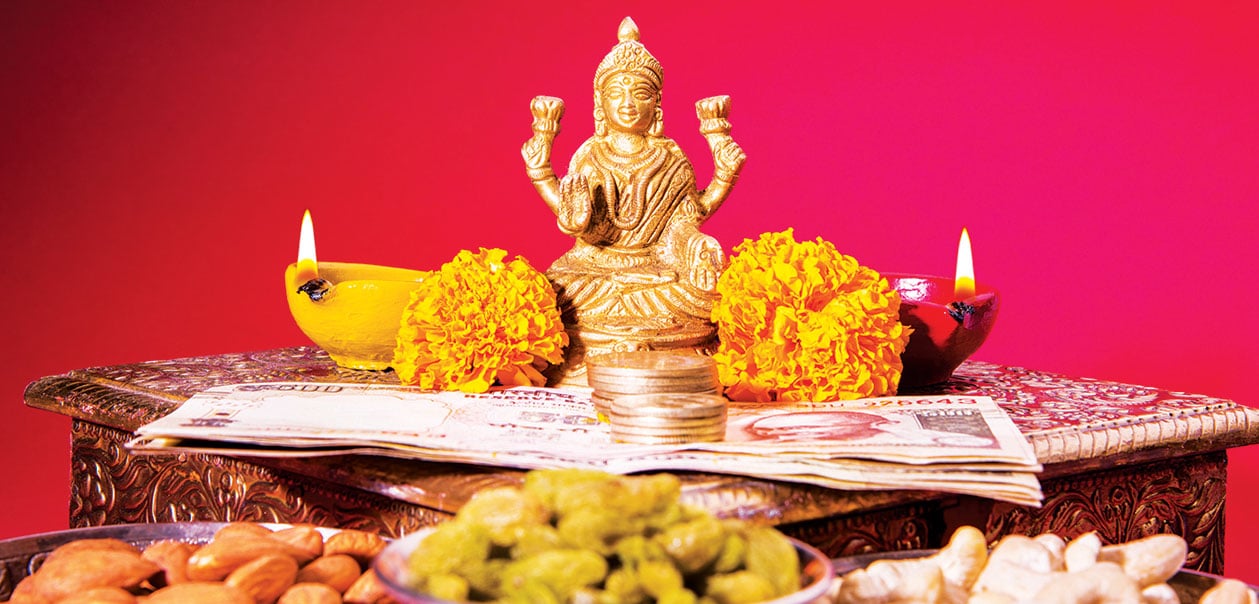 India-inspired subscription boxes are entering the overflowing subscription model industry.
If you are living in America (or pretty much, anywhere in the world) the convenience of ordering a specially curated box containing anything from a ready-to-eat meal to a pair of socks is as easy as a click on your smartphone. The online trend, pioneered in 2010 by, among others, New York based Birchbox, which sends out samples of skin care products, resulted in a marketing blitzkrieg of sorts.
Today several start-ups, as well as established retailers, have joined the bandwagon, sending everything from a PMS package and gold dirt to adult toys, all beautifully wrapped for you to your doorsteps. With thousands of subscription box options available now and millions of dollars in venture capital invested in the industry, analysts are warning that we may be reaching a fatigue point and the box bubble may bust soon. Meanwhile, however, imaginative entrepreneurs are discovering new novelties to engage newer audiences.
India-inspired boxes are entering the overflowing subscription model industry. While some boxes target Indian American expats missing the scent of their soil, others are aimed at Americans and other nationalities interested in exploring the cultural nuances of India.
Most of these services are driven by the feel-good psychology of receiving something tailor-made for you every month along with the thrill that comes from discovering a surprise.
A study conducted by Hitwise, a Connexity division that gauges consumer online behavior, reported a 3,000 percent increase in visits to subscription box sites in the past three years, with visits peaking at 21.4 million in January 2016. By contrast, visits to the top 500 online retail sites went up by 168 percent over the same period.
Chicago based Anjali Kumar Bharadwa, who started Sanskriti Box (sanskritibox.com), a subscription based service that delivers culturally relevant crafts and books from South Asia for kids growing up in America, is very clear that her box caters to the Indian diaspora: "I felt the need of a culturally recurrent theme is important for kids growing up in foreign lands from my own experiences."
She adds: "I grew up in Chicago suburbs during the late 1970s and 1980s and as kids we were not exposed to a lot of Indian culture, as not only were my parents trying to fit in into the American system, but also because having grown up in India they did not realize that they need to re-introduce a lot of Indian cultural things to their kids who were growing up away from their land."
The contents of the box each month are conceptualized around important events and festivals, while also adding a heady dose of nostalgia. Bharadwa says: "Besides books from mythology, educating the kids on our Indian heroes, we also include a treat which brings back memories of our parents' own childhood. Like, say, one month it may have elaichi biscuits, something that's very popular in India, but isn't a common cookie ingredient in America, or a flash card depicting Indian folk tales our parents may have grown up listening to."
Boxes with geographical appeal are on the upswing. A box called "All things Iceland," which ships to Europe and America, brings 5-6 local food items from Iceland every month. Likewise, Japanese snack and candy boxes, as well as Korean beauty boxes are also available.
The startups offering India inspired box are tapping into a growing curiosity about Indian food and culture. Namita Mehra, founder of the Indian Spicebox (indian-spicebox.com), which ships through Amazon in the United States and across the world, offers an Indian cookbook authored by her along with nine Indian organic spices ensconced in a flavor wooden kit.
Mehra, who came to the United States to study, says her experiences prompted her to launch the kit: "As a student from India in America I struggled to find quality Indian ingredients and was also aghast at the misconception of Indian food amongst other communities. It was labeled as heavy, greasy and unhealthy, when it is exactly the opposite of all of these. I understood this was partly because of the poor representation of Indian food across America."
The idea of a gourmet quality spice box was born while she was working with a corporate house in New York: "At an employee talent show, I took the masala dabba from my kitchen to showcase that Indian cooking was my talent. I explained the flavor profile and medicinal benefits of each of the spices used in our everyday cooking and people were blown away. Next I know, I got requests from my American colleagues to help them make a masala gift box for Christmas. I took them to Kalustystan's (an Indian grocery store in Manhattan) to buy spices and to Barnes & Noble and picked up Madhur Jaffrey's recipe books to create a hamper. That's where the seed of the idea was born."
Mehra, who is now based in Singapore, started the service a year ago and claims the response amongst Americans has been great. Though the kit is not available in a subscription model, Mehra says, it is readily snapped up by Americans during the gifting season as a novelty. The organic spices and a simple to follow recipe book make it work not just for Indians, but for anyone interested in Indian cooking, she says.
INDIA EXOTICA
Indian boxes also have an exotic appeal because of the Western interest in Yoga and Ayurveda. Ashi Box (ashibox.com), a monthly subscription service that promotes a yogic experience, supplies a box of India inspired goodies ranging from a small box of ghee to Bhagwad Gita. Heather Murphy, who was born and raised in Colorado, but now spends a lot of time in India, says:
"I started Ashi Box with an Indian partner, because I was so moved by my time in India. After years of yoga studies in the U.S. I completed a teacher-training program here, and quickly realized teaching asana in a class was not my gift, but I still had something important to share. As I continued to see more Ganesha T-shirts and hear Om Namah Shivaya chanted, I felt like there is a yearning for understanding the whole system of yoga on a deeper level.
"I am very humble in my pursuit realizing that I am an outsider, and that I don't know or understand it all, which is why I wanted to have an Indian partner helping me on this journey."
Indian Tadka
Saffron Fix (saffronfix.com) is a New York based food subscription box, started by two friends, Madhuri Sharma and Ankita Sharma, along the lines of Blue Apron, but with an Indian tadka. Both of them quit high profile jobs in Manhattan to launch the start up. Madhuri Sharma, an alum of New York's Institute of Culinary Education, says:
"The meal kit industry took off about five years ago and we realized that there is a gap in the market when it comes to gourmet Indian meal kits. And even though I didn't initially aim to start with anything Indian, but during my years in culinary school, I realized that there is gross misunderstanding of Indian food. As an only Indian in my class, I was amused to see whatever Indian recipes we had in out books were dated and not reflective of the vast variety of combinations Indian food can offer."
Saffron Fix, which launched in 2014, gives subscribers the option of two or three recipe kits once or twice a month. The kit, which starts at $11 per meal, comes with ingredients and recipes for such dishes as Chicken Chettinad or Paneer Kadai and naan. Sharma  says more than half their customers are non-Indian.
THE PRICE POINTS
The Indian inspired boxes don't come cheap, which may be limiting their mass adoption. Anjali Bharadwa of Sankriti Box, which offers monthly subscriptions starting at $40, says: "Our is a niche category of educational box. We never set out to promise that we will give more than the price you pay, but we guarantee an enriching experience. I now have a professional teacher who curates the contents and also one has to keep in mind the efforts that go into scouring the markets for say a book that significantly teaches your kid the importance of their culture."
The costs reflect the benefits of curation and convenience, says Murphy of Ashi Box, which charges $42 monthly: "The box aims to accomplish bringing the knowledge along with thoughtfully curated items to students that are digging for more. Some of the boxes we've done have featured Indian holidays, like Holi and Diwali; gods and goddesses, like Ganesh, Shiva, Hanuman and Durga; and others like meditation, Ayurveda, and chakras." The Ashi website includes detailed descriptions of the history behind Hindu festivals, such as Dusshera and Navratri, along with related content for festive boxes.
Namita Mehra, of Indian Spice box, whose boxes cost $70, says: "It's the aesthete and the quality behind the product that matters. These boxes are an experience and also serve as excellent gifts. The value denotes the appreciation of certain art and that's what may set us apart."
Indian Spice Box has tied up with Food for Life Vrindavan to feed ten impoverished children in India a nutritious hot meal for every box thy sell. Mehra says, "We ensure that not only for us, but even for the consumer the box delivers more than just ingredients."