Business
Gupta Family Aide Ashu Chawla Wants SA Parliament to Pay for His Flight from India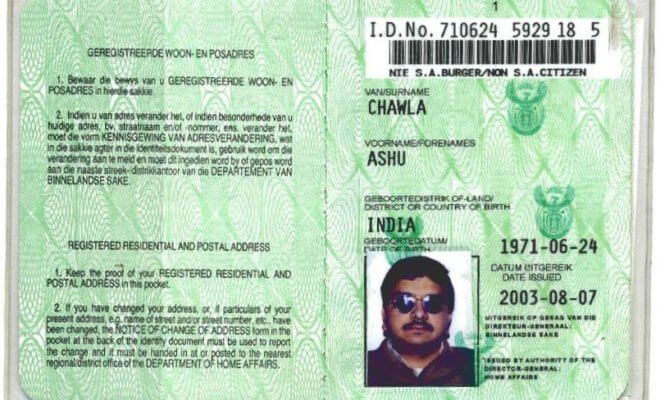 Ashu Chawla, who is wanted by the South African Parliament for inquiry into naturalization of Gupta family wants the parliament to pay for his business class air ticket from India.
Ashu Chawla, the man at the center of controversy surrounding naturalization of the controversial Gupta family, wants the South African government to pay for a business class air ticket for him from New Delhi.
According to a report in South African news portal News 24, Chawla told the parliament through his lawyer that he was willing to attend the inquiry provided the government paid for his flight back to South Africa.
Just before the hearing on naturalization of Gupta family began last month, Ashu Chawla fled to India and is believed to be in New Delhi. According to the publication, Hlomane Chauke, chairperson of Parliament's home affairs portfolio committee said Chawla's lawyer indicated that he was in India looking after his ailing mother and was unable to travel to South Africa without the Parliament's help. However, he would be back in South Africa at the end of November.
"His lawyers put in a demand that we must fly Chawla with a business class ticket from India," said Chauke. A return business class ticket between South Africa and New Delhi would cost about 177 000 Rands, the publication said.
Although Chawla has been in South Africa for 17 years, he wants the inquiry committee to use a Hindi interpreter when he appears before the parliament. "Chawla is a South African, by the way," Chauke said. "He's been in the country for 17 years."
Chawla, who was born in India, has been a South African citizen for 17 years. He is alleged to be the mastermind who arranged South African citizenship for the Guptas. He is believed to have fled the country last month after he was summoned to testify on the issue involving the controversial family, accused of state capture in South Africa.
Chawla came under direct fire during an investigation overseen by the Portfolio Committee on Home Affairs, concerning the Guptas' naturalization as South African citizens, according to a report in the South African. Last month, officials tried to track him down and could not get him, according to reports.
According to reports, it is alleged that Chawla had signed the application to Home Affairs Minister Malusi Gigaba for the naturalization of the Gupta family. "In the naturalization request for Angoori Gupta, Kamal Singhala and Surya Singhala, Chawla wrote in English that the family's interests had always been focused on upliftment and social investment," the publication wrote.
He had allegedly submitted a letter informing about the family's 1 million Rand investment in sporting equipment for 75 schools.
"Another ongoing project which we are very proud of is our school feeding scheme whereby we support different schools in the suburbs, where we operate by providing stationary (sic) kits, school uniforms and a takeaway lunch for every pupil at the school!," Chawla had allegedly written. "Many of the kids have told us that these meals are the first time they ever had something like KFC!"
Chauke also said the committee would also determine if the copy of Chawla's ID card, in which he appears with sunglasses, is valid.