Bollywood
Goodbye, Mr Gambler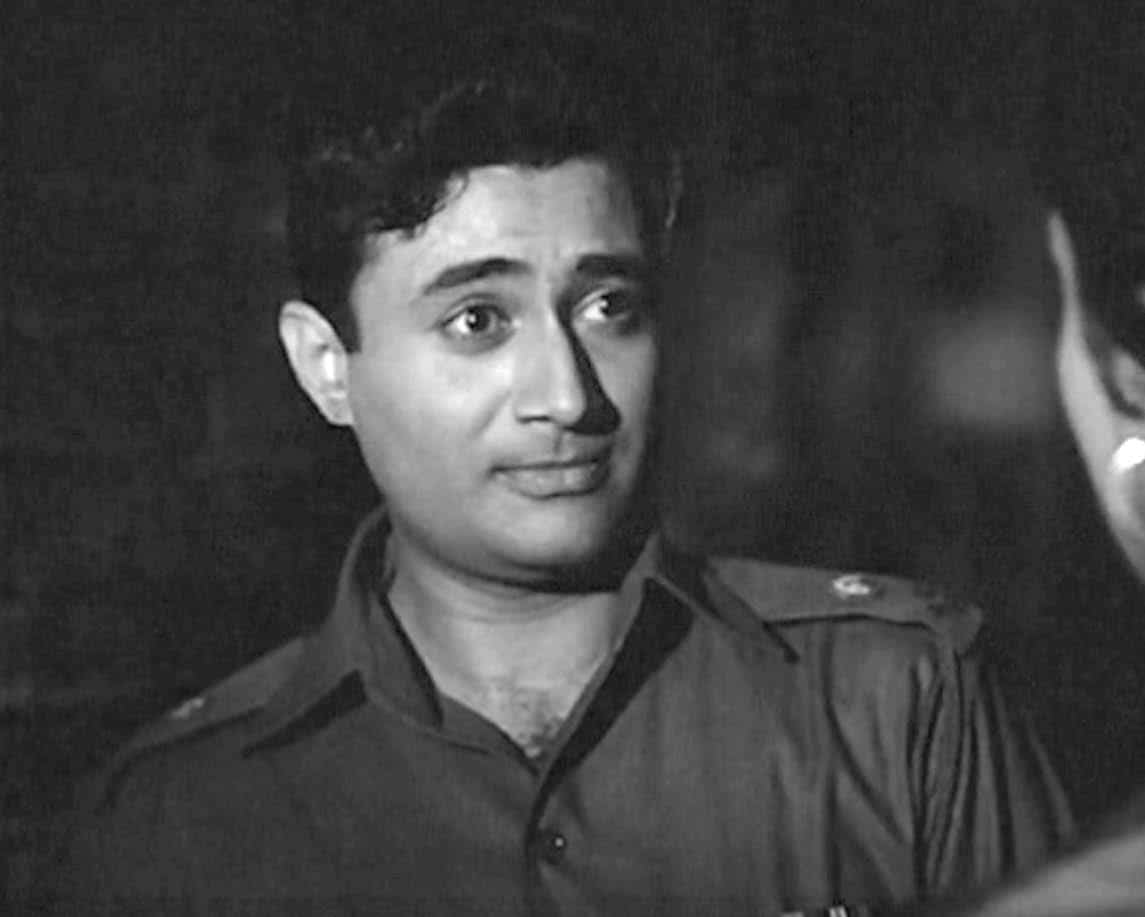 Whether the decision to cremate his mortal remains in faraway London where he died of a cardiac arrest last month was Dev Anand's own, conveyed to his family before he breathed his last; or whether it was taken later by the 88-year-old actor-filmmaker's son — is now a moot point. But the choice, prompted doubtless by a mix of pragmatism and commonsense, was entirely in keeping with Dev Anand's unsentimental approach to matters concerning his personal domain.
Years ago, at the height of his reign as Bollywood's Numero Uno chocolate hero, the young Dev Anand was the toast of tinsel town, given to a lifestyle steeped in the cocktail party circuit. He loved guzzling beer and colas. He never left home without his pack of cigarettes: his energetic puffing in the 1961 superhit film Hum Dono — while simultaneously mouthing Sahir Ludhianvi's memorable lyric Main zindagi ka saath nibhaata chala gaya, har fikr ko dhuen mein udaata chala gaya — was but a slice-of-life vignette. Its profound philosophical gravitas sat ever so lightly on the man's slim loose-limbed frame as he swaggered into the arms of Bombay's chattering classes.
Somewhere along the way, things came unraveled. He began suffering bouts of severe indigestion, which his doctors attributed to aerated beverages and alcohol. He promptly abandoned them — the drinks, not the doctors — forever. One morning he noticed the beginnings of a nicotine stain on his teeth. The cigarettes went straight into the bin, never to meet his lips again. And when he realized that the late nights were taking a toll on his youthful looks, Dev Anand stopped throwing and attending parties. Looking back, did he miss them? "Not at all," he'd shrug dismissively. "The same people, the same conversation, the same self-promotion…."
What was remarkable about all these life-bending abstentions was their cool — even cold — dispassion. No fuss, no media ruckus — just plain straightforward answers for curious fanzine reporters.
The matter-of-factness extended to other areas of his private life. Rebuffed by his sweetheart Suraiya's grandmother, a fanatic Muslim who abhorred the idea of her marrying a Hindu, Dev Anand slipped into a brief depression: he wept like a child on his older brother Chetan's shoulder. But, true to character, he bounced back to marry his Taxi Driver costar Kalpana Kartik. Significantly, the wedding "ceremony" lasted just a few minutes with the couple signing the marriage register on the sets during a break in the shooting of the film. "I don't like this tamasha of the groom riding in on a horse with a band-baaja — it's ridiculous," he reasoned.
Contrast this low-key approach, an almost sagacious and detached outlook on personal issues with the almost insane passion and frenzy with which Dev Anand pursued his cinematic dreams as a producer, and the lengths to which he went to ensure that in the two glorious decades between 1950 and 1970 his Navketan banner flowered like no other, helped hugely by the fertile creative minds in his team. Among them was the prodigiously talented Vijay Anand, his younger brother who wrote and/or directed the banner's best works.
Guide (1965) — Navketan's landmark film by far — illustrates Dev Anand's gambling instinct as a producer, an instinct that sometimes bordered on the sheer reckless but often hit bull's eye.
It all began with the American Nobel Laureate Pearl Buck's whim of producing a Hollywood film based on an Indian theme. Her search for an appropriately indigenous story and a native cast brought her to Dev Anand, who was counted among the more literate and sophisticated of the industry bigwigs. The first meeting over dinner at his Pali Hill house sparked Anand's interest in an international film venture, but yielded nothing concrete.
Months later, waiting at the Berlin airport to board a flight back to India and nosing around in the bookshop, Dev Anand chanced upon an English novel written by an author with an unmistakably Indian name — R.K. Narayan. Intrigued, he bought a copy, and settled in the lounge intending to browse through the novel till the final boarding call. Within a few pages, Guide had captivated Anand. On an impulse, he walked up to the flight counter, cancelled his return ticket to Bombay, and booked himself right away on the next available flight to the United States. He was convinced — and he would convince his co-producer Buck too — that this was the story they were looking for.
Directed by Tad Danielewski, an otherwise competent director who failed to comprehend the innate Indianness of the novel and thus missed the mark by a mile, the English language version of Guide was a bauble of empty exotica and an unmitigated disaster. The entire project, which included a Hindi version as well, stood all but shelved for all concerned — except for a lone man. On a wild and roundly denigrated hunch, Dev Anand decided that he would persist nonetheless with the making of a Hindi version. "People thought I'd gone crazy to attempt it after the English one had flopped," he recalled, decades later.
Truth to tell, the Hindi Guide had several downers weighing against it. Apart from the fact that the much-touted English version had bombed, the story itself centered on Rosie, a married Indian woman walking out on her husband to live out of wedlock with Raju, a rakish footloose and fast-talking tourist guide. Unthinkable in an India of those times! And even to date, a more outrageous act of brazen adultery has yet to be depicted in a mainstream Bollywood film. Add to this, a strange paradox: while the novel had earlier won a national literary award at the hands of Prime Minister Jawaharlal Nehru, the news of its rendition as a Hindi feature film created tremors in the governmental corridors of New Delhi.
The never-say-die Dev Anand did not buckle under the pressure. He took up the matter directly with Indira Gandhi who was by then the Information & Broadcasting Minister, and organized a special screening for her. When the lights came on, she reportedly turned to him and remarked: "But you speak so fast!" More to the point, she cleared the film.
But Guide's making had more than its share of hurdles. Steadfast in his confidence in Waheeda Rehman's ability to handle the complex role of Rosie, Anand had to confront a crucial question: Who would direct the film? Dev Anand's first choice — brother Chetan — not only rejected the offer, but even broke away from Navketan to open a new production house for his dream project, the war film Haqeeqat. Dev then thought of Raj Khosla, a Guru Dutt acolyte who had directed several Dev Anand starrers where the actor played angst-ridden characters, not dissimilar to that of Raju in the latter half of Guide. But Waheeda, never on the best of terms with Khosla, put her foot down.
Finally, Dev turned to his baby brother Goldie (Vijay) Anand. Goldie was preoccupied with his script of a crime thriller Jewel Thief, and was in no mood, in his own words, "for making a movie about a slut." The big brother then made him an offer he couldn't refuse: Navketan would produce Jewel Thief (whose script had initially failed to enthuse Dev) if Goldie directed Guide. As Dev Anand recalled, "Goldie threw Narayan's novel out the window — in a manner of speaking — and proceeded to make the heroine a suitably sympathetic character, while retaining the adultery bit."
Although Guide has no overtly erotic scenes, its very premise seemed to grate somewhat against Dev Anand's established public image. Born out of a host of popular mid-1950s movies such as Paying Guest, CID and Nau Do Gyarah, his screen persona thrived on light-hearted romance. The on-screen Dev was the quintessential city-slicker flirting occasionally with crime and its attendant danger. And on the side with a comely heroine whose dad expectedly was his office boss or who headed the crime syndicate where Dev would rise from underling to lynch-pin before demolishing the mobster's façade and exposing his nefarious doings. If he was a consummate Gambler (1971) in one scene, Dev also metamorphosed into the ultimate Prem Pujari (1970) in the very next — and never mind if he often appeared to be more interested in the woolly concept of romantic love than in the carnal pursuit of his screen heroine. In contrast, Raju's romance with the married Rosie in Guide was anything but light-hearted.
Raju's redemption in the film was an even more serious issue. It invoked spirituality — a tough challenge for any film — and an even redder flag was the complexity of depicting the cruel game Fate plays with Raju as the imposter godman gets trapped into fasting to appease the rain gods. Would Goldie's script — and Dev Anand's histrionic abilities — measure up to the challenge? And, even if they did, would the film endear itself to the notoriously fickle audiences?
Propelled by an uncanny sense of destiny, Dev Anand as producer lavished enormous sums of money to achieve top-of-the-line production values for his pet project. As the budget ballooned, industry pundits predicted that only a thunderously favourable viewership would let Guide break even. Earnings would later soar through the box-office roof, as it were — but not before some tense moments immediately after its release. The first few shows left the audience cold and confused. The makers had more or less accepted the flop verdict when, miraculously, the tide turned and people began flocking the theaters. It grew on them, and snowballed into a major countrywide hit — certainly, and by a long way, the biggest ever from the Navketan camp. That year the Bombay monsoon was delayed, and the city was thirsting for rain. And the day Guide — in which the hero fasts unto death for rain — was released, it poured over Bombay. Posters jauntily proclaimed: 'Guide Brought The Rains!' Looking back, Dev Anand marveled, "Sometimes, even the elements favor you!"
To his credit, Dev Anand never claimed he knew the precise ingredient that made Guide a runaway success. Aided by hindsight, pundits variously point to its melodious music, its leading lady photographed in stunningly evocative angles and gorgeous colors, its gripping story, the works. Dev Anand himself would say, "There is no mantra, no formula. Something intangible in a film sets off a certain vibration in the audience's collective mind. And all of a sudden, people are drawn to it."
Of Dev Anand's unerring instinct as a producer however, he could almost always be sure. Relying on anything else, he once asserted, is even more dangerous. Unfortunately, this magical prescient quality deserted him when he reached for the directorial reins. His films as director — the later ones in particular — were embarrassingly shoddy in technique, and ridiculously amateurish in content. Sadly, he had risen to the level of his incompetence.
Those who knew him off-screen never failed to be impressed by Dev Anand's boundless energy. I am no exception. When I interviewed this screen legend on the eve of his 80th birthday, the sprightly old man — black wig, red scarf and all — was busy in his office, furiously planning two films to be made in the United States (they never materialized), besides writing his memoirs (they did, as his autobiography Romancing With Life). Throughout the interview which lasted five hours, an animated Dev Anand was apt to spring up from his chair to emphasize a point as he unspooled his life and times. And I remember writing in the intro to the published interview: "Outside, Mumbai was depressingly grey and wet. But it was clear it would take much more than a mere monsoon to dampen the man's spirit."
It finally took nothing less than death to stop him.