Arts
Discordant Notes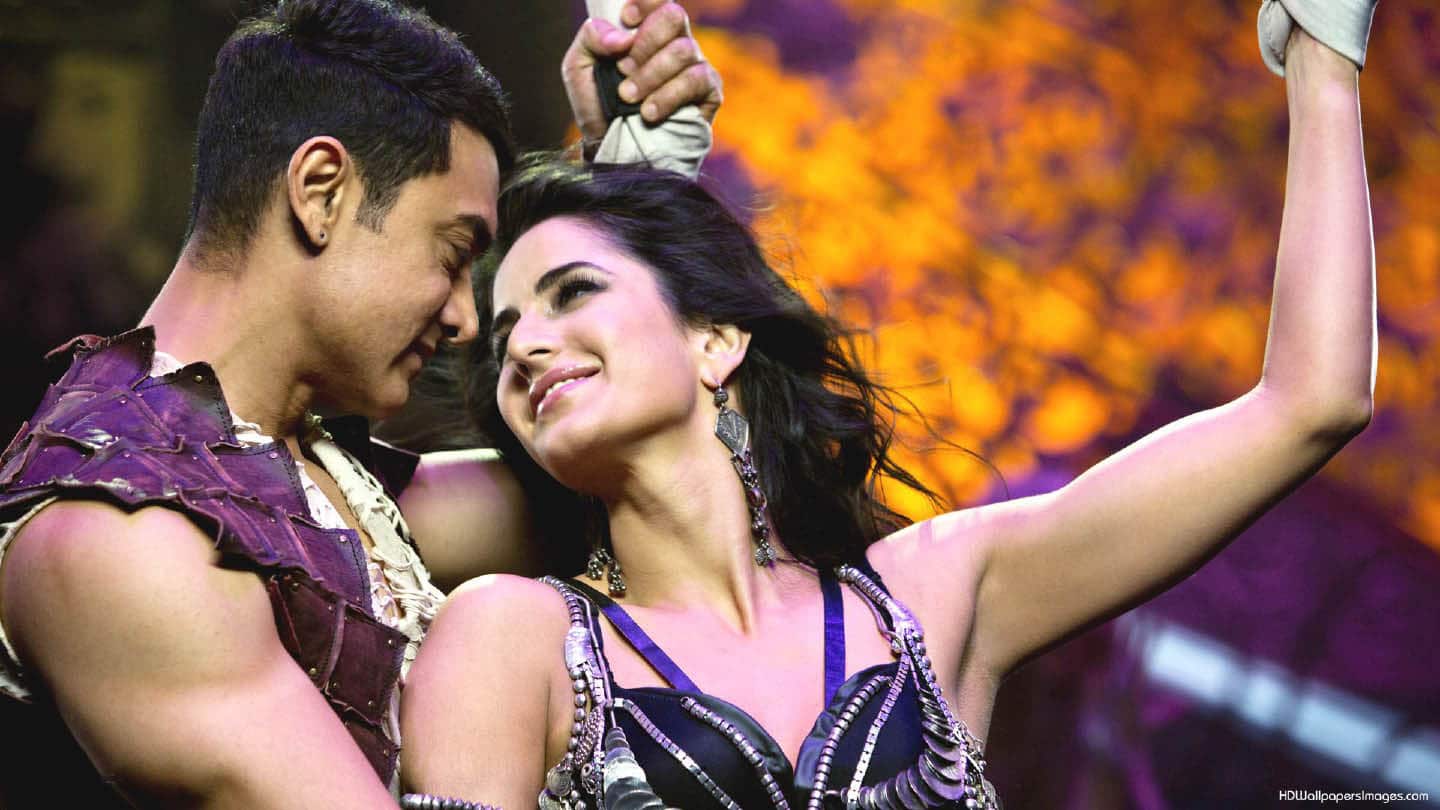 Once upon a time, roles in the music space in Bollywood were clearly cut out. The lyricists wrote the songs. The music director composed and. the singers sang them. Sure, there was the odd exception, such as Hemanta Kumar who scored and sang. Admittedly, many of these composers — like Madan Mohan — had fine voices, but the lines mostly were drawn and sacrosanct. Naushad, O.P. Nayar, Shankar-Jaikishen, Roshan and Salil Chowdhury never thought to broadcast their vocal chords. Even the great SD Burman sang only when he reckoned it fitted the mood and milieu of the scene (Orrey Majhi, Yahan Kaun Hai Ter), as it so memorably did in both Sujata and Guide. They were happy to use the specialists — Lata Mangeshkar, Asha Bhosle, Geetha Madhuri, Mohammad Rafi, Kishore Kumar, Mukesh Mathur, Manna Dey, Hemanta Kumar, Mahendra Kapoor …. In fact, the eminent music composer Naushad once said: "A song is a bird where the body is the lyricist, the person who puts life into it, the music director and the one who makes it fly, is the singer. If the singer is not good or the roles are not played out as required, the song will not fly."
If the composer of such iconic films as Ganga Jamuna, Mughal-e-Azam, Mere Mehboob, Paalki, Saathi and Ram aur Shyam is to be believed, Bollywood in recent times seems to stand his thinking on its head. As followers of Bollywood music are aware, both music directors and composers have really stepped on the gas to enter this once-hallowed space of professional singers and belt out numbers that are — ouch! — frequently indigestible! The list includes A.R. Rahman, Amit Trivedi, Ram Sampat, Vishal Bharadwaj, Shankar Mahadevan, Sajid-Wajid, among others. What's going on? Why this usurping of roles and space? What's behind this multi-tasking drive?
Opinions differ. Some would argue that a lot goes into the creation and composition of a tune and that music directors are most familiar with the nuances of the song and are in the best position to render it faithfully. Besides, in today's world where rhythm not melody is the flavor of the day, professional voices are not as exclusive and sacrosanct as before. The new-age listeners too are cool with it. Others believe that just as behind most directors lives a failed or wannabe actor, there lurks behind today's composers a desperate singer, who is keen to take advantage of the bindaas, reality shows and other platforms to cash in on their popularity and rake in the loot. Since most music composers are men, it's the male singers who mostly take a hit.
What is the industry's take on this seemingly discordant note grabbing the Bollywood music scene by the short n' curly? Let's start with one of the finest male voice who seems to have totally vanished, Sonu Nigam. He believes it's the picturization, publicity and the star who is singing it that makes a song rock. "The song should choose the singer, not the other way around. It should be apt and in perfect sync with the mood and milieu that takes it to another level."
He agrees that music is no one's personal jagir and he himself plans to score for some upcoming films. "Everybody is evolving and it;s good for music in totality," he concludes.
Singer Shaan reckons tongue-in-cheek that like the telegram, Ambassador car and HMT watches, the professional singer is staring hard at his expiry date. "These days even rank newcomers are singing their own songs. Even Amit Trivedi started flexing his vocal chords from his third or fourth project. I guess the success of a song is the bottom line and if they can pull it off, the case is closed."
Yesteryears crooner Alisha Chenoy is shocked. "Can you imagine Julia Roberts lip-syncing to Madonna? I am so glad actors are waking up to the possibilities of singing in their own voices. Not every Bollywood actor is a wannabe singer … wow!"
Music composer, Ram Sampath gets more serious. He is of the opinion that "The soundscape of our films has expanded and there is room for a lot more interesting genres, along with voices, textures and styles and therefore singing. Also, today the music director is not just the composer, but responsible for the soundtrack from inception to production. Casting voices for a soundtrack depends entirely on the nature of the script and the final choice is a call taken by the director, producer, lyricist and myself. This eliminates bias."
He insists that his voice enters only if all others have failed.
Producer Ramesh Taurani however refuses to play footsy or be diplomatic: "Music directors today are interested in the big bucks attached to shows. It is fine if you have a good voice or your voice suits the actor or situation. S.D. and R.D. Burman were prime examples. All that has changed and big bucks are the key. The only honest music director is Pritam. Even though he sings well, he invariably backs off and let's a professional do the job."
Amit Trivedi admits that the director chooses the voice :"I just record the scratch and its his call. That's how I sang for Kai Po Che."
While Wajid Khan believes "its an inner call and only a composer knows whether he can do justice to the song," Himesh Reshammaya believes it depends "on the composition."
However, actors taking to singing seems to attract more juicy reactions. Ever since Aamir Khan crooned Kya Bolti Tu all those years ago in Ghulam and Shahrukh Khan followed with his stuff in Josh and now Salman Khan doing his number in Kick with Alia Khan, the lines have gone haywire about who is meant to do what.
Says singer Alka Yagnik: "Anything is possible these days. I too have decided to get into acting!"
Jokes aside, how do they feel about this grand intrusion? Mohit Chauhan says: "It's a fantastic trend and its only an extension of the singing stars — Suraiya, K. L. Saigal, Surendranath, Noor Jehan — that once graced our silver screens. Now, seriously, its time for a role reversal — singers should be signed to act!"
Kailash Kher agrees and feels it's valid if actors can actually hold a tune. Adnan Sami, Sunidhi Chauhan and Anand Raj Anand all agree that it's not as corny as it sounds. Are they being tactful, because they know that in Bollywood stars rule and therefore don't want to rub them wrong.
Any sane Bollywood lover, however, will tell you that it's the dumbest idea in hell and is driven only because of the novelty factor — a value-addition to add to the publicity plug in the movie. "Hey guys, hear Alia sing in Highway or Sraddha croon in Villain, or Sanjubaba drawl in Kaante!" So, big deal!
Don't get so desperate to push your movies with silly gimmicks. Concentrate on good content and let the core competence of the professionals do the job. Aamir, SRK, Sanju, Salman, Alia, Sraddha, even the Big B singing only satisfies the curiosity of their fans and maybe massages the star's ego. These are all bathroom singers yanked out and persuaded with dollops of flattery and the clichéd time-tested line "The script and scene needs it for realism."
Wonder who's next on this bandwagon. Which music director, composer, or — eeeeks — actor?