Business
Despite Stringent U.S. Visa Norms, Demand For Indian Techies Remains High: Nasscom Chief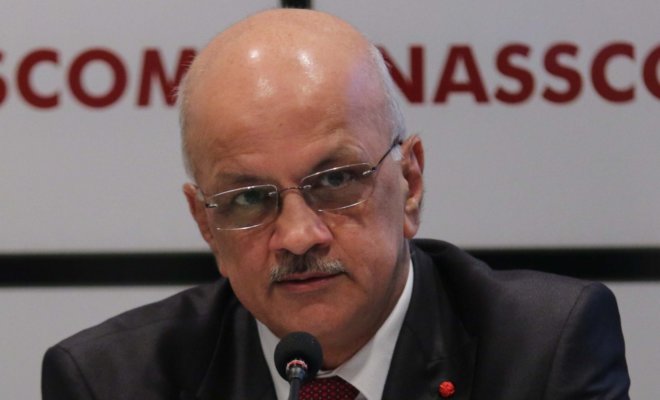 Global firms continue to find India suitable for skilled workers in America due to acute shortage of skills, Nasscom President R Chandrashekhar said.
By
Despite rising visa barriers, global firms prefer to hire Indian techies in the United States due to a shortage of skills in the country, IT industry apex body Nasscom President R Chandrashekhar said on Dec.27.
"Global firms continue to find India suitable for talent and skilled workers in the U.S. where there is an acute shortage of skills and despite stringent rules in granting H-1B visas for foreign employees," Chandrashekhar told BTVi in an interview.
With the visa process to the United States becoming stricter, it had become difficult for companies to send workers from India and the recent tax changes had also made it more expensive to offshore the work from America, he added.
The H-1B is a common visa route for skilled foreigners to find work at companies in the U.S.
"Indian IT industry's value remains strong, though there may be barriers for companies working outside the country," Chandrashekhar asserted.
H-1B visa program is popular among the Indian IT industry workforce. India accounts for nearly 70 per cent of all the H-1B workers. U.S. President Donald Trump had in April signed an executive order to "Buy American, Hire American," after which the H-1B visa process became more stringent.
Recently, the Trump Administration has also intended to do away with the former President Barack Obama-era rule that allows the spouses of H-1B visa holders to work in the country.
"With the withdrawal of the Obama-era rule allowing spouses of the H-1B visa workers to be employed in the U.S, the H-1B route is now less attractive for employees with working spouses," Chandrashekhar noted.
A lot of the changes made by the U.S. government were directed at the visa-dependent companies, which were largely Indian companies, he said.
The "onerous" conditions with regard to visas had made working in the U.S. difficult for workers, but the Indian workforce was still in demand globally, the Nasscom president said.
"Quantification of the effect of all these conditions on the Indian IT industry would be difficult, but with the root cause of offshoring — skill shortage — still remaining in the U.S, and with no other strong competitive option to India emerging, global companies are still coming to India to tap our talent pool."
The $150-billion Indian IT industry had also been able to help many companies undertake digital transformation, he said. "The Indian IT industry is able to translate the confidence that they had created over the last couple of decades with their clients as they undertake digital transformation," he added. — (IANS)