Arts
Democratizing Art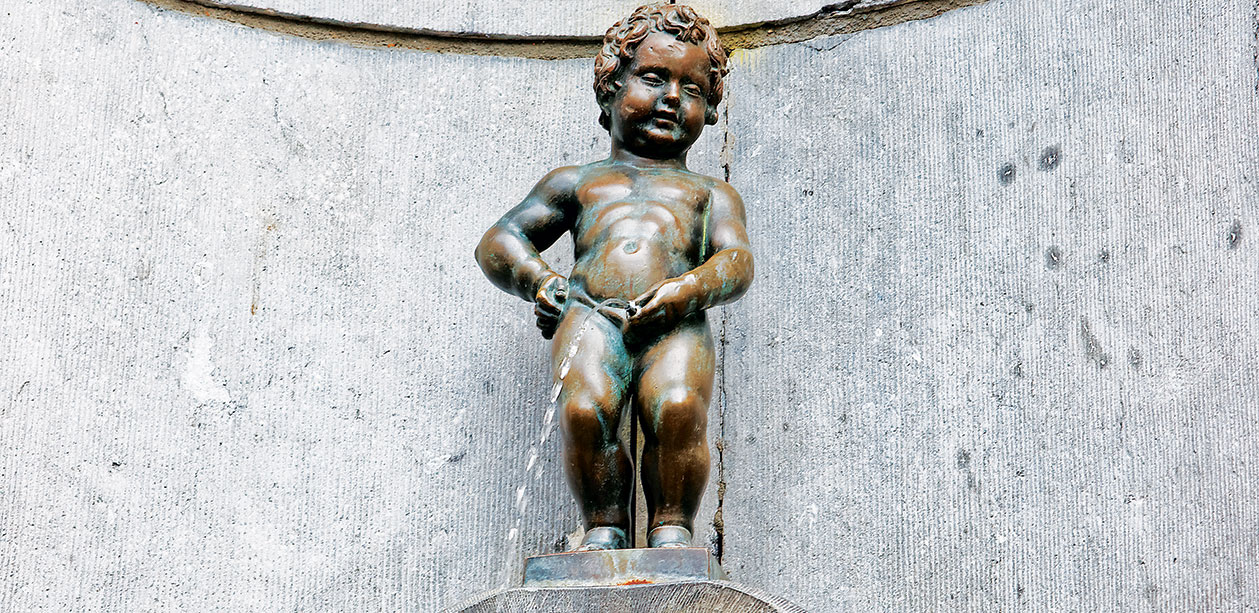 Public art serves as a distraction from the mundane as well as an introduction to the culture of a place.
If you have seen the Angel of the North — a steel structure nearly as large as an airplane in Gateshead, London — you must have marveled at this gigantic art on public display. Or, if during a trip to San Francisco you chanced upon the Mission District Murals adorning the walls of many buildings, you may have paused to learn a bit about these pieces, which draw from the Mexican Mural Movement of the 1920s.
From Manneken-Pis in Brussles, the landmark bronze statue of a kid pissing water, to Anish Kapoor's Cloud Gate in Chicago's Millennium Park, which has become the most recognizable structure of the city, these pieces of public art can be credited with creating a collective consciousness reflecting the history and culture of a place.
As more and more people across the world develop an appreciation of the importance and aesthete behind artworks, public art is beginning to acquire greater importance.
Public art not only serves to bring the community of a place together, it also enables visitors to be exposed to some of the best art without queuing up outside a gallery and paying a hefty premium.
In most developed countries around the world, displays of public art serve both as a distraction from the mundane, as well as an introduction to the culture of a place. They also democratize art and make it accessible.
Many American and European cities, both large and small, have long dedicated public spaces for art. Now public art is beginning to step into the limelight in India as well. But for a country bustling with thousands of regional art forms, it faces daunting challenges. Its poor record in maintaining civic and communal spaces, coupled with systemic apathy and bureaucracy, makes art critics apprehensive about the upkeep of public art.
 India has a long tradition of murals, monuments, memorials and statues that dot every state and region. The history of art in India can be traced to some of the earliest records. The Bhimbetka rock shelters in Madhya Pradesh boast art dating to the Stone Age and the Khajurao temples are recognized as a UNESCO world heritage site. Replicas and seals have been found from the Indus Valley and Harappa Civilization dating to 5000 BCE.
Carvings and engravings found on ancient rocks were discovered in India in the 18th century. Art flourished during the Mauryan, Gupta, Chola, Rajput, Mughal, Ahom and other ancient empires. Buddhist art is traced to 1 CE and Buddhist sculptures in Sanchi and Amravati are major tourist attractions.
More recently, the Rock Garden, a 40-acre sculpture garden in Chandigarh, which was inaugurated in 1976, is among the earliest contemporary public art facilities in India. In 2014, India's largest public art project was revealed at the Mumbai's Chatrapati Shivaji International Airport. The art museum Jaya He, located in the airport, houses 7,000 artworks by 1,500 artists. Likewise, the Indira Gandhi International Airport in Delhi boasts a stunning display of contemporary art, including Satish Gupta's famous Surya sculpture.
Thus far, public art in Independent India has been limited to guarded spaces. Attempts are now underway to bring such art in open public areas, where people can engage more intimately with it.
The Lodhi Art District is one such development, which aims to make Delhi the country's art hub. Promoted as India's first open-air art district, the project is helmed by St+Art India Foundation, The centrally located district opened to the public in a government housing estate built during the 1940s. The façade with 26 murals blended Indian architecture with Western influences. Supported by the Ministry of Urban Development, the space was developed as a landmark showcase of Indian culture and art.
Prolific Brazilian artists Douglas De Castro and Renato Reno, who work as a collective called Bicicleta Sem Freio (Bicycle Without Brakes), contributed to the space. The duo painted two facing walls inspired by the flora and fauna of Delhi, as seen through the eyes of a Brazilian.
De Castro acknowledged that the art scene in the country is new, but it is developing and the people are receptive: "We have been to Wynwood Miami, Downtown Los Angeles and Downtown Las Vegas, which are three districts where art has found a solid place in the streets for many years now. The art scene in Delhi seems pretty young and in its early stages compared to some major cities of the U.S. or Sao Paulo, but the quality is good and the people are appreciative."
On the relevance of public art in a country reeling with so many economic problems, he says: "For art in the street, every city or neighborhood has its own charm and particularity. While, the scene in the U.S. or in Europe is very developed, but that is not what we appreciate the most when we travel. We look for the exchange, the people, the good memories and that's what we bring back. We loved Mexico, Canada and London for art, but in India it was the culture and the people that fascinated us."
Art Confusion
The Lodhi Art District may stand a shot because in recent years the area has refurbished itself as a chic spot for the rich and famous. But previous attempts at public art have often flopped.
Last year, an installation, called the Mirror, by artist Bhupat Dudi, was put up by the New Delhi Municipal Council at the famous Palika Bazar. The structure in the shape of giant spectacles with mirrors as lenses was vandalized within a week.
Brazilian artists Douglas De Castro and Renato Reno painted two facing walls inspired by the flora and fauna of Delhi, as seen by the eyes of a Brazilian, in Lodhi Art District.
Critics also point to a series of installations at Lodi Gardens — a favorite jogging spot for city's elite — which lack any placards or signs explaining the projects to visitors, most of whom are naïve about art.
Artists also argue that the community has to be engaged with the art. Kumar Javvaji, a multimedia artist from Chicago, comparing the art scene in the U.S. to India, says, "Unless public art is seen as a community project you cannot succeed."
He cites an example of how he used art as a medium to give voice to public protests: "In 2009, while working in downtown Chicago, I heard marchers outside my office. It was a protest for workers and immigrant rights. I grabbed two paintings I had in the office related to protest and went out to show my support. The paintings challenge American exceptionalism by asserting this country was built by immigrants and slaves."
Javvaji says that unless the public realizes that art can be empowering, they will not realize its significance.
Not a poor man's pastime
One of the criticism of public art in developing societies, such as India, is that the money is better utilized to house or feed the poor. Joan Forest Mage, artistic director at Life Force Arts Center in Chicago, says that art communities flourish best with institutional support: "Different cities specialize in different art forms. A lot of that has to do with historical situations: which artists settled in which city. It also has to do with conscious choices of the local government, educational institutions, etc. for sponsoring certain arts forms. This often happens because the local government realizes that the arts bring income to an area."
Javvaji concurs that public art is income generating. Citing the example of Cloud Gate in Chicago, he says: "The cost of that sculpture was estimated to be $11.5 million when the park opened in 2004. Now it may be difficult to wrap one's head around the money spent, but if one were to think the amount of footfall it brought to the city, it kind of explains it."
Mage says, "Most large cities, state, etc. have arts service organizations and Arts Councils that help promote the arts and artists."
Something similar may need to be replicated in India. However Javvaji also disputes whether art has to be an expensive pursuit: "Public art is on display in every little village in India. It's just that people don't realize it. Even in villages in India small huts are whitewashed and painted with interesting henna like patterns, in some communities, mud houses are smeared with artistic finger patterns using mud. If that's not art, what  else is?''