Arts
CHOR-EO-GRAPHY!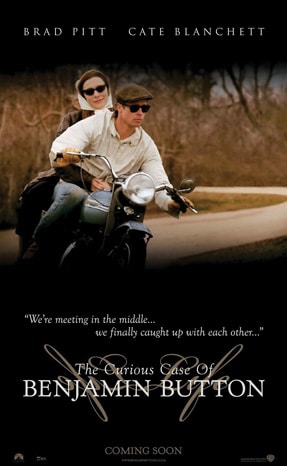 Bollywood lifts shamelessly from Hollywood.
Wanted: Brains with originality and backbone.

If this ad ever hit the Bollywood-specific glossies, chances are, blind panic would ensue. "Original script? What's dat Boss?"

To the howling fans who drool and salivate over sexy, glam and glitzy stars and shimmering, seductive fantasies that Bollywood dream-merchants dish out, it may come as a surprise, but truth is, for years, the Maharajas of mush and masala have shamelessly "lifted" (ooops, sorry, the politically correct euphemism is "inspired") from Hollywood. In the last 15 years, this movement has really caught fire, reflecting a pathetic bankruptcy of original ideas, concepts and stories.

There were no ifs and buts in Vikram Bhatt's Fareb, the film that portrayed his version of An Unlawful Entry. Charged by the rave response, he sallied forth to pay tribute to the classic Brando-starrer On The Waterfront with Ghulam. His subsequent Kasoor borrowed heavily from Jagged Edge and Ankahee from his earlier mentor Mahesh Bhatt's brilliant, memorable, powerful and moving essay on the extra-marital scene, Arth.

Tanuja Chandra's early films Dushman (Eye For Eye) and Sangharsh (Silence Of The Lambs) likewise were "inspired" efforts. Even the talented Mansoor Khan, succumbed. His Akele Hum … had Kramer v. Kramer plastered all over it, and as for Josh, seen West Side Story anyone? Dharmesh Darshan's Aamir-Manisha starrer Mann is a sad deja-vu of the evergreen romantic classic An Affair To Remember, while Rahul Rawail – the gifted creator of Arjun and Dacait – created a pale imitation of the Hailey Mills super-popular Parent Trap with Kuch Khatti Kuch Meethi. Even Kajol's bravura performance couldn't save it!

At one point Bollywood seemed to have been totally fixated with Fatal Attraction. Pyaar Tune Kya Kiya… was only one of the many "inspired" versions. The same syndrome struck Sleeping With The Enemy. Except for Agni Sakshi, all bombed badly.

Undeterred, "inspiration" shamelessly thrives. Recent examples include Tera Jadoo Chal Gaya (Picture Perfect), Har Dil Jo Pyar Karega (Wedding Singer), Kahin Pyar Na Ho Jaye (While You Were Sleeping), Dhai Akshar Prem Ke (A Walk In The Clouds), Pyar To Hona Hi Tha (French Kiss), Sirf Tum (You've Got Mail), Aap Ki Khatir (Wedding Date), Baazigar (A Kiss Before Dying) Papa Kehte Hai (My Father, The Hero), Jism (Body Heat), Masoom (Man, Woman And Child), Mere Yaar Ki Shaadi Hain (My Best Friend's Wedding), The Killer (Collateral), Murder (Unfaithful), Sarkar (Godfather), Dewangee (Primal Fear), Sauda (Indecent Proposal), Zinda (Hellboy), Partners (Hitch), Raaz (What Lies Beneath), Karishma (A Woman Of Substance), Krazzy 4 (Dream Team), Champion (Mercury Rising), Pyaar Ishq Aur Mohabbat (Something About Mary), Shaurya (A Few Good Men), Humraaz (A Perfect Murder), Ajnabi (Consenting Adults), Aitraaz (Disclosure), Naqaab (Dot The I), Welcome (Mickey Blue Eyes) …

Even the acclaimed Bheja Fry borrowed from a French comedy Le Diner De Cons. Sanjay Bhansali's much raved about and awarded Black was a knock off of The Miracle Worker and his recent Saawariya found "inspiration" from White Nights.

Is nothing sacred …?

"No, nothing is!" says Mahesh Bhatt, the self-appointed spokesman of Bollywood. The high-priest of hard-sell and self-promotion genius, is pragmatic, realistic and doesn't give a damn about being politically correct. "Let's get real. Movies are not about creativity. They are about entertainment and engaging audiences across the spectrum. Films don't run – or flop – because of plagiarism or originality. My Dil Hai Ki Maanta Nahin saluted Chori Chori and It Happened One Night and the recent thumper Race was an adaptation of Hollywood hit Goodbye Lover, so? They were big hits, weren't they? Today big bucks are involved in an environment that is insanely competitive. A young, impatient, distracted and promiscuous audience-base, with an inviting platter of several alternative entertainment avenues at their disposal, have to be engaged in any which way, who gives a shit to where the material is sourced from as long as it gives the viewers the Big O! Brand loyalty is dead. It's the age of instant gratification. Market forces and ROI call the shots. In this bizarre and complex scheme of things, who cares about authenticity and creativity? Grabbing and retaining audience attention – with some kind of sustenance – is the real challenge to all of us. Everything else is bull crap!"
Coming from the maker of Arth, Saaransh, Daddy & Naam, that may sound disappointing, but hey, who said we live in a perfect world? Mercifully, there are a string of successful films – Life In A Metro, Khosla Ka Ghosla, Mithya, Pyar Ka Side Effects, Dor, Iqbal, Traffic Signal, Munnabhai, My Brother Nikhil, Chak De! India, Taare Zameen Par, Jodhaa Akbar – which charm the audiences while remaining fresh, interesting, fun and absorbing, without constantly looking over someone's shoulders to jhado. At the end of the day, chor-eo-graphy may be lucrative, but imitation remains the finest form of flattery.
However, with several Big Hollywood studios coming to Bollywood for co-production, Tinseltown has to brace itself.
Sony Pictures, last year threatened to sue K Sera Sera for $30 million accusing it of lifting from the Will Smith starrer Hitch in making Partner. The case is believed to have been settled out of court. More recently, B R Films was sued by Fox for $1.2 million for allegedly plagiarizing from My Cousin Vinny in its production Banda Ye Bindas Hai. The case is also believed to have been settled. Now Warner Bros is threatening legal action against Vipul Shah's forthcoming Action Replay, starring Aishwaya Rai and Akshay Kumar, which it suspects hues dangerously close to the story line of the Oscar-winning The Curious Case Of Benjamin Button.
The Susan Sarandon-Julia Roberts film Stepmom is the inspiration for a Karan Johar remake with Kajol and Karina; Johar has reportedly bought rights to the film. Also on the cards is Sanjay Leela Bhansali's adaptation of The Prestige. His version is entitled Guzaarish and will star Hritik Roshan and Ash Rai Bachchan. Interestingly, in a path breaking move, film makers Abbas-Mastan (whose Aitraaz was inspired by Disclosure and Ajnabee by Consenting Adults) are all set to legally acquire the rights of The Italian Job before Indianizing it. It is reported that among the hot male stars being considered for this film include Saif, Ranbir, Imran, Shahid and Neil Nitin Mukesh. Way to go, guys! As this goes to print, the latest Hollywood import The Hangover, a superhit in India, is on the list of several Bollywood directors for a remake. But, shaken by the legal threats from Hollywood, they are reportedly seeking rights from the studio.