Arts
American TV Series in India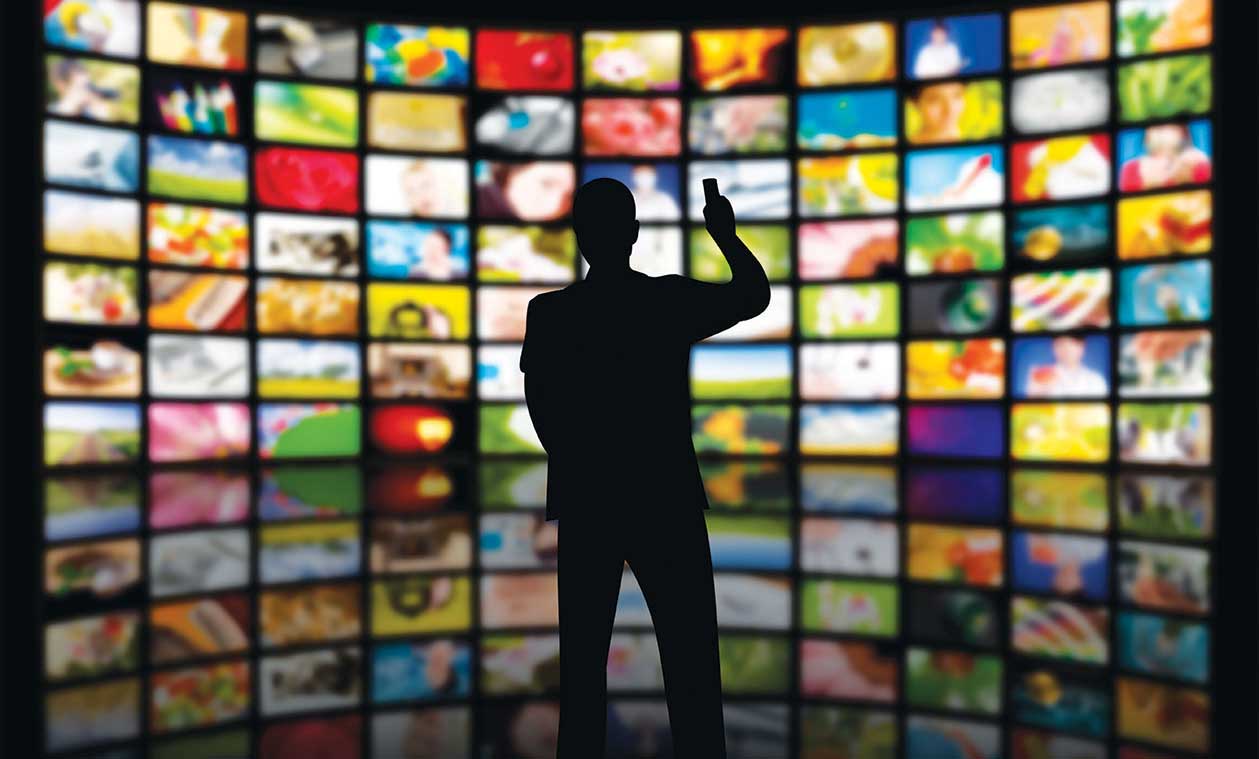 As global entertainment becomes more accessible, many American TV series are gaining cult status and even shaping social
When Indian audiences watched the final episode of Season 5 of Game of Thrones, which ended with Jon Snow being killed, a collective shock and disbelief over-took its dedicated audiences in India. It was perhaps the first time that the nation was collectively mourning a fictional protagonist who was neither playing a part from Indian mythology nor bearing similarity to hundreds of hen-pecked husbands playing leading men on Indian soap operas.
For a generation of new urban Indians hooked on to American TV, the moment defined how a hero from across the continents with little or no cultural resemblance to them, can go on to create a massive cult following. While some cried themselves hoarse, others amusingly demanded on social media that the makers hire India's soap queen Ekta Kapoor pronto to bring Snow back from the dead.
The soap opera resurrection God did answer their prayers and Snow, played by Kit Harington, was brought back to life in Season 6.
Sensing the anticipation with which Indian audiences had been awaiting the new season, Star World Premiere aired the episodes in India last year within an hour of its U.S. telecast, slashing the typical waiting time for Indians.
According to new data by Parrot Analytics, a global audience measurement system, Games of Thrones was the most popular show around the world last year followed by The Walking Dead. The American fantasy series has consistently ranked among the top TV shows on the IMDb rating around the world. Its India following has surpassed many other contemporary international shows that can now be viewed in the country. However, Game of Thrones isn't alone; it belongs to a battery of American TV shows that are finding an eager audience among urban Indians.
With the entry of Netflix, Amazon, Hooq, BoxTV, Torrent, Hot Star and other streaming services, it is far easier for Indians to catch new shows as soon as they are aired in America, instead of just satiating themselves with re-runs of Friends, which continues to do great in India.
According to Broadcast Audience Research Council (BARC) data, re-runs of Friends, the classic comedy show, were the most watched English show last year in India, with viewership topping 2.08 million in the first half the year. Friends was followed by Impractical Jokers, Two and a Half Men, Sex and the City and Survivor.
With the launch of Netflix, several new shows, such as Breaking Bad, Master of None, Unbreakable Kimmy Schmidt, Daredevil, Orange is the New Black, House of Cards and many others have gained popularity.
English entertainment channels have traditionally targeted a niche audience in India, but in the recent years broadcasters have introduced English channels dedicated to films and entertainment to compete with on-demand viewing formats by Netflix and Amazon. Colors Infinity by Viacom 18 was launched last year and Star India added two new English channels — Star World Premier and Star Movies Select HD — to its existing stable. Inspired by the success of these shows, producers have also launched several web series in India.
New York based actor and producer Nina Mehta, who appeared in the series
Inside Amy Schumer
and HBO's
Girls,
is not surprised that American content is finding a firm footing in India: "The signs of American style content entering India were visible more than a decade ago when the concept of 24×7 news channels, news discussion and stand up as well as sketch comedy started being shown on Indian television."
Mehta believes that with the democratization of TV, the easy availability of streaming services and globalization, it is only natural that people will be watching everything.
Creating Societal Impacts
For decades now, Bollywood has dictated popular trends in India. American TV serials may now be doing the same. If Hrithik Roshan starrer Zindagi Na Milegi Dobara resulted in a spurt of tourism to Spain, according to travel industry experts, the Game of Thrones, which is filmed in Croatia, has led to Indians discovering Croatia as a hot tourist destination.
Dubronvick a Mediterranean city, where parts of the series are shot, is now on the bucket list of destinations for Indians. Jumping to cash in on the fad, several national and international travel agencies offer "Game of Thrones" packages for Indians. Emirates airlines launched a direct flight from India to Zagreb, Croatia, this June. Essa Ahmed, vice president of India and Nepal, at Emirates airline said: "Tourism motivated by TV or movies has really exploded in India in recent years. Filming locations featured in popular TV series like Game of Thrones, has seen a huge jump in tourist interest over the last two years. These shows are inspiring the new breed of travellers to capture the striking landscapes that they view on shows on a daily basis and become a part of the fantasy tale that they love."
Online retailers report that Breaking Bad T-shirts sell like hot cakes. The show has led to various spoof versions on YouTube and there are media reports that Shah Rukh Khan is planning to adapt it into a Hindi series.
Mehta says, "Any content that connects with the mood of the moment results in a ripple effect." She offers an example: "When Indian youngsters began watching Friends, the reason it was such a big hit was because it was speaking in a language the young wanted to hear. It was about young professionals living on their own, which was something the generation was getting fascinated with."
She adds, "This may not have been appealing for say my parents' generation, but definitely struck a chord with the young."
In the past, when Indians saw gay or bisexual characters on TV shows ,such as Glee or Modern Family, it subconsciously created an acceptance of alternate characters, which are now commonplace on Indian reality TV.
Indian Youth Ignored by Broadcasters
Actor Amit Sial, of award-winning film Titli fame and a regular at Indian film festivals in the USA, says that the regressive state of Indian television led cosmopolitan youth to turn to American popular shows and he welcomes the change. Sial, whose Internet series on Amazon titled Inside Edge released in July, says the success of these shows has given confidence to producers to put their money on real storylines.
He adds, "Seeing shows with a path breaking subject matter finding a vast market in India is a sign that if it will not change the quality of content we have today, it will definitely give it a spin."
The change is already visible, as producers search for new ideas. Filmmaker Shonali Bose of Amu fame, who also directed a community series in Manhattan, will be in Los Angeles soon for the release of a global episodic she is making with Paramount Pictures. She admits that the change has begun in Indian formats too: "Indian TV is in such a bad state. Also Hollywood has always remained aspirational for Indians. It's not necessary that a good story works only if it finds a cultural connect."
 According to her, American TV series are filling that lacunae for Indian millennials: "India is a vast market. While there is no doubt that saas-bahu sagas were extremely popular, there is also a demand for progressive television that was overlooked."
 She adds: "India is a huge country with varying demands. The slums have TV penetration too and we did have a population who would garland the TV before every episode of Mahabharata, so while there will be demand of mythology and family drama, but another market is beginning to be tapped only now."
 Sial says: "Despite the craze, I would say we are still in the nascent stage."
Gripping Stories, Real People
Nina Mehta recalls: "During a trip to India a few years ago, I found my cousins really hooked on to Grey's Anatomy. I understood that the reason why the young in India find it addictive is because it is a story about young professionals, carrying on with their lives as events unfold. It was also a pretty diverse cast, and good-looking people. Perhaps it was filling that dearth of rich story lines in Indian television."
She cites another example of Master  of None: "The series works because you see a South Asian American and there is a connect. He then reflects his struggles, which touches, but again if that was the only ingredient in the story it wouldn't have worked. It is strong, because there is depth in it. It is funny, but not shallow."
Shonali Bose points to Breaking Bad: "Look at the plot it is so complex. The premise is brilliant. You have a chemistry teacher facing a life-threatening disease. The moment you are rooting for him, he goes about killing people. It is the ability to create such complex characters and multilayered dilemmas that have not even seen anything to match this on Indian cinema, forget TV."
Bose minces no words in her criticism of Indian shows: "Indian producers suffer the audiences, but yes with the coming of Netflix and Amazon we were hoping that we will up the ante."
 Sial says: "People are looking to see the original stuff, not necessarily an Indian connect. Perhaps that's what explains that a series like Narcos, an American crime series on a drug cartel, works in India, but Priyanka Chopra's Baywatch tanked."