NRI
Amazon Tried to Lure Microsoft's Satya Nadella, But He Chose Bing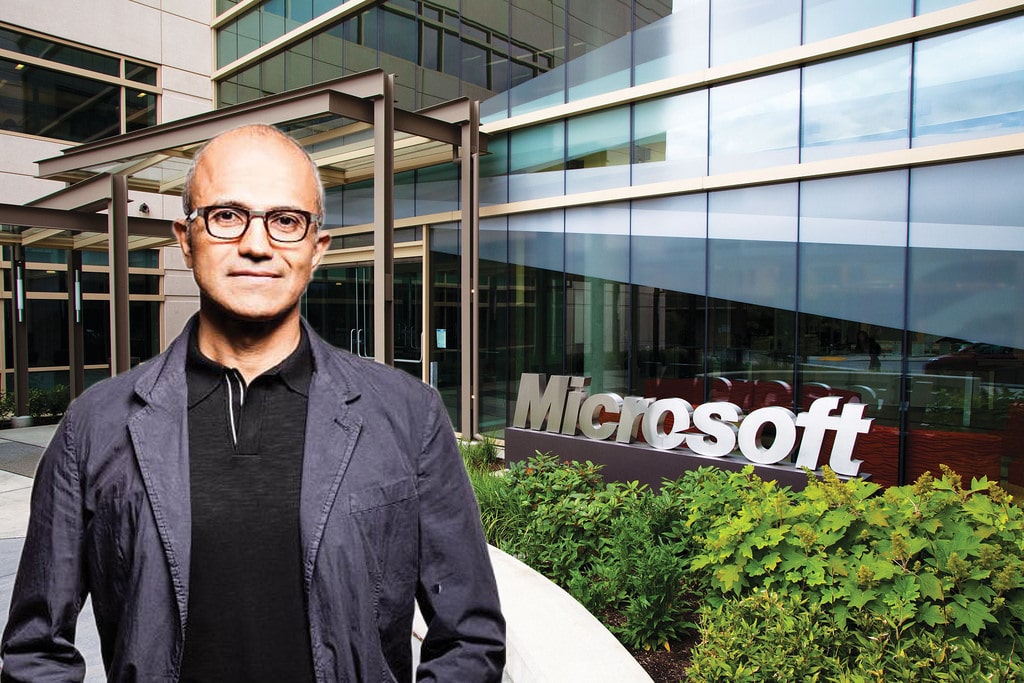 Jeff Bezos tried to bring Nadella on board Amazon a decade back, says ex-manager Doug Burgum. 
By
If Jeff Bezos' efforts had worked, Satya Nadella, the reigning CEO of Microsoft, would have been an employee of Amazon more than a decade ago. The revelation was made by Doug Burgum, who was Nadella's manager at Microsoft at the time. Burgum left Microsoft in 2007, and he now serves as the Governor of North Dakota.
Satya Nadella Showed Commitment Towards Microsoft
Hyderabad-born Nadella has spent most of his career in Microsoft, working at various top ranks. It was around a decade back that the Amazon founder tried to bring him on board his company.
"Early on, Jeff Bezos was trying to recruit him. It was my job to re-recruit him," Burgum told Fast Company magazine.
Burgum convinced Bezos, saying that Microsoft is offering wider opportunities than Amazon, which was at that time just an online bookseller. In the course of time, Amazon expanded its presence, and emerged as the world leader in the e-commerce industry. With technologies like cloud computing and artificial intelligence, the company is now one of the top names in the technology industry.
"I was wrong about my characterization of Amazon. But I was right about convincing Satya to stay," said Burgum.
Nadella was being groomed as Burgum's protege, but Steve Ballmer, the then CEO of Microsoft, had different plans. Ballmer wanted Nadella to run Microsoft's search engine Bing, Fast Company reported.
"Steve was very clear. He just said, 'Look, this is the most important challenge I have. I don't think this is maybe even a smart decision for you, but I want you to do it. Think wisely, and choose. And by the way, if you fail, there's no parachute. It's not like I'm going to come and rescue you and put you back into your old job'," Nadella said to the magazine.
Nadella readily took up the challenge, and it was lucky for Microsoft that he did. He succeeded Burgum in 2007 as the leader of the company's former Microsoft Business Solutions group, and later worked as the head of Microsoft's Server & Tools group. Nadella replaced Ballmer as the CEO of Microsoft in 2014.
Taking Microsoft to New Heights
Microsoft was ranked at No. 25 in the 2017 Change the World List brought out by Fortune Magazine earlier this month. The list includes corporates that work towards the betterment of society, rather than solely aiming for profit in their tally sheet.
"Two years ago, Microsoft CEO Satya Nadella emailed a new mission statement to employees. Their job, he wrote, is 'to empower every person and every organization on the planet to achieve more'," Fortune stated, explaining Microsoft's inclusion in the list.
"That empowerment mission includes lobbying the government to free up broadcast spectrum to bring Internet access to the 24 million Americans who don't have it. The endgame: Microsoft wants more people to benefit from the software (including its own) that's out of reach if they can't access the cloud," it added.
In 2016, under the leadership of Nadella, Microsoft Corporation made a revenue of $85.3 billion.
"We generated $85.3 billion in revenue, $52.5 billion in gross margin, and $20.2 billion in operating income this past fiscal year. Adjusting for Windows 10 revenue deferrals and impairment, integration and restructuring expenses, revenue was $92.0 billion with $27.9 billion in operating income. Even as we invested in innovation and expanded geographically, we maintained our commitment to shareholder return and increased our total cash return to $26.1 billion, up 12 percent from last fiscal year," Microsoft said in its 2016 annual report.
Book on Microsoft Journey
Nadella is now considered one of the most affluent Indians in the world of technology. He recently wrote the inside story of his journey of becoming the CEO of the software giant. The book, Hit Refresh, offers insight into his personal and professional life.
Nadella revealed this news on LinkedIn, saying that revenue generated through sale of the book will be used for Microsoft's philanthropic endeavors. The book will go on sale globally on Sept. 26.