News
A US Bill Named After an Indian American Woman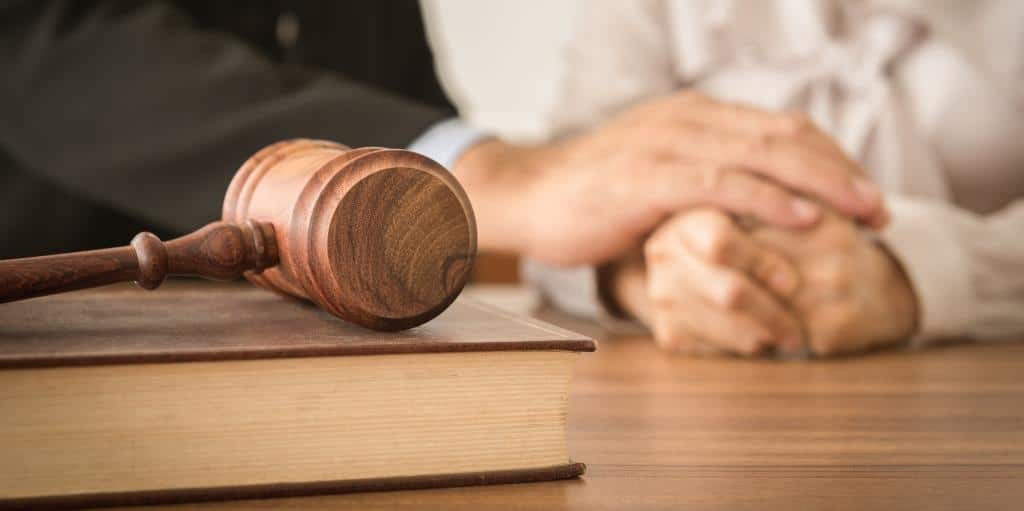 The legislation seeks to repeal benefits for countries found to be non-compliant in child abduction cases.
By
A US lawmaker Chris Smith, a Republican representative from New Jersey, introduced a new bill in Congress on 28th July named after an Indian American woman who is fighting to regain custody of her twins abducted by her ex-husband. The legislation seeks to repeal tariff benefits for countries who were found to be non-compliant in returning American children abducted and taken to another country by one parent.
The bill "Bindu Philips and Devon Davenport International Child Abduction Return Act of 2017" is named after two parents– an Indian American woman and Brazilian American man. According to them, their kids were abducted and taken to respective countries and despite US court orders, the two countries are not doing much to help them get their children back.
A Background of the Case
According to FBI report, Albert Philip Jacob and Alfred William Jacob, Bindu's sons, were abducted to India in December 2008 when they were 8-years old. Her ex-husband Sunil Jacob had taken them on pretext of a Christmas vacation. Chris Smith, who is chair of the House panel on global human rights, said:
"Bindu Philips fought valiantly in India for over eight years for the return of her abducted twin sons, only to be given the incessant delays in India's courts and little support from the Obama administration."
"Just recently, she was finally granted a short visit with her children in India, but the children's father marred the time with harassment and monitoring, refusing to let the children and mother leave a hotel for seven days." he added.
In an email interview with the The American Bazaar Online,  Bindu said that her children, who are US citizens, are living in India on an OCI (Overseas Citizenship of India).  For minor, an OCI application needs to be signed by both parents. Her then-husband Sunil Jacob forged her signatures and submitted the application at Indian Consulate in New York.
The Need for the Bill
A New Jersey court had granted Bindu the sole custody of her twins in December 2009.  Sunil Jacob attended the hearing via phone from India. The US court judgement was handed through India's Ministry of Law and Justice to Sunil.
"The Superior Court of New Jersey ordered the immediate return of my twin children to US in October 2010," Bindu told the American Bazaar Online.
In a 2015 interview with the American Bazaar, she said that Jacob had tried to turn the children against her and had limited the contact she has had with them. Jacob had taken her finances, her salary from their joint earnings and all her belongings. "[My] house was empty when I returned to the US," she said in that interview. "He had everything taken while I was gone. My parents had to send me finances for my living expenses and my neighbor was kind enough to allow me to stay in her house since mine was completely empty — everything had been shipped away without my knowledge by three of his friends."
Countries that Aid Abductors
Chris Smith elaborated the Devon Davenport case: "He has had a return order for his daughter Nadia from Brazil since 2009. He has won every single one of the 24 appeals against the order—but Brazil still will not enforce its own return order." Nadia was just four months old when her mother took her to Brazil.
Smith added that the abducted children are often blocked from any contact with the American parent– losing half of their family and heritage.
According to Smith, 11 of the 13 non-compliant countries in the return of abducted American children are still receiving billions of dollars in tariff exemptions under the Generalized System of Preferences as said in annual Goldman Report by the State Department.
"We must cease rewarding countries that aid abductors. When is enough finally enough?" he asked.
Governments Need to be Decisive
"For years, the U.S. government response to abductions has been an engraved invitation to abductors..Abductors have an 84% chance of no penalty for ripping their child from home and family in the United States. It is my hope and expectation that this year, the State Department will begin to act more decisively on behalf of American families so that more children come home," said Smith.
Smith's efforts were appreciated by the parents. Bindu said that the Republican lawmaker helped her meet Prime Minister Narendra Modi on June 8, 2016 when he visited Washington.
Last year, 629 American children were taken from the US by one parent without the consent of the other– often in direct violation of valid US court orders, US criminal law and the Hague Convention on the Civil Aspects of International Child Abduction.Without pressure from Washington, the rate of return of abducted children is only 16%.
Generalized System of Preferences
According to India West, the new bill proposes to amend the Generalized System of Preferences. It is a trade program designed to promote economic growth in the developing world through duty free entry for some products. So in the Bill, any country named as non-compliant in the prompted resolutions of abductions would lose trade benefits granted by the US– a move that may affect India.