Arts
Why Serious Actresses Are Turning Item-Bombs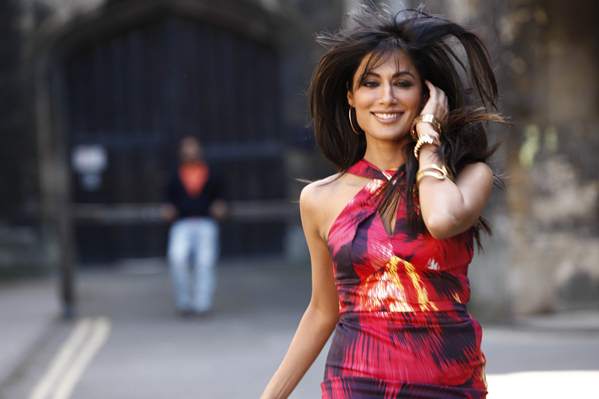 Possibly shaken up by these flops, she attempted to switch lanes, get adventurous and experiment with masala fare.
From Meena Kumari to Madonna is indeed an unimaginable leap, but in recent times at least two actresses have pole-vaulted into that space. Not dizzy starlets, wannabe extras, or red-hot interns, but heroines associated with respectable, serious cinema and perceived as focused and committed artists who seemed to have consciously chosen their genres and turf with suitable care and consideration: Chitrangada Singh and Vidya Balan.
Powered by a sensational debut in Sudhir Mishra's best film (2003) in his otherwise greatly disappointing career Hazaron Khwaishe, Chitrangada followed up sadly with a bunch of duds, Kal, Sorry Bhai and mentor Mishra's Yeh Saali Zindagi. Possibly shaken up by these flops, she attempted to switch lanes, get adventurous and experiment with masala fare. Enter Akshay Kumar and Desi Boyz (2011) where she projected a different kind of body language. Alas, the film, along with Ms. Singh's jhatkas, had to be peeled off the ceiling. While her loyal fans and purists were shocked at her volte face, neither the public, critics, or the Industry paid any real attention. Flops suck, remember? At the recent Colour Screen Awards, she once again attempted a hot number with Chocolate Boy Shahid Kapoor. Nah, the earth didn't move beneath our feet, nor did the ceiling collapse, folks!
Coming to Balan boy, did she sizzle, sear, scorch and burn the screen, her fans' fantasies and the box office with her ooh-la-la dhamakedar turn in The Dirty Picture. Traditional fans, purists and admirers of this feminine, shabhya, dignified actress may have lunged for their sorbitrate, but the more liberal appeared open-minded as they understood that she was only responding to the demands of her role, rising to a commercial challenge returning to the space she belonged — a space tinged with femininity, respectability and dignity.
Now comes news that both these serious actresses are up for … hold your breath … item jigs! Chitrangada in Shirish Kunder's 3D movie Joker. Vidya in Vidhu Vinod Chopra's Ferrari Ki Sawaari! Why this selling-out from an "artistic" space to a "commodity"?
Chitrangada seems to be very clear: "It's not about turning my back, dumping or alienating the space I came from. Sudhir is my mentor and I shall always remain open to any interesting role from him or any other director. I mean it. However, I genuinely believe that Bollywood is going through a fabulously exciting time where movies of all genres are rocking. I truly want to be a part of this great churn so why limit myself to any specific type? Aren't true artists meant to be challenged? Why not examine options of exciting, glamorous and audience-friendly, cross-over fare? My item number Kaafirana — a cross between the recent Munni Badnaam and Humko Aajkal Hai Intezaar (of Madhuri Dixit's Silaab) — composed by G.V. Prakash Kumar, has already created waves. As long as it is not cheap and demeaning, I am certainly open to stuff that challenges and excites me on the one hand and promises an audience-connect, on the other."
As for the Balan babe, she seems to have taken the 3Es — Entertainment, Entertainment, Entertainment — really seriously to make the leap from ooh-la-la to Mala Jau De! Donning a Maharashtrian avatar for a trad lavani number, The Dirty Picture knockout is said to have slogged rigorously and vigorously, for over three weeks to get it right, rehearsing with the local troupe from Kohlapur. Not wanting it to be another typical B-town jhatka-matka number, director Rajesh Mapuskar worked hard with the troupe, shooting it over three days, to get every expression and movement right, from the Balan babe and the group. "Vidya was both excited and interested, because she's never done a lavani before. Right from wearing the traditional sari, accessories and steps, she was a model of dedication and discipline. She is very proud of the song and can't wait for everyone to see it," says Mapuskar.
So what's the conclusion? Is it a moral issue, this transitioning to a more obviously male-gaze-friendly space to grab more eyeballs? A professional hara-kiri in attempting something that is intrinsically not a part of your persona, but getting into it out of desperation; determined to crack it with the aam junta, come what may? Or a shrewd career-enhancing move, realizing that serious, female-oriented roles, with few exceptions, don't work in either male-dominated Bollywood or among the audience universe?
Chitrangada Singh displays a creation by designer Kanika Saluja Choudhry at the Will Lifestyle Undia Fashion Week in New Delhi

oint is …why look for deep, hidden agendas? Didn't Nutan don a swimsuit in Dilli Ka Thug and croon Cat, Cat, Mane Billi 50 years ago? Didn't, in recent times Ash (Kajra Re) Kareena, Priyanka & Kat (Sheila Ki Jawani, Chikni Chameli) take time out from their heroine-giri to turn item-bombs?
Chitrangada and Vidya are young, intelligent, talented attractive, proven contemporary actresses who are looking to hit a broader bandwidth. Don't forget that Ms. Balan was just another actress before Dirty Picture. Ms. Singh is equally desperate to fulfill a few of her Hazaron Khwaishe — and it doesn't look like any Sudhir Mishra movie will ever do it.