Bollywood
Who is the Real King Khan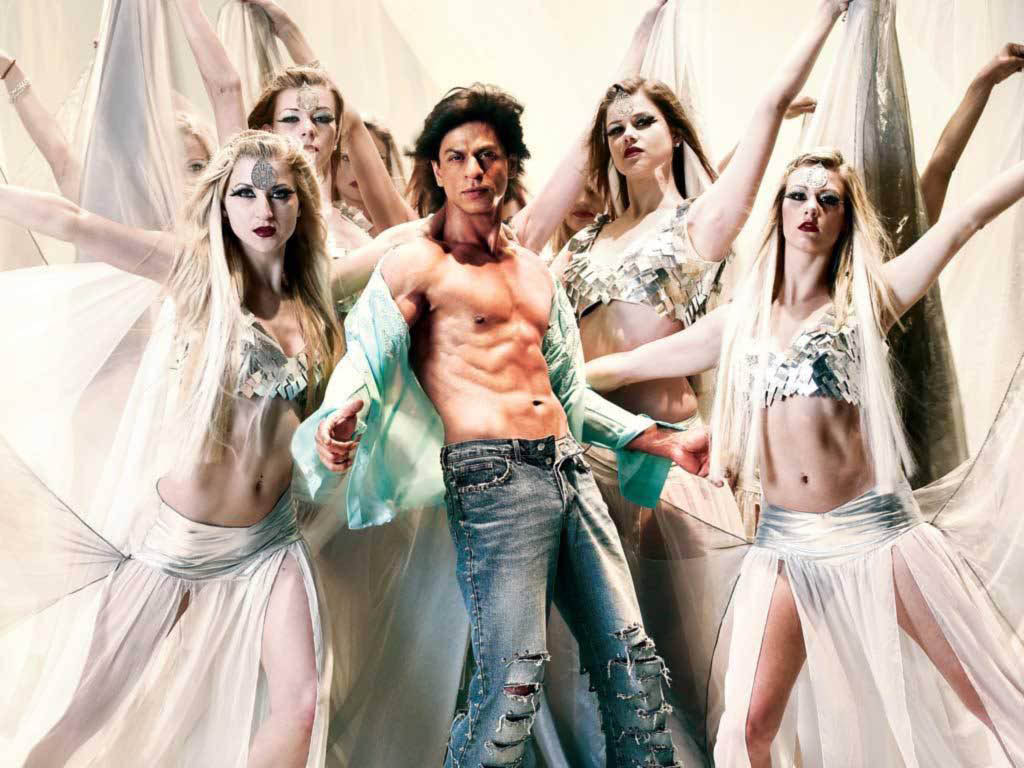 Over time, serious contenders, such as Akshay Kumar, Ajay Devgun and Hrithik Roshan, enjoyed their moments (they still do), but all things considered, the Khan trio between them seem to have hijacked the popular imagination and developed an unmatched and unprecedented fan base across the globe.
When the Khans – first Salman and Aamir and later Shahrukh – first burst on the Bollywood screens in the late eighties, no one in their wildest dreams could have imagined that together they would one day dominate B-town. Riding initially on the teeny-bopper wave, over time, they slowly consolidated their position, understanding, honing and cashing in on their individual core strengths to corner the market in a way reminiscent of the legendary Big 3 of an earlier generation – Dilip Kumar-Dev Anand-Raj Kapoor.
Big B Amitabh Bachchan, Anil Kapoor, Jackie Shroff, Mithun Chakravarty, even a flabby Rishi Kapoor, who were established leading men of their period, suddenly found themselves falling out of favor with the new, belligerent, vocal and passionate youngistan, who voted in the Khans in no uncertain terms.
Over time, serious contenders, such as Akshay Kumar, Ajay Devgun and Hrithik Roshan, enjoyed their moments (they still do), but all things considered, the Khan trio between them seem to have hijacked the popular imagination and developed an unmatched and unprecedented fan base across the globe.
Time now to enter the deliciously dangerous territory: Between SRK, Salman and Aamir, who is the Real King Khan?
First shot has to go to the dude who always claims and brags about the title. The flamboyant, witty, articulate, media-savvy and audience-friendly super-star Shahrukh Khan makes no bones about flashing this title in mock-serious, humorous or self-deprecating manner, depending on the mood of the moment or the target group. The Badshah of Romance with his over-the-top histrionics (both on and off-screen) is worshipped by his ever-growing fan-base at home and abroad and his public appearances in concerts, shows, premieres, launches, events, etc., are met with rock-star-like hysteria, seldom matched by any star, in Bollywood.
During the last year though, a whisper has grown into a resounding war cry – Bhai-banega-Badshah. Salman Khan, of the toned, muscled and topless fame, was, until recently, famous for his killer looks …. and behavior to match. Mercurial and moody, big-hearted and a yaaron ka yaar, he suddenly exploded big time with four back-to-back mega-hits, Wanted, Ready, Dabangg and Bodyguard. In fact when his latest, Bodyguard registered a gravity-defying Rs. 20 crores-plus on its opening Friday and later raced past the Rs.100 crore mark in record time, fans dubbed him as undisputed Badshah of the Masses.
His friend Aamir has openly acknowledged Salman as the top star of the day, and B-town watchers agree that he is the one star who can pull an audience merely by his name. Nothing else really maters. Can you imagine the fate of his four mega-hits without his staggering, mast presence? Indifferent to image or ranking, Bollywood's Bad Boy is on a deadly high, making friends and influencing all major decision-makers with his street-smart, Rajnikant-type populist antics, catering to the lowest common denominator, shocking, disgusting and certainly bewildering serious film critics.
Lastly, there is that one freaky Khan who dared at age 44 to play a 22-year-old 3 Idiots student and get away with it. The idiot who is known as the Badshah of being different, Aamir Khan's astonishing range, guts and marketing skills are legendary. A world-champ in saying No – irrespective of commercial implications – when he does say Yes, he goes the distance in terms of support and promotion.
Every film-maker who has ever worked with him will vouch for his honesty, sincerity, team building skills and of course his smart, insightful, innovative and out-of-the-box, daring and innovative promotion gimmicks (shooting at cerebral locations like IIT and IIM, talking with considered pauses during TV interview/chat-shows, donning bizarre disguises while traveling through small towns to create a pre-release buzz for the media, sporting a Mohawk hair-style while promoting Gajini) to ensure the film's hi-voltage publicity quotient.
"This is one factor that neither money nor manipulation can ever hope to achieve. It has to do with passion, single-minded focus and a gift for seeing a window where others see a wall," explains the hi-profile supremo of Balaji Production House, Ekta Kapoor. The result is there for all to see. Barring the small glitch called Mangal Pandey, every single film he has starred in during the last decade, has rocked the box office. Even his so-called, non-formulaic, art-house projects like Peepli Live and Dhobi Ghaat – both marketed brilliantly – were well received by their niche audience and cool on the return on investment aspect as well. That's the power and passion of Aamir Khan.
Non-Khan fans can well get into this discussion to remind us that the original Shahenshah is alive and kicking. All one has to do is connect with Kaun Bangea Cororpati (KBC-5) to see, experience and understand the charisma and pull the Big B still has across all strata of society. Also, a certain Ajay Devgun is back, with his lethal fist-power and up there for reckoning, post Singham. Akshay Kumar too maybe on a bit of a lousy wicket presently, but his aura is as strong as ever with the trade swearing that Akki's flops rake in more money than some so-called hits! Also in hot pursuit is the to-die-for looker Hrithik Roshan whose last release Zindagi …. clearly reveals him as a fine actor.
So shouldn't they also be in the big league with the Khan trio? While the temptation to agree is great, there are genuine reasons to say …. no. Film critic Subhra Gupta puts it across brilliantly. "With these three, it's a new zone, a different paradigm. We are suddenly willing to go impossible distances — engage in life-threatening arguments with loved ones. Write letters in blood. Dream and fantasize shamelessly about them. Swoon at their pictures in magazines and posters. These Khans seem to have the power to totally demolish our critical faculties while discussing them. They can do no wrong! It is a case of blind worship. A total and unconditional surrender." Gupta has a point. While Saif is cool, stylish and a good actor (Parineeta, Omkara) and Ranbir is the new hot kid on the block with a fabulous youth-connect, they are still light years away from denting the supremacy of Khan-dom.
Okay, next question. What makes them so invincible? Gupta believes that it is their unique and devastating "triple-barreled power that they bring to the table: red hot, influential star. All-pervasive brand value. Industry maven. They are to the left of you, right of you, all around you. There is no escape."
Adds Amit Khanna, Chairman, Reliance Entertainment: "The superstar angle is not new. From Ashok Kumar, Dilip-Dev-Raj-Amitabh to these Khans, it's been around. The interesting thing is that all these amazing trail-blazers share two classic traits: the ability to endear and endure." Also, adds Gupta perceptively, the unique talent to "have been constantly relevant, across genres, propositions and 8-to-80 bandwidth." This is something that possibly only the Big B has achieved – and for a few fleeting magical moments in the late sixties, a phenomenon named Rajesh Khanna!
Returning to the main proposition: so who is the Real King Khan? For once, everyone believes it is an impossible poser to crack. Khayal apna apna. Pasand apni apni. SRK is the matchless Mr. Romantic. Salman is the dangerous, seductive Mr. Bad Boy, the macho man women adore and men envy. Aamir is Mr. Perfectionist, the guy constantly challenging the status quo by exploring subjects, themes, approaches no mega-star would dare. The original game-changer! In the last few years these three seem to have, in the words of Gupta, "battered all opposition into submission. They just don't sign up, act and leave. They produce and control every aspect of their films." So, to quote an old, corny, cliched line …. whoever you choose, you just can't lose.