Immigration
U.S. IT Group Criticizes Govt's Decision to End Work Permits for H-4 Visa Holders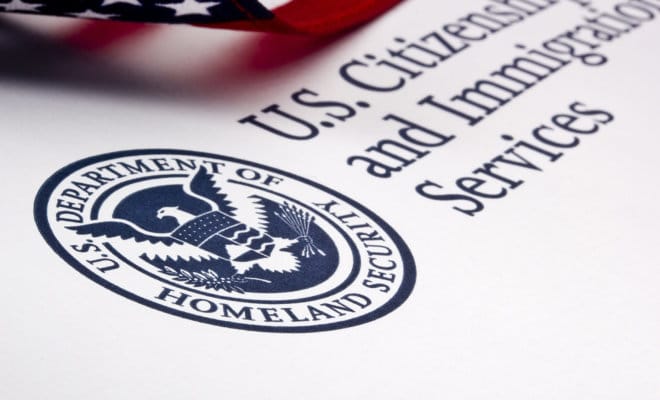 An advocacy group in the United States FWD.us, including some of the biggest IT companies like Facebook, Google, Microsoft, has criticized U.S. government's decision to end the H-4 work authorization regulation.
"The H-4 regulation currently allows spouses of H-1B holders with approved employment-based petitions for lawful permanent residence to work legally in the United States," said FWD.us in a statement. FWD.us is a non-profit organization founded by top IT companies like Facebook, Google and Microsoft.
Todd Schulte, the president of FWD.us took to the social media to talk about the government's decision.
Want to learn about what it means when people have to wait decades (yes plural) to get a green card for which they're already approved? What about the administration's efforts to strip 100,000 people with an H4 visa work authorization of their ability to work? See this —-> https://t.co/DK9JSA6u8c

— Todd Schulte (@TheToddSchulte) April 18, 2018
The group added that this policy is important because it allows certain individuals to secure gainful employment without having to wait for their spouses to receive permanent residency, many of whom are experiencing a processing backlog of more than a decade."
It pointed out that the decision to rescind the work authorization would affect women mostly since H-4 Employment Authorization Documents (EADs) recipients, who are roughly 80 per cent women. Most of the women are also Indians and highly-skilled.
The Trump administration is planning to scrap the employment authorization document (EAD) for H-4 visa holders, spouses of H-1 B visa holders, according to the latest communication between the director of United States Citizenship and Immigration Services (USCIS) Francis Cissna and the US Senate Judiciary Committee.
"Without the H-4 work authorization rule, the spouses of H-1B high-skilled employees would be unable to work legally and contribute financially to their households and communities, as well as pay taxes on their wages, unless they had alternate immigration avenues for work authorization," the statement added.
According to FWD.us, H-4 work authorization has allowed an estimated 100,000 people to begin working and further integrate into their communities. "Rescinding this rule and removing tens of thousands of people from the American workforce would be devastating to their families, and would hurt our economy," it added.
Meanwhile, SaveH4EAD, a group of individuals living in the United States and advocating on social media for retaining the H-4 EAD policy, took to the social media to criticize the U.S. administration's decision.
Exactly right! Especially at a time when economy is doing great with record low unemployment, there isnt a logical/economical case on the need to remove H4EAD which represents less than 0.1% of US workforce. Thanks .@FWD_us .@TheToddSchulte for the support as always to #SaveH4EAD https://t.co/i80fk8Cx9J

— Save H4EAD (@SaveH4EADs) April 24, 2018
Currently, EADs are given to the spouse of H-1B visa holders who have been approved for permanent residentship in the United States. In March, US lawmakers had written to Homeland Security Secretary Kirstjen M Nielson saying that the EADs to H-4 visa holders helped reduce the burden on thousands of H-1B recipients and their families while transitioning from non-immigrants to permanent residents by having dual incomes, NDTV reported.
"Eliminating this benefit removes an important incentive for highly skilled immigrants to remain here to invest in and grow our economy to the benefit of all Americans," the letter signed by Congresswoman Anna Eshoo and Congressman Raja Krishnamoorthi among others stated, as per the report.