Bollywood
Tumsa Nahin Dekha! Shammi Kapoor: 1931-2011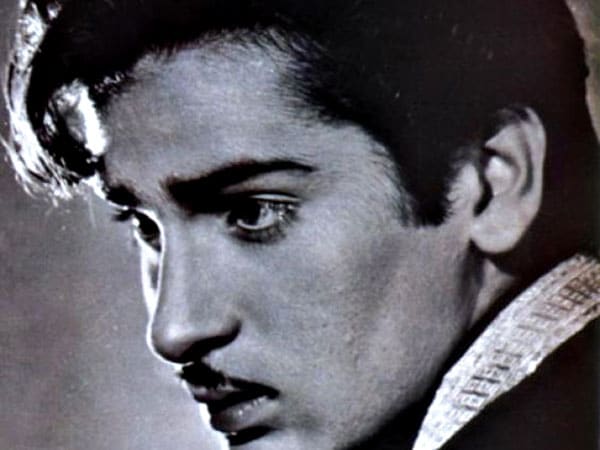 A tribute to Mr. Yahoo, the once abject failure, who became a rebel star and revolutionized Indian cinema
Junglee, Janwar, Budtameez, Pagla Kahin Ka … can any hero ever hope to survive after associating with films [as leading man] with these crazy titles? Shamsher Raj Kapoor did … and how!
But then everything about Shammi Kapoor was crazy. Starting out as a Prithvi actor in his father's theatre and suffering 18 flops in movie-land on the trot, he got it right, by fluke. Legend has it that the miserably demoralized son of Prithviraj Kapoor, brother of Raj Kapoor and hubby of Geeta Bali (who was a bigger star than him) was advised by the great insightful movie moghul Sashadhar Mukherjee — the founding father of Filmalaya, a production house and nursery that gave the 1960s such super-star heroines as Asha Parekh, Sadhana and Saira Banu — to shave off his moustache, stop aping his brother, Raj and try something new, fresh and original. Since he had nothing to lose, he not only knocked off his lip-growth, but also took a crew-cut, wore "hip" clothes and unleashed a body language that was unthinkable to purists in those simple 1950s. What Elvis Presley did to America (and the world) in the early fifties – shock the purists and drive the young crazy – Shammi did in India. His raw, untamed, animal-energy and wild, sensuous body language struck a chord with India's youth and caught fire. Tumsa Nahin Dekha was a huge hit and marked the beginning of the Shammi Kapoor era. Dil Deke Dekho followed, with the same electric feedback … and with Junglee in 1961, Yahoo became the new anthem of the new generation.
What was so special about Shammi K? For one, his killer looks, Tall, fair, deadly handsome, he was numero uno. He was a universe away from all that reigning trio Dilip Kumar, Dev Anand and Raj Kapoor epitomized. Totally devoid of any heavy-duty emotional, historical or ideological baggage, and impatient with any form of overt social or political layering, Shammi epitomized a free spirit in full flow, demonstrating the zest for life and living. Unpretentious and completely divorced from cinema as an art form, he was Mr. Bindaas, Mr. Lover Boy, Mr. Romeo, rolled in one, defining popular, mass-based entertainment like no one did or could.
His persona too was unique. Never in the history of Bollywood has there ever been such a dashing and debonair, comic-hero. Shammi's buffoonery (often in tandem with Rajendranath) and the way he pulled it off was amazing as were his comic turns like romancing Lalita Pawar in Professor! Alongside, he was passion and virility incarnate as his pyrotechniques with the drop-dead looker Sadhana in Raaj Kumar (Tum ne pukara, hum chale aye. Tum ne kisi ke jaan ko) proved. Also, unlike most other leading men of his time, he was not only cool with new, young heroines, but encouraging and helpful too. No wonder Sharmila, Asha and Saira continue to rave about his ebullient spirit as also his helpful, proactive mentoring. Romance, fun, high-decible excitement and glamor marked all his starrers, usually played out in some lovely hill station. Not for him the proletariat or common man roles. He was the definitive, fun-loving, masti-driven, rich, pampered laatsaab!
Despite ruling the late 1950s and 1960s with such megahits as Tumsa Nahin Dekha, Dil Deke Dekho, Junglee, Prince, Raaj Kumar, Jaanwar, Kashmir Ki Kali, Teesri Manzil, Evening in Paris and Brahmachari, critics never took him seriously. Perhaps it was because he himself never took himself or his roles seriously. But his fans worshipped him. His crazy, sensuous body language, dialogue delivery, amazing flair for comedy, flamboyant style and looks, devil-may-care attitude, agro-romantic handling of heroines… the Rebel Star was indeed something else.
Intelligent and realistic, Shammi gracefully quit the screen as leading man when he realized his girth was getting larger than his aura and moved to character roles. That too, he exited when he tired of "life with make-up" and switched to his Yahoo mode — only this time on the Internet. A techno and gadget freak, his romance with computers started way before it became a way of life in India and he was hugely knowledgeable and interested in it till the end. Coaxed into doing a small role in the yet-to-be-released Rockstar — directed by Imtiaz Ali starring his grand nephew Ranbir Kapoor — B-town's original Rockstar has moved from sight to memory.
Junglee, Janwar, Budtameez, Bluffmaster, Pagla Kahin Ka, we shall forever miss you. Isn't it appropriate that he passed away only two days before the 34th death anniversary of his idol, Elvis Presley on Aug. 16? In the final analysis, heroes and stars may come and go, but for you, Shammi Kapoor, one line every fan of yours on planet earth will always sing, full-throatedly, with love and gratitude for all the joy you brought to their lives …. Tumsa Nahin Dekha