Immigration
Trump Interviews Indian American Neomi Rao to Replace Kavanaugh in DC Court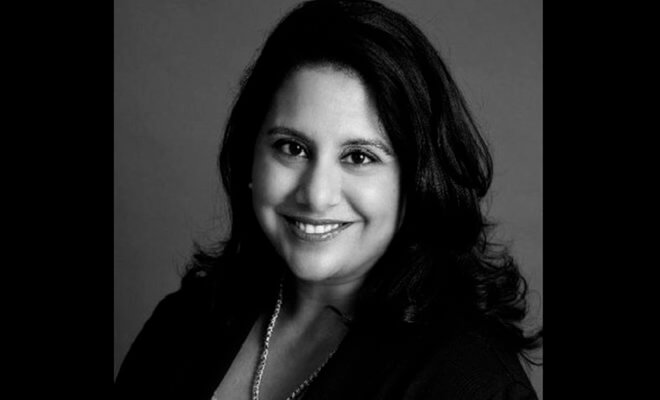 The post in D.C. Circuit Court has been vacant after Kavanaugh moved to Supreme Court.
President Donald Trump has interviewed Neomi Jehangir Rao, an Indian-American woman, to replace Brett Kavanaugh in the District of Columbia Circuit Court, considered the second most powerful court in the country after the Supreme Court, an American news website said.
Axios said in its report that 45-year old Rao is currently serving as the Administrator at the Office of Information and Regulatory Affairs (OIRA) under Office of Management and Budget. Her name was recommended by Don McGahn, who was White House Counsel from the start of Trump administration till Oct.17 this year.
It also cites sources as saying that Trump wanted to nominate "a minority woman and somebody who could be a feeder of Supreme Court" and thus decided to interview Rao. However, two sources told the website that Trump was not much impressed after meeting Rao.
The Axios reporter also claims to have an inside information from his source, who is close to Trump that "it seemed like he (Trump) was reconsidering his initial judgment of Rao and may still pick her."
Brett Kavanaugh, who is embroiled in sexual misconduct controversy is serving as Associate Justice of the Supreme Court of the United States since Oct.6, 2018. Prior to taking the oath of this position, he was serving as a Circuit Judge at D.C. Circuit Court, another reputed position in American judicial circles.
The post in D.C. Circuit court has been vacant since his departure. President Trump has been interviewing people to find a suitable candidate for the Judgeship.
Rao is seen as a suitable candidate by many as she brings with her extensive experience of the law field and has a good reputation among many key Democrats.
"Prior to joining the Law School, Administrator Rao served in all three branches of government. She served as Associate Counsel and Special Assistant to President George W. Bush. Administrator Rao also served as counsel to the U.S. Senate Committee on the Judiciary, where she was responsible for judicial nominations and constitutional law issues," according to White House website.
Rao, who has received her JD with high honors from the University of Chicago and her BA from Yale University, had clerked for Judge J. Harvie Wilkinson III on the U.S. Court of Appeals for the Fourth Circuit and for Justice Clarence Thomas on the U.S. Supreme Court. She also practiced public international law and commercial arbitration at London office of Clifford Chance LLP, reported NDTV.
Her mother Zerin Rao and father Jehangir Narioshang Rao, both are Parsi Indians and physicians by profession. However, Neomi grew up in Michigan, a midwestern U.S. state.