Arts
The Hirani Hit Machine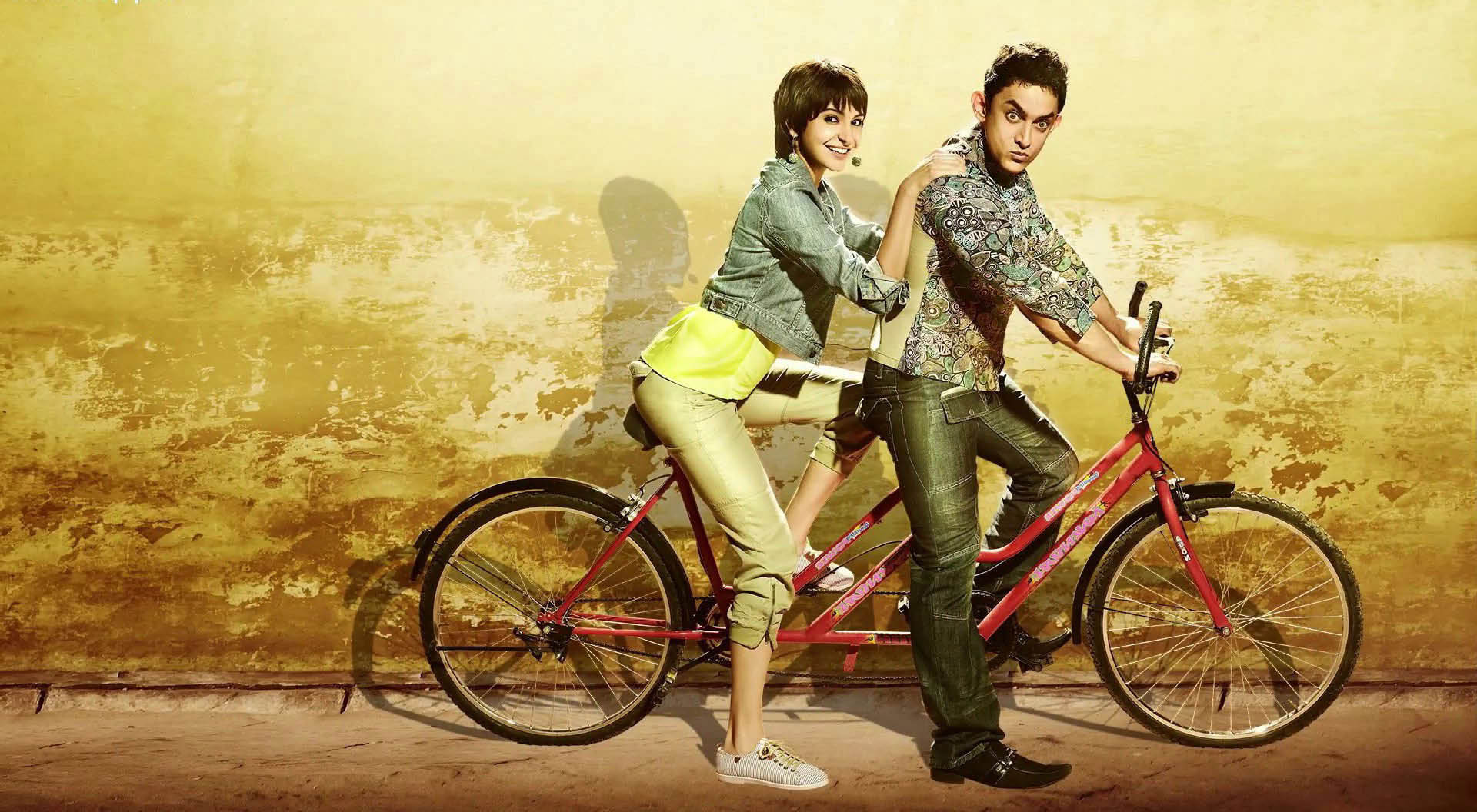 Beyond admiration, veneration, reverence, esteem, even awe, respect comes to mind when the name of Raju Hirani comes into play.
Bollywood is a universe by itself, a unique landscape that offers anyone ready to submit to the willful suspension of disbelief the Big O, at full throttle! It's a space unconditionally committed to E3: Entertainment! Entertainment! Entertainment! Artistic expression and intellectual debates challenging and provoking the mind is fine, but — ahem — is the return on investment in place? In this complex scenario different directors — Karan Johar, Adi Chopra, Farah and Sajid Khan, Sanjay Leela Bhansali, Sohail and Arbaaz Khan, Vishal Bhardwaj, Imtiaz Ali, Rajat Kapoor, Vikas Bahl, Abhishek Kapoor, Zoya Akhtar, among others — have made their peace with this situation to create and demonstrate their own template in an attempt to attract varying degrees of appreciation, approval and admiration. But the one person who continues to stand out as an amazing example consistently offering individualistic vision and version of powerful social comment wrapped in hilariously simple, audience-friendly comedy with sensational and spectacular success is Rajkumar Hirani.
Be it Munnabhai MBBS, Lage Raho Munnabhai, 3 Idiots and now PK, Hirani's brand of spontaneous, lucid and seamless connection with both the masses and classes, demonstrated by scary Box Office records, reveal the filmmaker's astonishing gift of leveraging profound, loaded and meaningful messages in a fun, easy-to-digest manner for one and all. No wonder beyond admiration, veneration, reverence, esteem, even awe, respect comes to mind when the name of Raju Hirani comes into play.
His back-story is fascinating. Son of a refugee from the great tragedy of Partition, Raju's father took up work in a bangle factory in Ferozabad, UP and later moved to Nagpur where he set up a Typing Institute with two typewriters. It flourished and soon he had over 1,000 students running 16 batches a day. The advent of the computers however forced him to shut down the business in 2000. Raju's father was never keen that he join the business although once, when his parents were away on vacation, he showed his gifts as a salesman by selling 40 typewriters in 40 days. When he learnt that Raju was interested in movies, his dad packed him off to Mumbai (with a decent portfolio) to enroll in a good acting Sshool, but the young, small-town lad couldn't adjust and returned. Later, his doting dad sent him to FTII, Pune. The acting course had shut down, the director's course looked tough and overcrowded, so he enrolled in the editing course where he did brilliantly enough to earn a full scholarship, reducing the financial stress on his father. After graduating he went to Mumbai, struggled with a few freelance jobs in ad and corporate films, before joining Vidhu Vinod Chopra's unit making Mission Kashmir. He never looked back.
It is said that all Raj Kumar Hirani's stories are taken from life. Says brother Sanjeev "Raju used to visit a Medical College often because he had friends there. Munnabhai came from there — especially the ragging scene. Sunil Dutt's first scene in the film where a chor tries to rob him at the Railway Station is taken from a similar incident that occurred in our father's life."
His latest PK however comes from "a sustained discomfort with the way religion today is perceived and played out in everyday life, with blind faith and aggressive dismissiveness about anything that dares to question." Hirani admits that the germ of this subject had been with him for a long time, but it is only now that it demanded to be articulated. A master of stating complex subjects simply, in a delightfully quirky and charming manner, his creation of an ET-like creature from another space, shuffling about with childlike gait, wide, green-tinted gaze hiding an impish glad eye, shooting of innocuous questions in Bhojpuri, paan-stained mouth and gaudily printed shirt, is both his and Aamir Khan's crankiest crack at audacious experimentation, taking it (pun intended) literally, to another space! Following his traditional template of sugarcoating social comment, PK, like all his previous efforts, once again draws attention to the simple fact that even within the Bollywood mainstream space, it is possible to zoom past all those revered zeroes and crores without selling out, compromising, catering to the corny, horny front-benchers or pandering to silly people, by using humor as an endearing, uplifting, emotional, healing touch.
Critic Vinayak Chakravorty believes that Bollywood can, and should, learn from the thumping success of PK. "At a time when most other superstars are selling nonsense in glittering packages to satiate their Rs. 200-300 crore lust, Aamir is selling sense … His cocky jibe at religious fallacies stands out because most other superstars stabs at messages have ranged from dumb to dumber!"
He points at Salman Khan's Jai Ho (attempting an aam aadmi turn) Ajay Devgun's Bajirao Singham, Akshay Kumar's army man in Holiday, even Shahrukh Khan's forced nationalism in the no-brainer Happy New Year as pathetic examples of jabardast shoe-horning the message quotient in a free-for-all brainless entertainment freakout.
Writer P.K. Vaidyanathan believes that the film's stupendous success — the biggest Box Office earner in Bollywood history with a global take crossing a staggering Rs. 544 crores and counting — is largely because it superbly presents a deep, existential philosophy.
He insists that "there is a PK in all of us" who, from an unconscious, helpless being gets transformed into someone conditioned and indoctrinated into beliefs of our families, friends, teachers and society. From a pure, unpolluted soul, we become smart, intelligent, knowledgeable human beings ready to take on the world, but in the process lose connection with our inner selves. We feel incomplete and that's when we turn to religion and spirituality for solace, solutions, answers. But, as PK says in the film, which God to turn to? Who is the God of the many Gods we know? Whom to believe and which religion to follow? PK's answer is brief and illuminating: Go seek and trust that God who made you, not the God that you made.
The weirdo himself, PK (aka Aamir Khan) follows with his take on what's so special about Raju Hirani. "He is a film-maker who has a great sense of story, a clear idea of what he wants to say and the ability to convey it with a sense of humor. What he is saying is always important and dramatic, but the vehicle is always comedy. He is in absolute command of what he wants to say and how he plans to say it. He has strong conviction too. Besides, his talent as a writer-editor strengthens his hand as a filmmaker. He is also an extremely honest film-maker, living the words and action and making us believe that it is really happening."
In conclusion, here's the secret recipe of his best-selling, mouth-watering, visual feasts: Boman Irani as the funny, antagonist; non-conformist central character doing unconventional things with brilliant results; presenting the spirit of idealism and humanism through satire; lastly, superbly intelligent juxtaposition of the emotional and poignant with the comic. Now let's see how the army of Bollywood's mimic men do their Master Chef act to give us their version of the recipe.