Arts
The Curious Case of Katrina Kaif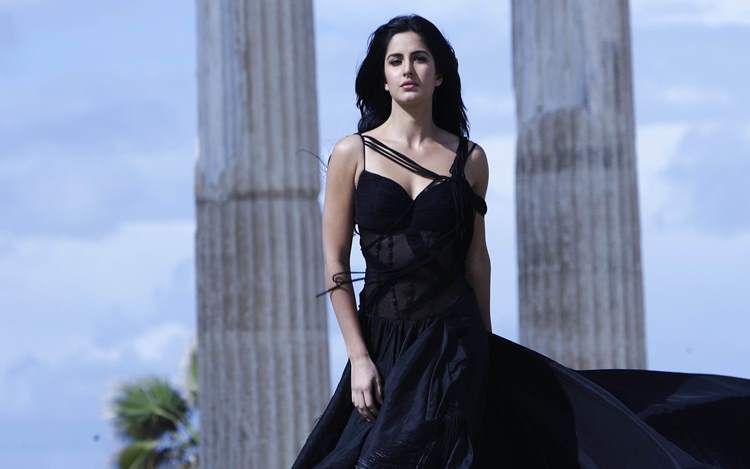 Adecade ago, when a pretty, young, Indian-origin, Brit-nationality firang lass debuted in a film called Boom, no one of any worth — film-makers, critics, audiences — took any note of either the bizarre film or the debutante. Interestingly, a decade later, the very same insignificant and ignored actress scorches the screen and marquee as a legit A-lister, ruling Bollywood with films, endorsements and fans galore.
How did this miraculous transformation come about? Hard work at learning and later mastering the brand of acting required for a Bollywood heroine? Smart, shrewd moves in quickly identifying the real movers and shakers who can help fast-forward her career with connections and breaks and cosying up with them? A combination of both … or just tons of plain good luck regarding right time, right place, right people?
Amazingly, although she is acknowledged as a top-bracket heroine, bogeying with the best, she is always dismissed as an actress. In every episode of the hugely popular TV show Koffee with Karan, (for example) there is a Rapid Fire segment where stars and directors on the show are invited to rate — in order of preference — the best and worst actress among the top heroines and heroes. Invariably and unfailingly, Katrina Kaif, when compared to her colleagues Priyanka Chopra, Kareena Kapoor, Sonakshi Sinha, Deepika Padukone, Anoushka Sharma, Vidya Balan and now Kangana Ranaut, is at the bottom of the list. Yet, the biggest banners, the hottest leading men, Blue-chip Advertisers and zillions of fans rooting for her tell another story. So, despite flopping in the acting and speaking department, how does Kat Kaif still rock?
Veteran Film Critic Rauf Ahmed believes the answer is very simple: "Bollywood and commercial cinema is not about great acting prowess but performing! The mass audiences, everywhere, demand — from actresses — the glam, sexy, beauty quotient that provides for the paisa vasool factor! They must complement the all-conquering hero's aura with the right dose of femininity, desirability and oomph. Sure, acting is important but when you are up with the hottest A-listers — the Khans or Akshay — performing is the key."
Ahmed insists, this attribute is not to be sneered at and is easier said than done: "To attract mass audiences, pan-India is no joke and Katrina has quickly and brilliantly understood what is required, marketable and popular in B-town and perfected it to perfection. Agreed, serious actresses may be dismissive of her, serious critics too, but it is clear that she is here to primarily entertain. When required to demonstrate her acting chops – Jab Tak… Rajneeti, Zindagi Na Milegi Dobara — she does a decent job, but overall she knows her strengths and the reason she is saleable and socks it, big time. And to hell with what her colleagues think. Never forget it's the audience, not the film industry, who call the shots. So Chikni Chamelii, keep rocking!"
For reputed film critic Saibal Chatterjee, Katrina Kaif's success remains a mystery: "Here is a star who is the definitive outsider, can't speak proper Hindi, can't really act and yet has socked the box office, hearts of audiences and advertisers and remains the most googled B-town actress of recent times!"
Chatterjee confesses that it is difficult to figure out why: "Could be her professionalism, full-on seriousness that she brings to her job, her private persona of being a private person (hardly ever seen at Filmy do's) sweetness, dignity and charm that she reflects in her interactions with the press and electronic media during promos (sans the usual chamchagiri or bitching by most actresses) or the smartness to capitalize on her strengths by selecting roles that don't demand too much heavy-duty histrionics … not that any of our top Bollywood female stars are great actresses by any stretch of imagination! When you compare any of them to any Hollywood A-lister, they become invisible!"
So, while the female stars (specially) are openly candid about where Katrina's place is in the Bollywood pecking order where acting is concerned, none of them seriously match her drawing power with the film makers or audiences. Deepika Padukone and Kangana Ranaut maybe the new flavor in tinsel town, but Kat remains super hot and in demand all the way. Why?
Simple. In India, entertainment is movies, which translates into Bollywood, which simply means stars, which in turn is about glamorous escapism. Katrina Kaif, with her peaches and cream complexion, Barbie doll looks and sensational dancing skills, offers mass audiences a glorious vision of desirability and sex appeal minus the manufactured and put-on nakhra or vulgarity others frequently parade. There is an intrinsic sense of honesty and sweetness that others lack, along with a sense of gay abandon without inhibition. Finally, of course, the quaintness of her accent. No wonder Salman Khan, Shah Rukh Khan and Aamir Khan sing her praise as a brilliant co-star and professional. So, at the end of the day, beyond her alleged liaisons with Salman Khan and Ranbir Kapoor, it is the return on investment and brand equity that matters and in that area, the outsider and phirang who can't speak Hindi properly and can't act is doing fine. Simply because in Bollywood, mass audiences are looking for glamorous performers and entertainers, not soul-strip histrionics and Katrina Kaif, in her quiet understated, no-nonsense focused way, without dramabaazi, has understood that blueprint and continues to pursue it with passion and purpose attracting insane success.
So, who's afraid of those corny rapid fire evaluations in the Koffee with Karan show? Killer Kaif is safe and secure in her place and the hell with the bitching chatteratti!