Business
TCS Techie Hari Sudhan Goes Missing in Finland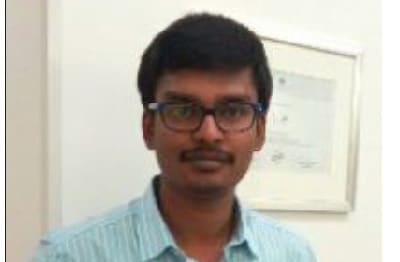 Hari Sudhan, who was living in Finland since February last year, went missing last week.
By
Hari Sudhan, an Indian techie who works for Tata Consultancy Services (TCS), has been reported to have gone missing in Helsinki, Finland. The 26-year-old engineer, who hails from George Town, Chennai, has been a resident of the country since February 2016, and suddenly went missing last week.
Investigators in Finland are conducting thorough searches in various jurisdictions and hospitals to locate Hari Sudhan, but have not been able to find him. Balakanna, Hari's father, told the media that he last talked to his mother on Sept. 8 evening. Balakanna added that Hari had the habit of going out with his friends on weekends, but this time, he did not come back on Monday.
Family Waits for Hari's Return
Hari last visited his home in Chennai two months back. Tej, his younger brother, told Deccan Chronicle that the family has not received any update about him, and that they do not have any option but to wait.
Tej added that the TCS as well as Finland officials have been very helpful, and are providing details about the developments in the investigation. Several family members of Hari Sudhan have tweeted to the Indian Embassy in Finland, enquiring about the status of the case, and they have received an acknowledgment from the Finnish Indian house.
The embassy retweeted their queries, stating that they are in touch with TCS and Finland Police officials regarding the whereabouts of Hari Sudhan.
My nephew Hari Sudhan missing for last 3 days from Helsinki,Finland.If any info,pls contact Tej +918056192497 @SushmaSwaraj

— Bhagya (@Bhagya987654321) September 11, 2017
V r in cntact wth police n TCS reg whrabut of yr brthr. pl contact us @ hoc.helsinki@mea.gov.in/tel +358443414350 for details @SushmaSwaraj

— Emb of India Finland (@IndEmbFinEst) September 15, 2017
Despite conducting massive searches at various locations, the investigative officials have not been able to find Hari Sudhan. TCS will soon send two of Hari's close relatives to Finland, as the Finnish Police officials have said that they will reveal further details about the case only to his relatives.
Hari Sudhan joined TCS in 2013. The company sent him to Finland in February 2016. More than 500 people are working for TCS in Finland in cities like Espoo, Salo, Tampere, and Oulu.