Crime
Sikh Council Nominee in Australia Racially Targeted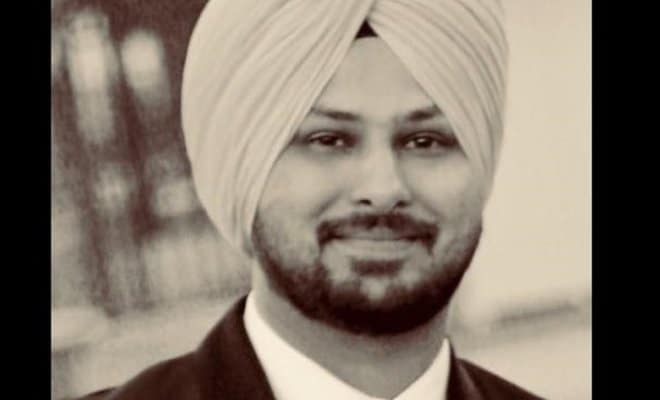 In the video, a man in the truck is seen shouting racial slurs at the life-size cutout of Sunny Singh and later running over it.
A Sikh man, who is running for the city council in an Australian city, has been racially targeted by a man in a truck shouting racial slurs at his huge cut-out, made up of one of his election placards. In a video that was posted online, the truck was seen running over the cut-out, in the end.
According to a report in ABC News, Sunny Singh, a taxi company owner and founder of the city's Sikh church, is running for the Port Augusta City Council. His was targeted on social media in a video, in which a man was seen directing racial slurs on his cut-out and later running over it. The video was posted on the national trucking Facebook page.
Australian newspaper The Advertiser said the video was made by Grant Moroney of Moroney Trucking.
ABC News cited Singh as saying that it was the first time he was subjected to racial behavior in Port Augusta and added that the community has always been with him.
He said that neither he or anyone he knows could watch the video until the end. He said that he doesn't even know the man who was abusing him in the video.
"I was a little upset and shocked because I'd never even seen this man before, never met him, I don't know why he did it," Singh told ABC.
However, he expressed his happiness for getting support from the people be it in form of Facebook messages and comments or personal gestures.
"This morning I saw Facebook and I saw hundreds of messages and comments supporting me," he said.
Many people including South Australian Attorney-General Vicki Chapman and Port Augusta mayor Sam Johnson have denounced this racial act.
Chapman termed the video as "disturbing" and "on the face of it, racist conduct" and said, "I understand the police are immediately investigating this matter, but certainly at first blush this is most disturbing conduct. But we'll await the police report," the report said.
"We are a state that has a very proud history of democracy. Our government is completely behind maintaining that and the right for people to stand for public office. I just want to say to other candidates in the local government elections, thank you for standing," she added.
Johnson expressed his shock over the violence and racial behavior in the footage and said, "Appalled, absolutely appalled, gutted, outrageous — in today's society, what would possess anyone to do that? Clearly a lot of effort was put into that."
Sharing his sadness over the attack in his Facebook post, he admired Singh and the community by calling them hard working people.
"Sunny Singh is a shining example of exactly the type of migrant we want to welcome into our community, and not offend in this way. The offending post should be removed immediately," said Dan van Holst Pellekaan, Member for Stuart, which includes Port Augusta.
Moroney Trucking, the trucking company seen in the video, has been suspended as a service provider.