Arts
Rise of The Musicals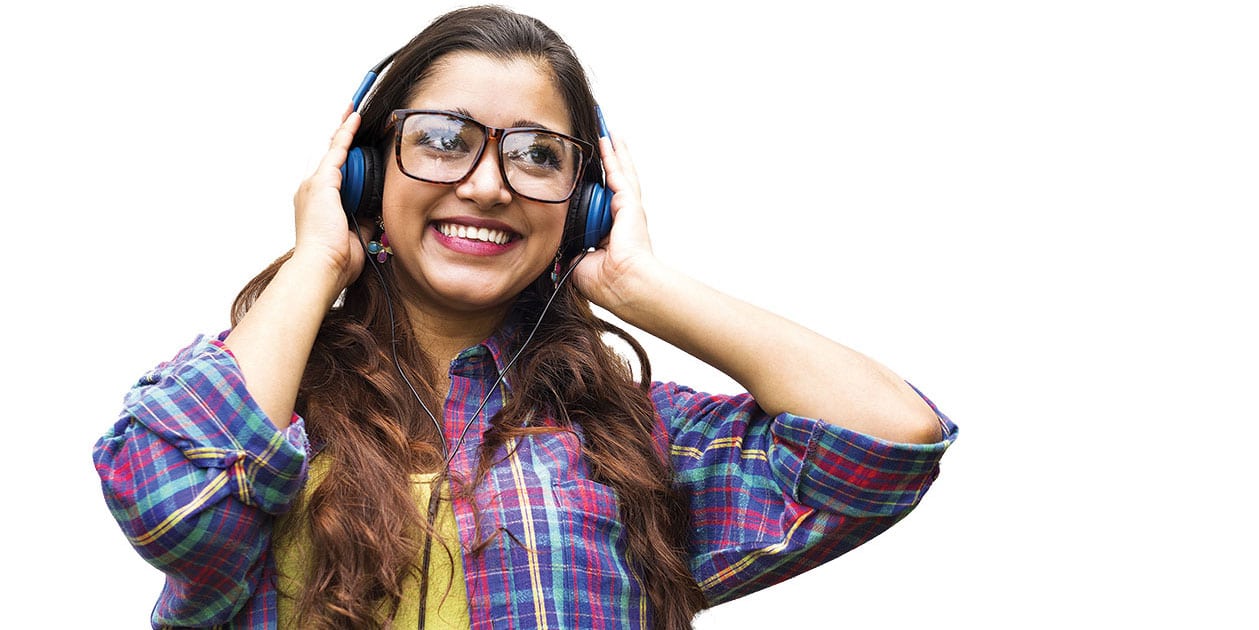 As Indians become avid connoisseurs of musicals abroad, why is the homegrown industry fledgling?
The American musical fantasy film Beauty and the Beast released in India to an overwhelming response in March. Indians flocked to the theaters, possibly not just because the lead actress Emma Watson released a video wishing Indian audiences on Holi and urging them to catch the movie, but mostly because of the fairy tale's popularity as one of the most successful and longest running Broadway musicals ever.
Earlier this year, another Hollywood musical romantic film La La Land had a tremendously successful run in India. An intense story of a couple, fused together with song and dance sequences that showcased everything from joy to pathos, effortlessly fell into place like pieces of a jigsaw puzzle for most Indians. The movie, though not a live stage performance, succeeded in winning over Indians already sold on the idea of a musical from the West.
Musical or musical theater is a form of a theatrical performance that brings together song, dance, dialogues and acting in a live setting. The medium is close to the concept of Opera, but unlike an Opera where music is the focus, in a musical, dialogues have equal importance. Musicals are performed all around the world, and in cities such as New York and London, they are an integral part of entertainment culture.
Many affluent urban Indians have been following the musicals trend of the West; a trip to major destinations, such as New York or London, includes catching a Broadway or a West End show.
Sensing the Indian penchant for Western musicals, in 2015 Disney brought the Beauty and the Beast musical to India in a complete Broadway set up but with an Indian cast and crew. The show was a mega success, giving Indians a taste of Manhattan style live entertainment in their cities. Encouraged, the team re-ran the musical late last year in Mumbai and Delhi and now hopes to take it to other cities as well.
The director of the show, Vikranth Pawar, said the spectacular scale and grandeur of the show exceeded anything Indians had been exposed to before: "When people will come and watch and be fascinated with such performances it will definitely give a new lease to the theatrr culture in India."
While it may not be the first time that creative artists may be deploying a western phenomenon not just to attract audiences, but also to give a new fillip to an otherwise ignored homegrown industry, the irony remains that most Indian musicals produced today receive better response abroad than in India.
For most Indians, a musical is related to Broadway or West End. World famous musicals, such as Le Miserables, Matilda, Phantom of the Opera, The Lion King, Mamma Mia, and others have found a loyal patronage among their Indian watchers.
Is the appeal of Western musicals over traditional musicals or folk performing arts a Western hangover? Actor, director and playwright Sohaila Kapur demurs: "It's not about having a colonial hangover. Instead the problem is that the Indian audiences do not have many homegrown choices. Entertainment in India begins and ends with Bollywood. It's Bollywood where the big money is and hence that's where premium production and infrastructure quality lies…. If Indians were taking to everything from the West, just because it was coming from West, then well, Hollywood would have been bigger in India than Bollywood, which clearly is not the case."
Bollywood, the big daddy?
Bollywood choreographer Sandip Soparrkar, whose musicals Born to Love, When Gods Meet and Why Roses are Red have played around the world, says: "While theater in India has had an interesting trajectory, the musicals have suffered mostly because of Bollywood. Most of our films are musicals. I would put the blame on Indian cinema, because in Europe, America or even other Asian countries, the films do not feature music and dance. Musicals such as the recent La La Land are rarely made. In India not only 98 percent of our films are musicals, but we also release 5-7 movies every week. Imagine the quantity already reaching the audiences."
Theater artists also blame lack of funding in the country. Sohaila Kapur says: "Musicals can be an extremely expensive industry. Unlike Broadway or West End there is no focused funding for theater in India. Most of the initiatives for performing arts come from CSR (Corporate Social Responsibility) activities. Lately a lot of CSR is also diverted towards funding of lesser promoted sports in India, so obviously the theater world suffers from lack of resources."
Theater veterans say that to hook audiences on Indian theatrical presentations, they must be superior in quality and technology. Most concede that the current Indian musicals do not match a Broadway production. Kapur says: "Sadly the standard to judge an Indian musical always remains Bollywood or Broadway and in front of these well-established channels the theatrical presentations can be tacky."
Soparrkar adds: "It's unfortunate, because despite the constant validation through Bollywood that Indians love musicals, most directors are scared to bring the format live on stage."
But critics believe that with growing interest in performing arts in the country, the category is just waiting to explode.
Kapur says, "Bollywood has dominated our entertainment industry for the past 50 years, but there has been
a rekindling of interest in musicals and this is likely to grow big."
Musicals have such deep roots in India it is primed for rebound. Theater actor Vidushi Mehra, who played Mary Magdalene and Faintaine in the famous musicals Jesus Christ Superstar and Les Miserable, says, "Musicals were very popular in the 1990s, with theater directors, such as Sita Raina, Lilette and Lushin Dubey and George Pulinkala. During those times all big musical films such as Greece, Jesus Christ Superstar, West Side Story, Les Miserables, Chorus Line, Beauty and the Beast were adapted on stage. However, the penchant and passion somehow got lost. The contemporary live bands did not want to undertake the responsibility of orchestrating a musical and it was the lack of resources that ultimately led to a decline."
She adds, "We also lost a talented musician such as Joe Santana very early who made great contribution to musical theater. Not only very little was done to commemorate his contributions with most other directors growing old, there were not many young takers to promote the medium."
Bridging the two worlds
With Bollywood as the hallmark, leaving little scope for other art forms to flourish, the artists had another idea — that of fusing Bollywood and regional musicals for a medley with wider appeal. In 1997, Sohaila Kapur came up with possibly the first ever Bollywood musical, Yeh Hai Mumbai Meri Jaan, which was shown at the Edinburgh Fringe Festival and received an overwhelming response. Since then, the musical, rechristened Mahim Junction in India, continued to fascinate both Indians and its global diaspora. Today many Bollywood musicals have been doing the rounds around the world and gaining wide audiences of Indians settled abroad.
The modern day Bollywood musicals, such as Zangoora followed by Jhumroo at Nautanki Mahal in Kingdom of Dreams, have brought back Indian attention to local musicals. Ayesha Dahra, who was part of the key team to launch Zangoora in India, says: "When Zangoora was launched in 2010, there was a vacuum in the live entertainment industry. Since India had so much to offer with its rich culture and heritage, Viraf Sarkari, director and conceptualizer of Zangoora, thought it was time to showcase it and combine it with Bollywood that holds a fascination all across the globe."
She adds, "Zangoora that has been staged nonstop since its launch worked also, because Nautanki Mahal, where it is performed, is so technologically sound that it can rival many international productions."
While Bollywood musicals did pick up and opened new vistas, most were primarily showcased abroad instead of India. The production cost of musicals is so high that it requires steep ticket prices. Indians are reluctant to pay for expensive tickets for shows that don't feature prominent film or TV actors, so most directors opted to show abroad. In addition, says Sohaila Kapur: "If the producers are earning in dollars why would they want to stage their shows for far lesser profits in India."
Most Bollywood musicals today are therefore nostalgic to appeal to Indians in the diaspora, tugging at them of the era they left behind of popular music of the 1960s and 1970s.
But why are Indians prepared to shell out big bucks abroad to watch artists they may not have heard of before? Shalu Sharma, a personality development coach based in Ghaziabad, says: "I watched Mamma Mia on Broadway and I can vouch that I have never seen something so synchronized and beautifully presented on live stage in India. I agree that many catch their first show abroad for that keeping-up-with-the-Joneses syndrome, but once you see it, you realize that its every penny worth the experience."
Vidhushi Mehra concurs: "Last summer I took my kids for the Charlie and the Chocolate Factory showing in London and the summer before that we saw The Lion King. Sadly right now in India we do not have the bandwidth to stage such well scaled productions."
But the sentiment is not universally shared. Ayesha Dahra, says: "I watched Moulin Rouge in Paris and while it was breathtaking, I feel the Indian productions like Jhumroo or Zangoora have a greater appeal as they have a narrative along with entertainment in them."
Indian theater directors also have difficulty roping in talented actors who have the stamina and ability to perform in a musical, which requires a combination of three art forms — dance, music and acting. Most actors see theater as a stepping-stone for a career in Bollywood or TV. Kapur says, "Yes, that's an ultimate goal as television can pay you astronomical amounts, so to find actors who are serious about theater can be challenging."
Nevertheless, the future of musicals in India is definitely looking brighter. Theater director and writer Trisha Patel, who has been incorporating many new elements, such as dance drama and psychological themes in her stage shows, has noticed an interesting change in preference patterns lately: "While watching an Indian film with a song and dance sequence is a normal expectation, the culture is slowly changing. The younger generation is open to watch a Bollywood movie without a dancing around the trees sequence. It's a small change, but is expected to grow with an increased exposure to films and plays from other cultures. This may lead to newer ideas of amalgamating culture and popular choices on theatrical stage, which is just the formula for a live musical."
She adds: "Even though nautanki style of theater is as old as our culture, the trend of musicals is in its infancy, but not defunct. We have had some successful stage plays against the odd of economics such as Aaj Rang Hai, Stories in a Song, Mere Piya Gaye Rangoon, etc. that incorporate story, dance and live music. They have played to full audiences and have led to commercial successes, such as Zangoora."