Arts
Rewriting Bollywood Connections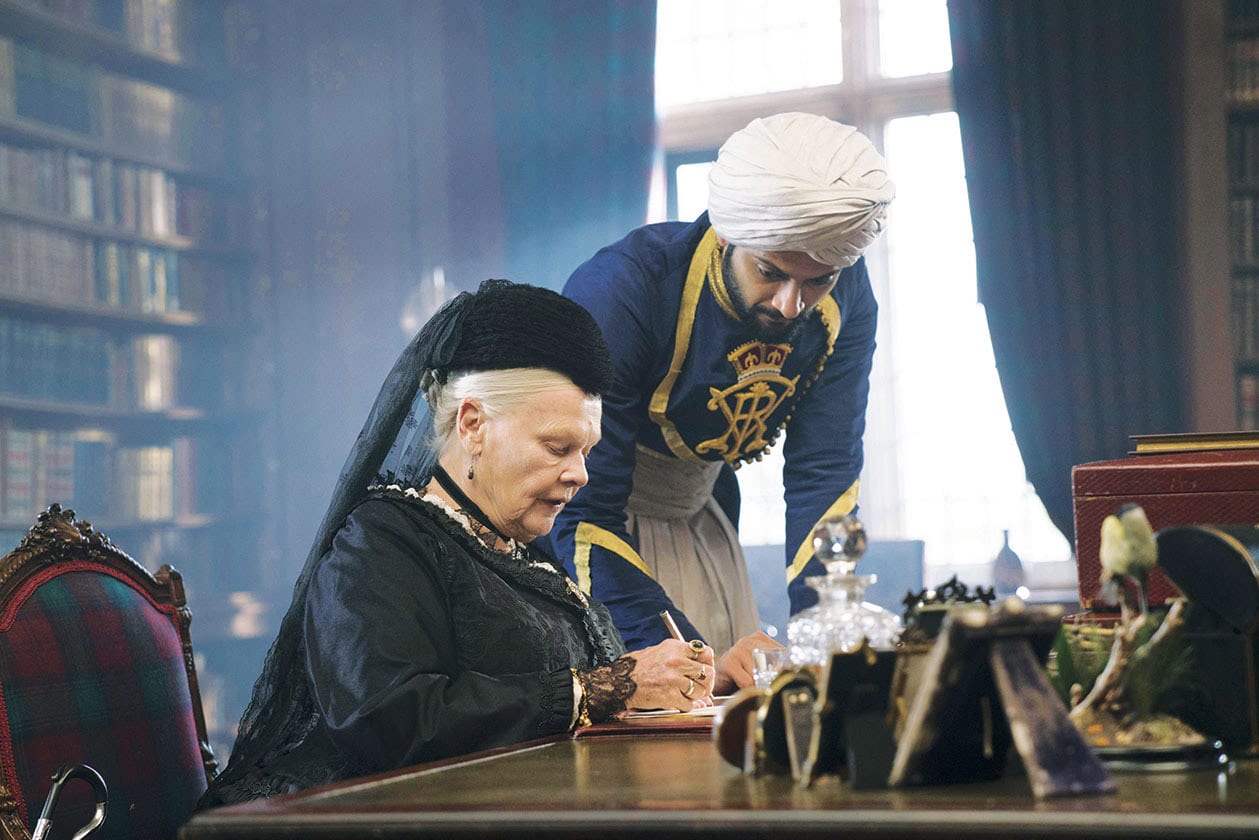 New Indian talent is being discovered in the West, because Bollywood is still not prepared to pitch big money on "outsiders."
When the trailer of British American film Victoria and Abdul began airing recently, it was time for Indians to sit back and take note. It was perhaps the first time that a relatively lesser-known Bollywood actor was seen portraying an important, almost central role opposite Hollywood royalty Judi Dench.
The film, which is slated for a release in September this year, stars Ali Fazal, and from the look of the promos, which show Fazal in every scene and every cut, it can officially announce the arrival of another Indian cross-over star after Priyanka Chopra.
It's no mean feat that Fazal, who is known in Bollywood mostly for his roles in commercial flops, such as Always Kabhi Kabhi and Fukrey, was able to bag a role so path-breaking that it may open a new innings for other aspiring Indian actors.
But besides the usual another Indian making it big in the West story, Fazal's arrival points to another important trend — that Bollywood, while opening up to offer breaks to new talented actors, is still unwilling to pitch big money on "outsiders."
Perhaps, this is the sentiment Kangana Ranaut echoed in an episode of Koffee with Karan earlier this year. Ranaut, who often stires controversies with blunt talk, boldly remarked how filmmakers, such as Johar, are the flag bearers of nepotism in the industry. During the interview, Ranaut also talked about how Aditya Chopra, another big-name Bollywood director, decided against casting Ranaut in his projects as he didn't think she would make it big.
But Ranaut did make it big and has proclaimed that she may be in no mood to work with the Khans, a move almost considered suicidal in Bollywood.
 While Ranaut, with three national awards and speculations that she is among the highest paid actresses in Bollywood has secured her position, many other talented actors even after proving their mettle with extraordinary roles, are still awaiting their big Bollywood moment mostly, because they are "outsiders," or do not belong to important cliques in Bollywood.
So Near Yet so Far
This is perhaps the most opportune time for newer talents to get picked up in Indian entertainment. Today a big-ticket Bollywood movie is no longer the only place to showcase talent. Some of the finest actors have emerged and been noticed with the opening up of a gamut of options, such as independent cinema, as well as web and TV series.
In recent years, several newcomers have hit the big time. Vikrant Massey was discovered following his portrayal in the powerful role of Shutu in Konkana Sen Sharma's directorial venture Death in the Gunj, besides impressing audiences with his roles in Lootera and Half Girlfriend. Manav Kaul stood out for his performance in Jolly LLB despite the looming presence of a big star like Akshay Kumar. Sayani Gupta, of Margarita With A Straw fame, will be next seen in Jagga Jasoos with Katrina Kaif and Ranbir Kapoor. Rajkummar Rao in Trapped and Swara Bhaskar in Anarkali of Aarah along with Jim Sarbh, who debuted in Sonam Kapoor starrer Neerja as an antagonist, all are evidence of the opportunities for experimental artists.
However, the character artists who have been infusing life into newer formats of storytelling with their nothing-to-lose attitude and loads of talent, complain that when it comes to commercial blockbuster movies, the roll call is often predictable.
It is rare for newer unconnected greats of experimental cinema to cross the line for a lead in a true-blue Bollywood masala movie. An upcoming actor who has garnered attention for his roles in web series, says on condition of anonymity: "What Hollywood did for Ali Fazal, Bollywood could never have. This is because the connections and the family name guarantees a certain ring in the cash register, so producers often look away from character artists when they are casting for their big budget films."
But isn't that the fault of audiences as much as that of production houses? If the public continues to flock to the cinemas because of the names associated with it, it may make sense for producers to follow the box office. However, critics argue that is a self-fulfilling prophecy. Only if producers take the risk of casting newer stars in blockbuster movies could the public make a choice. Until then, for all their talents major roles evade new artists.
Ray of Hope
Despite Bollywood's snobbish inability to look beyond the own success roster, some artists have broken through. Bhumi Pednekar, despite her unconventional looks for a stereotypical leading lady in a Hindi film, broke new ground with the success of Dam Laga ke Haisha and Diljit Dosanjh of Udta Punjab is no longer a superstar just in Punjab. Kirti Kulhari, who turned out to be a great Bollywood discovery with her role in Pink, has been offered a lead role in Madhur Bhandarkar's next film Indu Sarkar. Adding to their refreshing new energies is the candor of some of the new critically acclaimed actors. Saqib Saleem, actress Huma Quereshi's brother, who has carved out a unique niche with films such as Mere Dad Ki Maruti and Mujhse Fraandship Karoge, recently said in an interview that he's not an actor who gives his films a Rs 30-crore opening and his producers know it.
But many other talented actors in Bollywood who were showered with critical praise share the flip side of their 15 minutes of fame; once the initial excitement of a role dies down, the same directors who spoke highly of their works fail to follow through with any real opportunities. Recently actor Rajat Barmecha, who made a debut with the 2010 surprise hit Udaan, wrote a rather candid Facebook post in which he revealed that despite being heralded as the next big thing by critics and industry people, how he had to wait endlessly for a meaningful role "because I know I don't have a Godfather sitting with me and giving me films after films," adding, "I have to make my own path without any help at all."
While what awaits Victoria and Abdul at the box office remains to be seen, the fact that Hollywood offered a platform to a talented actor, never mind his connections or status in the industry, is surely a step that Bollywood should have taken long before.