Arts
Resurrecting the Folk Arts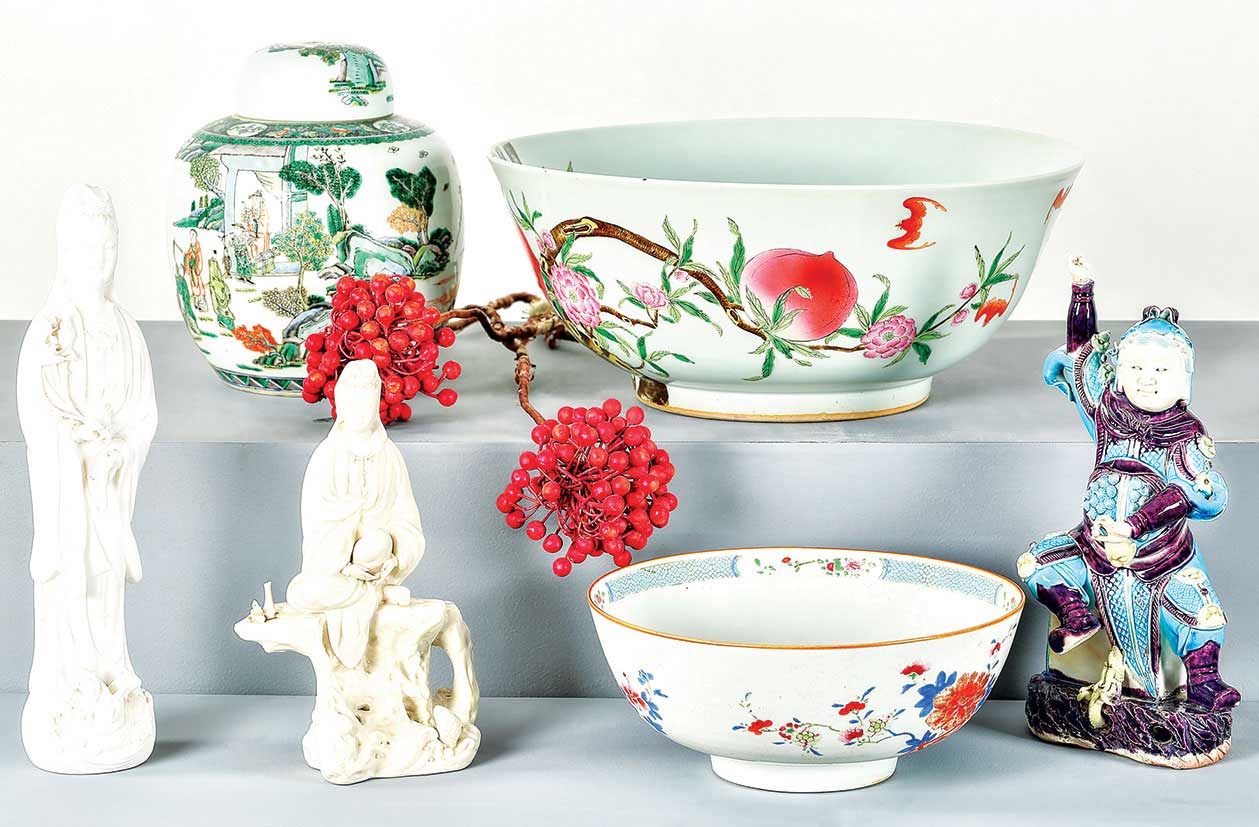 Asian folk art has long fascinated the West, which is drawn to its intricate tales, myths and traditions. But the value of the artworks are lost on most Indians.
In late summer, saffronart.com, an online auction house, hosted a live Asian Art Auction, featuring 18th-20th century Tibetan thangkas and Nepalese pauba paintings based on Buddhist and Hindu iconography.
During the auction, a bronze 20th century art piece from Nepal depicting an eighteen-armed Durga, titled Mahishasuramardini, received a winning bid of $20,856. The artwork shows Durga and her mount, the Lion, proclaiming their power against the Buffalo demon Mahisha. The statute tells a fascinating mythological tale of the fiery goddesses' fight against the evil.
Elsewhere in Colorado, at the JLF Boulder 2017 — an offshoot of the Jaipur Literature Festival held every year — artists from the Indian Tribal Bheel community displayed artworks that brought alive the folklore, mythology and customs of the lesser known Bheel community.
Asian art has long fascinated the West, which is drawn to its intricate tales, myths and traditions. But the value of the cultural representations in artworks are lost on
most Indians.
Anubhav Nath, curatorial director, of Delhi based Ojas Art Gallery, who was instrumental in bringing the Bheel artists to America, says, "The idea behind bringing these not-so-popularly known art forms from India to other countries is to provide these artists a newer audience that is eager to understand their works."
"Every year, we choose to bring a different genre from Indian art world. For the past three years we brought Gond, Madhubani and now Bheel art from India. While a lot is happening in India, sometimes many of these art forms do not get the attention they deserve back home, perhaps because people are yet to realize the novelty behind these ideas."
But the stories are getting increasing global attention. At the ongoing British Ceramics Biennial 2017 (Sep 23- Nov 5) underway at Stoke-on-Trent in England, Warli artists from India are exhibiting their paintings in association with UK based artists and filmmakers, who formed a project, titled Heart:Beat.The project, which actually began from a small artists' residency in Dahanu, has BCB, Manchester Metropolitan University and The Centre for Environmental Planning and Technology, Ahmedabad partnering.
Warli, a centuries-old art form, which originated in Maharashtra, has now found recognition in some of the leading art galleries around the world, telling often radical stories through its simple technique using cow-dung and mud washed base. The artworks that often represent nature are not just simple depictions of daily chores, but are also representative of modern day emergencies, such as depletion of forests and the need for conservation.
INTERTWINED WORLDS
Perhaps it is these interwoven stories, both historical and modern, often depicted in art works from the region that make them worth discovering for international art houses and galleries. Hugo Weihe, CEO of saffronart.com, says:
"We're excited to establish a category of Asian Art with this first sale. This auction included works which are not only rare, with a unique story of collecting behind them, but are also significant as they illustrate Indian influence and the historic exchange of ideas and trade within Asia. It offers new discoveries that open up fresh perspectives."
He adds, "We plan to establish Asian Art as an annual category, highlighting and celebrating important works from across Asia."
Anubhav Nath says often artists with their works bring together two worlds, either by providing the dots of the connections that brought the societies together in the past, or by talking about common contemporary problems through an ancient technique.
However, ironically it is the home audiences that sometimes fail to see the message. Often the stories of artists, like their deep-meaning works, speak for themselves. Nath shares the story of a now well-known Gond artist from India: "Bhajju Shyam's is an inspiring story who rose from the rank of being a security guard to a well-renowned artist. His 2004 book London Jungle Book, received international acclaim. But this artist who was able to showcase his works at the London City Museum and is revered for his work globally, hadn't had a solo exhibit in India until recently."
Often homegrown talent escape attention locally, perhaps because the form of art in small villages and towns fails to attract the attention of mainstream media.
According to curators, the real Indian art lies in remote corners of cities; often the artisans are themselves unaware of their valuable skills and even more often they lack access to opportunities to connect with the outside world.
Nath says: "We organize an art award every year for which we invite entries from artists across spectrums and often we get artisans who have been quietly doing works of such exceptional quality in some remote corners of the country."
He says, "Lado Bai, an unlettered Bheel artist who exhibited at Colorado and was also the recipient of Bheel Excellence Award in India earlier in the year, received her award from Sean Anderson, associate director in the department of architecture and design, MOMA, New York."
According to Nath, it is stories such as these that need to be highlighted in India and then globally for real artists to emerge.
MISSING THE CONTEXT
According to many art observers, art appreciation in India may be lacking because of the limited context of its social understandings. Very often, important art works and structures do not have a background story shared publicly to allow people to feel connected with the story, a gap that many international galleries have been filling effectively.
Early this year, at an exhibit, titled Epic Tales from India, organized by the San Diego Museum of Art, all 90 paintings were accompanied with the texts or books arranged in the context of the original narrative they may have been derived from. The South Asian paintings from the 16th century to the 19th century were beautifully explained through the literature of their time.
However, change in attitude is visible in India too as many photography exhibitions detailing the lives of artisans preserving lesser known arts have been held in major metros recently. Many workshops enlightening the community on art forms have also been initiated both by organizations and by individuals.
Mohan Kumar Varma, one of the few artisans preserving the art of unique paper cutting, called Sanjhi from Mathura in Uttar Pradesh, has been creating contemporary versions of his art to engage with city-bred Indian audiences, most of who are unaware of the dying technique. Varma displayed his works at a recent exhibit in Delhi titled Sanjhi Revisited. He says that even though he is happy that organizations like Delhi Craft Council are supporting him, the government needs to intervene to provide recognition of forgotten old art forms in their own country.