Arts
Regional Limits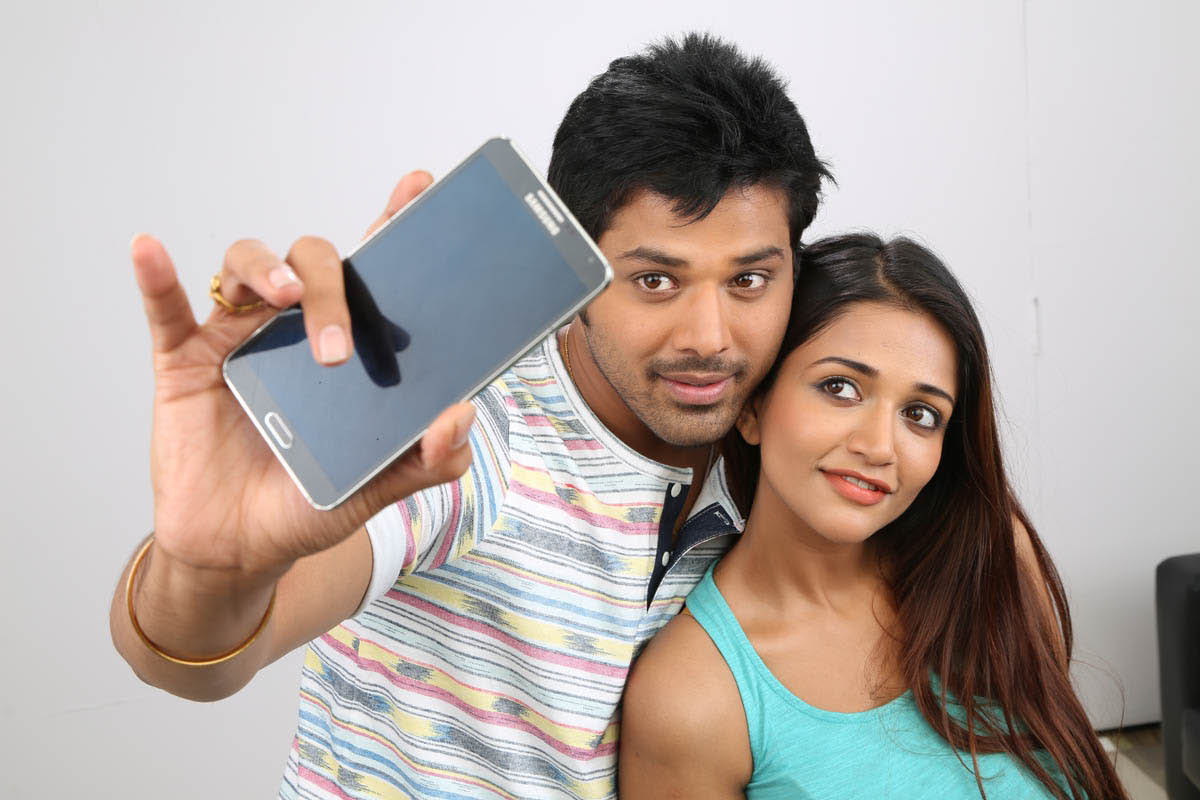 Private Players prefer not to risk investment in art, non-formulaic, regional fare with no pan-India-familiar stars.
Cinema in India is split down the middle. At one end is mainstream; at the other, alternative and parallel cinema. The first is synonymous with big budget, big stars, big glamor and small ideas. The other relates to non-star, non-glamor, non-formulae fare mostly content-driven, catering to a niche audience desperately seeking material beyond larger-than-life visual extravaganzas and loud, clichéd armpit rhetoric.
There is also another kind of cinema, considered by the niche and culturally-driven cognoscenti as real cinema; a cinematic narrative that relentlessly strives to match up to the late great French Film maker Jean Luc Goddard's version of cinema: Truth, 24 times per second.
It is sad and disappointing that while the mainstream masala continues to be hyped, hymned and celebrated with sound and fury and even the robust, engaging, new-age alternative stuff [Queen, Haider, Fanny, Highway] is finding a decent audience, regional cinema continues to largely languish in the dark, stuck to its region, ignored, overlooked and generally dismissed by most sections of the media, distributors, exhibitors and powers that be Ironically, it is these very films and their gifted Film makers (Satyajit Ray, Sen, Ghatak, Adoor Gopalakrishna, Shyam Benegal, to name a few) whose masterpieces have brought India fame, honor and glory at the most coveted film festivals abroad, such as Cannes, Venice, Berlin. It is also well known that while Bollywood continues to chest-thump their credentials as a global force, truth is that most of their overseas revenues are drummed up by the diaspora — a hungry, nostalgic-driven, star-crazy community buying into very seductively crafted marketing and promotions powered by monster budgets and super-smart media relations. By comparison, the poor regional cinema-wallahs — Bengali, Tamil, Malayalam, Gujarati, Assamese, Marathi, Oriya — are forever struggling to complete their films on shoe-string budgets and don't stand a chance, despite amazing narratives and outstanding performances. Who is to blame for this lapse and what is the solution to get regional films at least a semblance of respect and attention rightfully due to them?
Renowned Assamese filmmaker Jahnu Barua is thrilled thrilled that "at least someone has bothered to look our way." His first criticism is on the absence of a solid, national film policy. He believes that it is the root of all this confusion and muddling of priorities from people who should know better. Secondly, he insists that "Films have no business to reside in the I&B Ministry. They should be with the Culture Ministry. Cinema is an art form, especially the kind of cinema we offer, and unless that is recognized, appreciated and supported in the right away, there's bound to be trouble." Thirdly, Barua laments that the Government bodies in charge of cinema today appear to be totally glamor and star-struck, reflected in the way films are selected and awarded. Also, too much attention is being paid to the commercial aspect and too little to vision, content, treatment, originality etc., the benchmarks of true quality and creativity and the hallmarks of great cinema.
Finally, beyond the statutory and patronizing annual shabashis to regional movies and filmmakers at the National Film Awards, there is virtually no follow-up in ensuring that the awarded regional films are screened in other Indian states with subtitles to allow pan-Indian audiences an opportunity to see the films.
Barua says that he is often invited to college campuses and cultural organizations across the country for panel discussions, talks or to interface with young cinema-loving audiences. These sessions, mostly, are followed by a screening of his latest film, which "I am surprised and delighted to see resonate so positively with them. They confess that they have seldom had any opportunity to see anything beyond Hollywood and Bollywood and they had no idea that an Assamese film could be so enriching and rewarding. Neither the characters, story, treatment nor even language — subtitled — come in their way of loving the film. What does it prove? Given the opportunity, regional cinema can definitely find its own place in India because there is space for all kinds of cinema in a land of one billion plus, right?"
Film enthusiast Mohan Yardi disagrees. The Bangalore-based IT professional reckons that the main roadblock confronting the regional film guys is their vision of cinema which does not conform to Vidya Balan's celebrated definition of movies, colorfully articulated in The Dirty Picture: Entertainment! Entertainment! Entertainment! "In today's stressed out, fast-paced life, movies means fun, escapist fare and no one does it better than Bollywood. Regional cinema attempts to pack their stuff with too much seriousness, offering grim narratives that offer little scope for glamor, fun, excitement or laughter of the hassle-free simplistic kind. They may be rooted and reflecting realism but who wants that, yaar? I want maja, mauj, masti, not deep, dense, uplifting tales that leave me confused or questioning what the hell the movie was about anyway."
Film journalist and scholar Partha Chatterjee is livid: "It is people like Yardi who are responsible for ruining the chances of Regional cinema to flourish in India. Shallow and culturally and savagely under-privileged, they promote distorted values sending out wrong signals to impressionable and gullible audiences, distracted by trashy Bollywood movies."
Chatterjee adds that real cinema goes way beyond "kindergarten story-telling, appropriating sentiments and emotions with feel-good morality tales, to question provoke and shake-up notions of good and bad in a way that cuts and cures in one magnificently disturbing sweep!"
He also believes that "the mindless, brain-dead Grand Masti brand of entertainment is hardly entertainment for even the semi-sane and given the opportunity to sample quality regional cinema they will definitely go for the latter."
Besides, in a rich, diverse, multi-cultural and multi-layered country like ours, there is always a captive and enthusiastic audience everywhere, eager and waiting to experience new interesting, cinematic experiences. Chatterjee adds: "Barua's example of students loving his films outside home-turf Assam states, very tellingly, how dumb and myopic it is to insult the Pan-India audience's intelligence through pre-conceived notions of their taste and sensibility because one size does not fit all. Admittedly it may not garner the Box-office returns of a PK or Kick, but will do something much more long-lasting and meaningful than them – go beyond entertainment to enrich and empower. Hence, if regional films are properly packaged and marketed, there is every chance that they will offer the producers, critics and audiences food for thought."
Renowned Film Critic Saibal Chatterjee has a more nuanced take: "For me — sorry to be a killjoy — this issue is about two aspects, both of which appear to be non-negotiable barriers. The first is language. Great, brilliant and fantastic as a Marathi, Bengali, Malayalam or Oriya film maybe in vision, theme, treatment and performers it suffers intrinsically from a language problem. How many of an Indian audience outside their region understand their language? That is where Hindi, despite its dubious quality, scores. It is, thanks to historical and traditional reasons as also the Bollywood factor, much more of a pan-India language. The second point is code/narrative. The best of regional cinema frequently challenges Bollywood's tried and tested codes to create its own idiom, which to the spoon-fed junta brings tedium. They are used to a particular style and mode of film viewing and are seldom prepared to adventure or experiment into anything that departs from their familiar blueprint.
"In the West cinema is perceived and consumed as an exciting art form celebrating creativity and self-expression, hence language — sub-titles — is no hindrance. Here movies are like visiting a circus, a full-on bharpur manoranjan capsule with something for everybody ensuring total paisa vasool. In this kind of a scenario where the government plays little part in its promotion and the private players — distributors and production houses — prefer not to risk investment in art, non-formulaic, regional fare with no pan-India-familiar stars, regional cinema, sadly, is doomed to enjoy regional pride and global honor, but never applause, accolade and acknowledgement from their own countrymen, That is the bitter truth."