NRI
Punjab CM Launches Outreach Program to Connect Diaspora Youth with State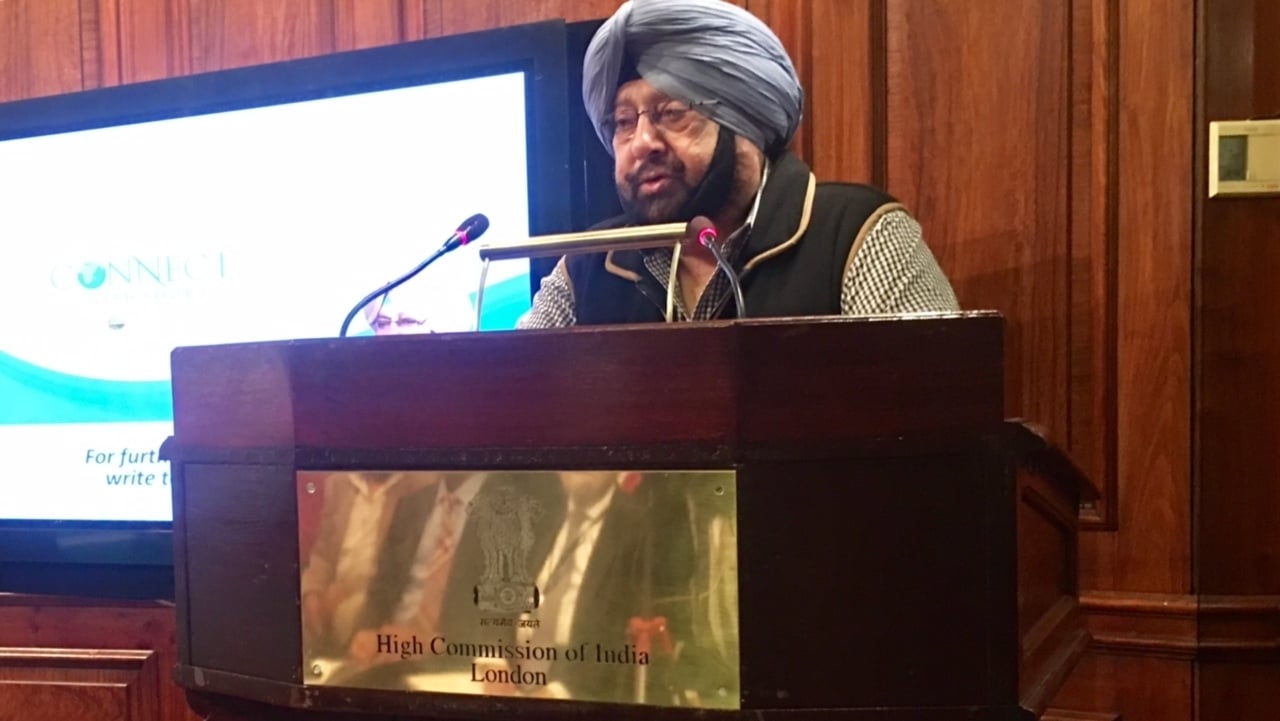 The 'Connect with your roots program' for Punjabi youth is set to kick off by November this year.
By
Punjab Chief Minister Captain Amarinder Singh launched a new initiative called Connect With your Roots for Punjabi-origin students living abroad. The program aims to connect them with their roots and help them interact with their counterparts in universities in the state.
Targeted at youngsters aged between 16 and 22 years who have never been to India, mainly the third or fourth generation immigrants, the initiative will involve organization of two-week tours in Punjab for groups of 15 students every other month.
"It is our desire through this initiative that the generation of youngsters who have only heard stories about Punjab or seen it on television get to really know Punjab and what we call Punjabiyat," Singh said at the launch event held at the Indian High Commission in London last week, which was attended by British Punjabi students.
Singh added: "There is a lot of misinformation that is spread through some of the coverage on TV. We want that people should come to know the ground reality and for Punjabis to be able to reconnect with their roots."
The program for each tour will be customized for each group, and will involve coach tours of all the major historic sites of the state such as the Golden Temple, Jallianwala Bagh and Wagah Border. The idea is to showcase Punjab's culture, heritage, education system and the way of living of people. The customization of tours will give them the flexibility to accommodate suggestions and allow participants to visit their ancestral towns and villages.
"Don't think this is a political trip. Anyone with an alliance with any party is welcome to visit anywhere and speak to whoever they wish. We want you to know the real Punjab, with all its strengths and shortcomings," Singh said.
After the program's launch in London, it will open up to the Punjabi diaspora in European countries like Germany and Italy, and also the United States and Canada.
The state government plans to organize around six such tours every year, which would be planned according to the academic calendar in the country as well India's festival calendar. The first tour will be organized in November this year.
Singh also highlighted Punjab as an investor-friendly state. "Anyone interested in putting up an industry in Punjab is assured a single-window clearance within four days," he said. "We are also in talks with the state chief justice to organize special courts for NRIs where matters can be heard on a day-to-day basis."