Arts
Promotion Ke Liye Kuch Bhi Karega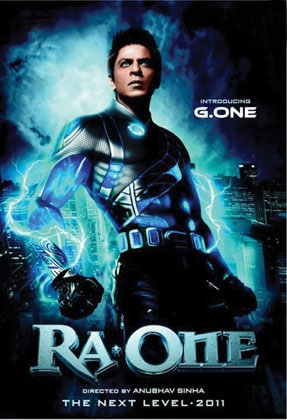 Advertising, according to its sharper and grounded exponents has been defined as a profession that is single-mindedly engaged in the business of "creating wants and manufacturing needs." Be that as it may, its criticality in today's blatantly consumerist universe, however, remains more potent than ever and can never be ignored, overlooked or dismissed. After all, we live in a world where any and everything is up for sale.
Taare Zameen Par
Unlike yesterday, the bifurcation of readers, listeners and viewers has been brutally eliminated and dumped into one slot: consumers! Everything is target-specific and market-driven. Life is no longer about your ability or talent to write a book that's an enjoyable read or create music that has charm and resonance — it's all about whether (irrespective of your creative impulse) your output/creation/material has a market. If it doesn't (but has potential) can that market be created?
Once upon a time, films we made on the basis of stories, scripts, cast, directors etc. without fuss, hype or drama. There was a constituency for every genre of films — be it Bimal, Roy, Guru Dutt and Mehboob Khan type or the more commercial fare. Trade and film magazines carried announcements and newsbytes about casting and release dates and these were enough to arouse curiosity and generate excitement among the fans to prompt movement toward the neighboring, friendly movie theaters. It was a simple, innocent time when the number of films was limited, spaced out and the profile of the fans bordered on loyal, patient and easy-to-please. It was a relaxed and laid-back environment where the directors ruled. Script, stories, stars were of utmost importance. Content and substance was king. Promotion? Marketing? Advertising? Gimmicks? Woh kya hai? Wasn't that for soaps, colas and biscuits?
Raajneeti
Not any more, sweetheart! Today promotion and marketing are critical components to the success of any film; key factors that can spell the difference between success and failure, boom or bust. Quality per se doesn't seem to carry much weight as clearly demonstrated by the sad showing of films like Firaaq, Parzania, Mirch, The Japanese Wife, even Turning 30.
No One Killed Jessica could be seen and used as a brilliant contemporary case-study, a super example of how focused, strategic, intelligently-crafted promotion can add solid, marketability to a small-budget product. For weeks before the film's release its stars Rani Mukherjee and Vidya Balan were zipping around all the mandatory, must-do spots that define today's promotion — malls, radio/ TV studios, newspaper offices, reality shows, fashion shows, school/colleges, place of orship — with maha enthusiasm, drama and fun, all of which provided a huge lift to Raj Kumar Gupta's wonderful and engaging film. Little wonder that Jessica ($2 million project) has been declared this year's first legit hit.
The Baap of this game, however, remains Aamir Khan. During Ghajini, tonsured head, he went around the country providing Ghajini haircuts to all who stormed his meets. During Taare Zameen Par, he took on the academic and student community. For 3 Idiots he went one step ahead — he disappeared for long lengths of time only to re-surface with weavers in Madhya Pradesh, mom's house in Benaras and kids at college campuses. Peepli Live too gained hugely from his heavy-duty promotion (4 continents in 16 days) and although it didn't make it to the Oscars, it garnered great audience-connect and return on investment, despite being a startlingly non-mainstream small-budget product. The fact that it was also a brilliantly original and engaging satire made life easier for Khan.
Even the "I don't give a damn about PR" Salman Khan, seems to have read the writing on the wall, recognizing and tuning in to this game. He set aside quality time for promotional activities for both Wanted and Dabangg — and boy, did they rock! Most stars, however, (secretly) hate this "insane activity," but can't do anything about it because it comes with the territory and is of immense significance to the publicity of the film.
Declares Rohan Sippy, an informed and evolved new-age producer: "Beyond stars, scripts and directors, marketing and promotion today are the real drivers that define boom or doom for a movie. It's a fiercely competitive scene with diverse themes representing massive choices to an audience-base-forever hung-up on novelty, freshness and excitement in any which form and has zero respect, interest or time for loyalty or history. The real challenge is to get these guys to the theater through new inventive and innovative promos that are designed to 'surprise and delight,' leading to ticket-sales as also create a buzz that is infectious."
Peepli Live
Today even reticent and reluctant stars like Katrina Kaif and Akshay Kumar have got into the act. Kat's crazy promo tours for Raajneeti and Tees Maar Khan and Akshay's pan-India trips for Action Replay and Tees Maar Khan are interesting examples. Even the Big B, post-Mohabbatein has been agreeable to bogey along and continues do interviews across TV, radio and press. However, many of the new-gen are cool with it and totally agree that promos are critical in the selling of their movies. Chocolate Boy Imran Khan cheerfully zoomed across cities, at home and abroad, promoting I Hate Luv Storys, convinced that this exercise provides a brilliant on-the-ground, real connect with the audiences, vital for any star who cares for reality-checks.
New-age, promo whiz-kids too speak confidently of challenges that this new discipline demands. As one of them observes: "It is often more challenging and tough than even shooting a film because the demands are not conventional. There is a science to it in terms of research, psychographics and demographics of the target audience, the right pitch — in terms of tone-of-voice — and visuals — all in tandem with the viewers' curiosity and excitement connect. Also star-presence at the right time and place across cities are critical … and today, beyond the Metros, even some smaller centers must be patronized because of their box-office and revenue-generating potential. It's complex!"
No One Killed Jessica
However, despite the quantum leaps that promos and marketing have taken as center-stage players in the selling of a film and the mega-budgets allocated to some big block-buster projects (such as nearly $4 million each for last year's dud Blue and this year for Shah Rukh Khan's Ra. One), along with specialized professionals who know this niche job well, even the most brilliantly publicized, packaged and promoted film can bomb, big time, if it lacks substance. Look toward Kites, Raavan, Blue, Khelein Hum Jee Jaan Sey, Dil Bole Hadippa!, Guzaarish and you get a clear and disturbing picture of how promotion is God can become a deadly joke.
The conclusion must come from a sharp, perceptive film analyst, Siabal Chatterjee, who minces no words in offering his informed take: "Aamir Khan provides a fascinating study — in this area — relating to contrarian moves. He refuses to patronize award functions at home, but has no problem freaking out where the Oscars or other international film fests are concerned. When he is not involved in a movie, he is off the media radar but the moment he is 'on' — whether its haircuts, disguises, even publicly airing his private life, hitherto never ever discussed (when and where he first met Kiran; what attracted each to the other; how it is impossible not to fall in love with him; best and most annoying traits in each other, etc, etc, etc) – promotion ke liye kuch bhi karega! How do all this connect with Dhobi Ghat? Ask Mr. Perfectionist!"