India
Over 1.8 M Foreigners Availed E-Visa Facility to Visit India This Year: MHA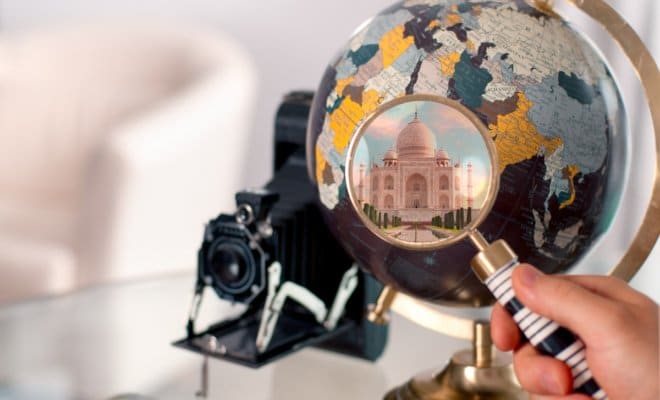 The top five countries, whose citizens used Indian e-visa facility in 2018 are UK, USA, China, France, and Germany.
The Indian e-visa facility has become popular among foreign nationals visiting India. The number of foreigners who traveled to India on e-visa last year was around 1.7 million and in 2018 (by Oct. 30), it has crossed 1.85 million. When compared to 2015, this is a four-time jump.
According to a statement by the Ministry of Home Affairs (MHA), "The popularity of e-visa is sky rocketing. The number of foreigners who visited India on e-visa has gone up from 4.47 lakhs in 2015 to 17.00 lakhs in 2017. The figure for 2018 is 18.78 lakhs up to 30th October 2018."
The top five countries, whose citizens used e-visa facility to visit India this year (till October end) are- United Kingdom 292,143, the United States 221,339, China 127,022, France 107,185, Germany 89,863, the Indian Express reported.
The Ministry said that Indian e-visa scheme is now available to almost all countries. It said that the country's robust visa regime has made the entry, stay, and movement of foreign nationals smooth while ensuring national security.
"The Electronic Visa Facility now covers practically all the countries of the world. Foreign nationals of 166 countries can now enjoy this facility at 26 airports and 05 seaports."
"The foreigner does not have to interact with any Indian official until his arrival at the immigration counter. The Bureau of Immigration (BoI) generally decides within 24-48 hours whether or not to grant an e-visa to a foreigner," added MHA.
The Indian E-visa is now available under five categories: tourist, business, medical, conference and medical attendant. The last two are newly added categories to the e-visa facility.
The Indian e-Visa is an electronic authorization given to the foreign nationals for visiting India. The applicant gets the e-visa approval via email. He/she can print it on a paper and present it before Indian immigration officers on arrival. Authorities would then allow the foreigner to enter India.