Business
One in Four of Top 100 Richest Indians are NRI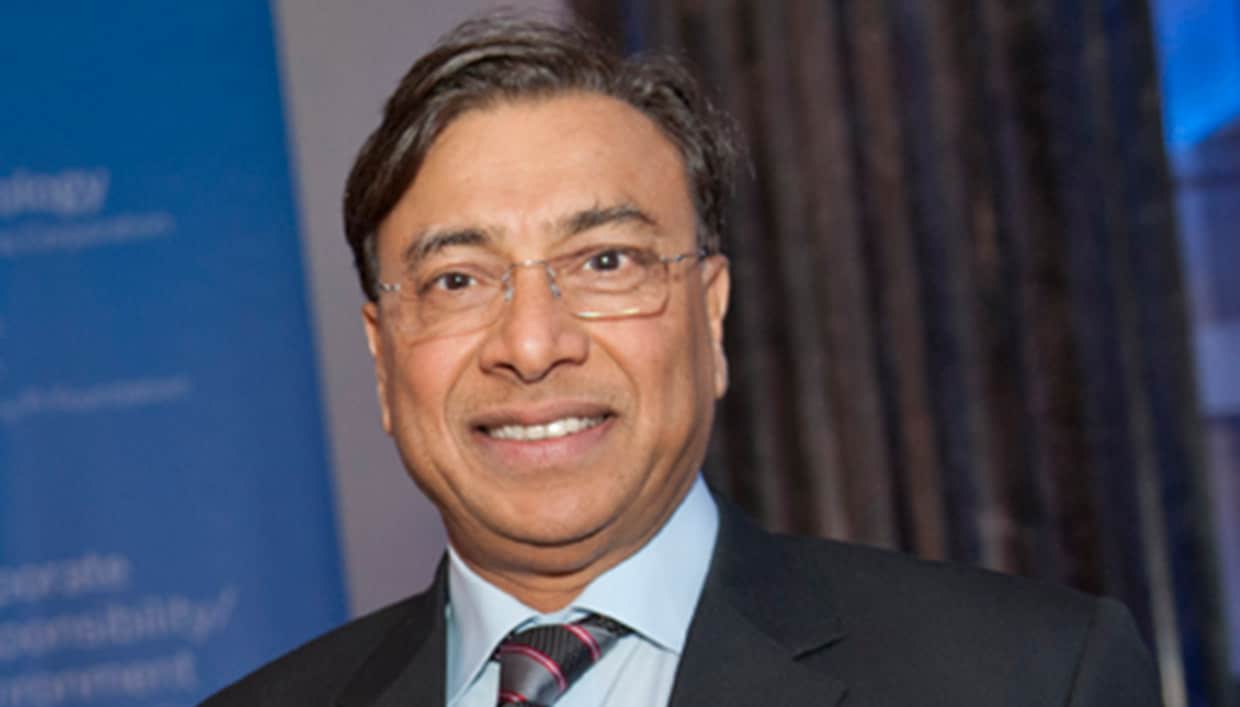 Dubai, London and Singapore are the overseas cities with the largest number of "richest" Indians.
By
With an estimated fortune of $14 billion, London-based Lakshmi Mittal is the richest overseas Indian, according to Hurun's India Rich List 2017.
One-third of the 48 overseas Indians who made the list, which ranked Indians valued at more than $156 million globally, are based in the United Arab Emirates. It is followed by 11 in the United Kingdom and eight in the United States.
Irish Indian Pallonji Mistry, the single largest shareholder of Tata Sons, with $7.5 billion, ranked second on the list, followed by Micky Jagtiani, head of the Dubai-based Landmark stores group, with $5.5 billion, and Abu Dhabi-based Lulu International Group owner Yusuf Ali M.A. with $5 billion.
With 12 overseas Indians on the list, Dubai is the overseas city with the richest Indians, followed by London with 10, Singapore with five and Abu Dhabi with four. Bangkok, Thailand and Maclean in Virginia, USA, boasted two Indians each on Hurun's list.
Mittal was the only overseas Indian to make the list of top 10 richest Indians, ranking third, up five ranks since 2016, behind Reliance's Mukesh Ambani ($ 40 billion) and Sun Pharma's Dilip Sanghvi ($14 billion). All other top 10 richest Indians are based in India.
In all, 23 overseas Indians were among the top 100 richest Indians.
Mumbai, with 182 people, had the most "richest Indians" among all cities, followed by New Delhi with 117, Bengaluru with 51, Ahmedabad with 26, Kolkata and Pune with 23 each, Chennai with 22, Dubai with 12 and Kanpur with 11.
Nearly one in eight richest Indians are in the pharmaceutical sector, followed by 10 percent in fast moving consumer goods and 6 percent in chemicals and petrochemicals.
The combined wealth of India's richest totaled $640 billion, which the report equated to a quarter of India's GDP last year and comparable to the GDP of Switzerland ($660 billion). NRIs and overseas Indians accounted for nearly $92 billion, or about a seventh of the total.
There are several notable omissions in Hurun's list, such as Mayalsian telecommunications and media magnate Ananda Krishnan, Indonesian polyster industry tycoon Sri Prakash Lohia, and Australian auto parts manufacturer Vivek Chaand Sehgal.
Anas Rahman Junaid, chief researcher of Hurun Report India, acknowledged, "For every one entrepreneur in Hurun India Rich List 2017, we estimate that we missed three."
Hurun's list ranked 617 Indians with fortunes exceeding Rs 1,000 crores, or approximately $156 million. The Shanghai based Hurun Report is a recognized authority on China's high net worth individuals and publishes the annual China Rich List. Its India Rich List, currently in its sixth year, nearly doubled in size from 339 in 2016 to 617 in 2017, which is a reflection of the growth in the number of Indians with larger fortunes and improvements in the tracking methodology of the group.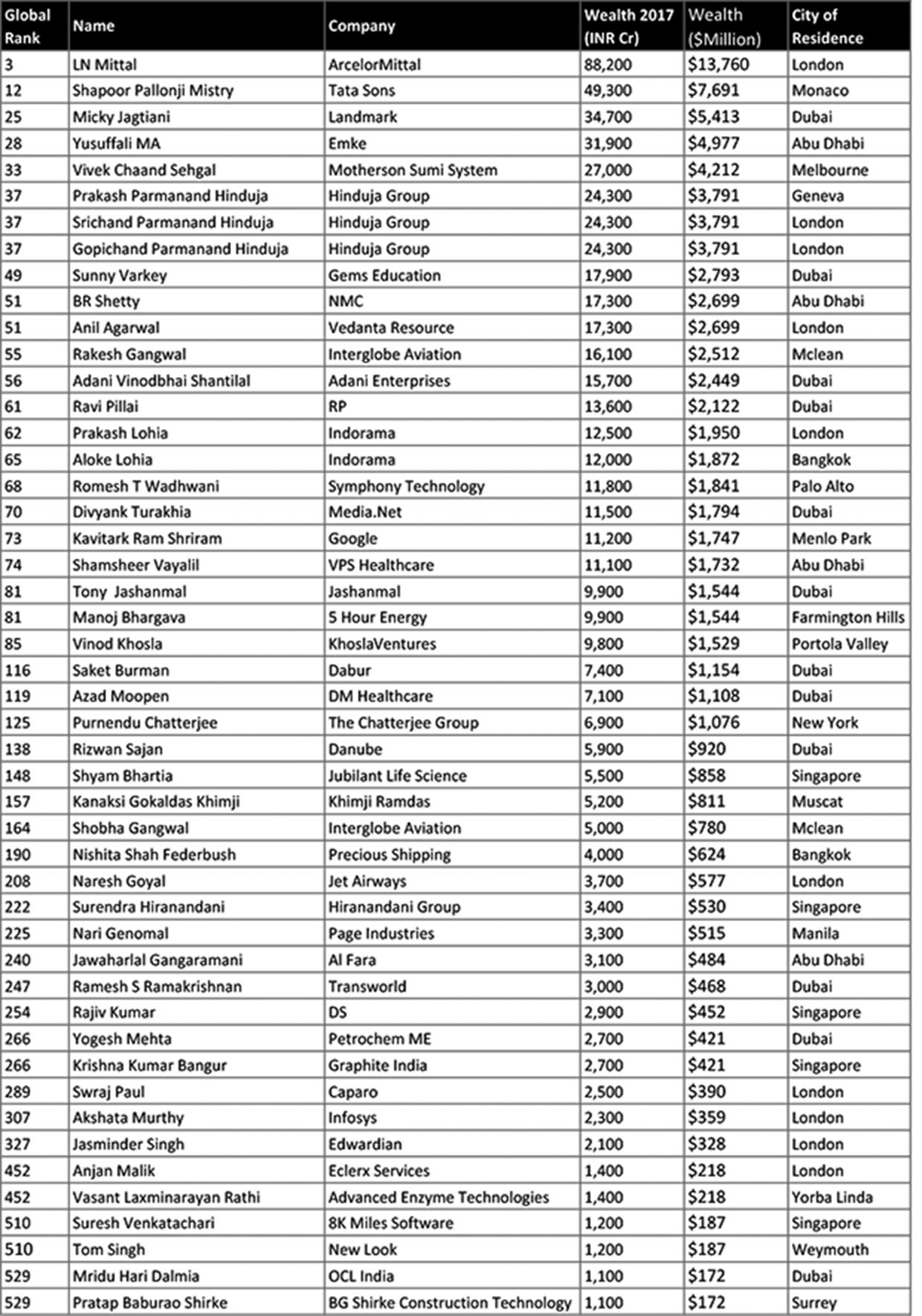 Source: India Rich List 2017.